Curious to know if there's an Airbnb for weddings in Colorado? At Peerspace, we get it! The wedding industry is a billion-dollar business, with people dedicating years' worth of their personal savings to finance a high-end affair. When you want to find a perfect, one-of-a-kind space, using Airbnb may seem ideal… at first! However, we have a few ideas that can help you plan a wedding that suits your style, budgetary, and experience expectations!
How? If you are planning a wedding on a budget of any size, let Peerspace help. As the largest online marketplace for hourly venue rentals, Peerspace has hundreds of unique wedding venue options in Colorado alone. Ahead, we explain why Peerspace is like your Airbnb for weddings in Colorado and how to use the platform to find your dream wedding venue.
Why is Peerspace the Airbnb for weddings in Colorado?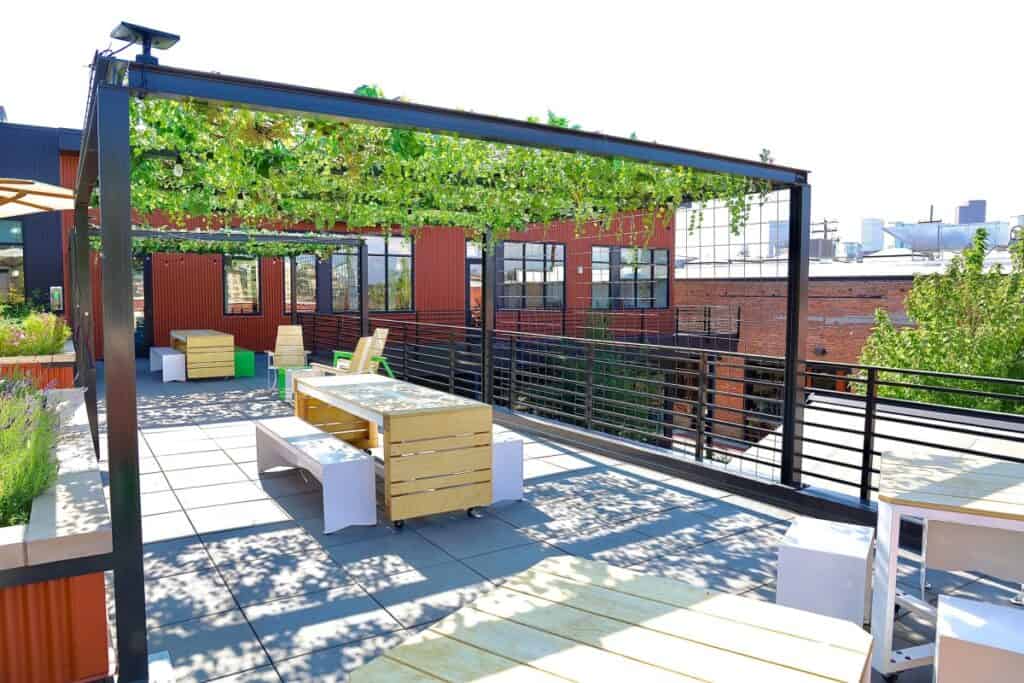 Peerspace is the Airbnb for weddings in Colorado since it has access to hundreds of venues across the state. However, all rentals are by the hour rather than in 24-hour blocks, which can save you tons of money and time. So with Peerspace, there is no "dead time;" you pay for the time that you use and no more.
Also, each venue's listing includes clear descriptions, excellent pictures, and upfront pricing, so you know what to expect right off the bat. Each venue is also managed by a local host who is committed to answering all your questions to ensure you're completely satisfied.
Plus, there's Peerspace Concierge Service. This dedicated team will help you arrange everything you'll need for a fun and festive wedding party and reception, like catering, bar and serving staff, an amazing band, and more. Let our Concierge service handle the details while you concentrate on the guest list and seating arrangements. You'll arrive on your wedding day with all the details taken care of. Now you can relax and enjoy your special day!
Considering an elopement? Then you'll need one of the top 9 best elopement photographers in Denver at your side!
How to use Peerspace to find the perfect Colorado wedding venue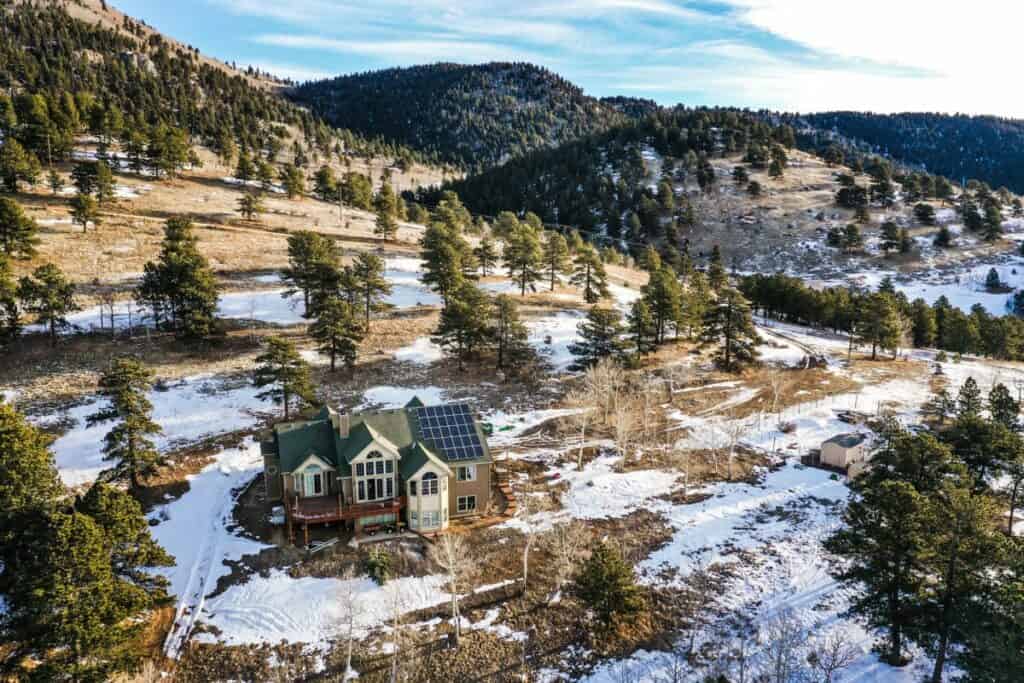 Peerspace makes locating and booking the best venue for your needs easy. First, access the homepage and enter your event and location. In this case, you'll want to enter "wedding" and your location in Colorado. Hit enter and see what pops up!
To narrow down your results, utilize the filters feature to adjust the results based on price, the number of attendees, and specific amenities. For instance, you can ensure that only venues with outdoor spaces and kitchens appear in your results.
Once you adjust your filters and hit search, you'll uncover unique spaces that suit your specifications. Now you can check out each space's unique listing! Every Peerspace listing is complete with a detailed description provided by the host, upfront pricing, high-def photos, and reviews from past renters.
Now that we know how to use Peerspace and what to expect with its listings, let's explore some of the amazing wedding venue possibilities throughout Colorado.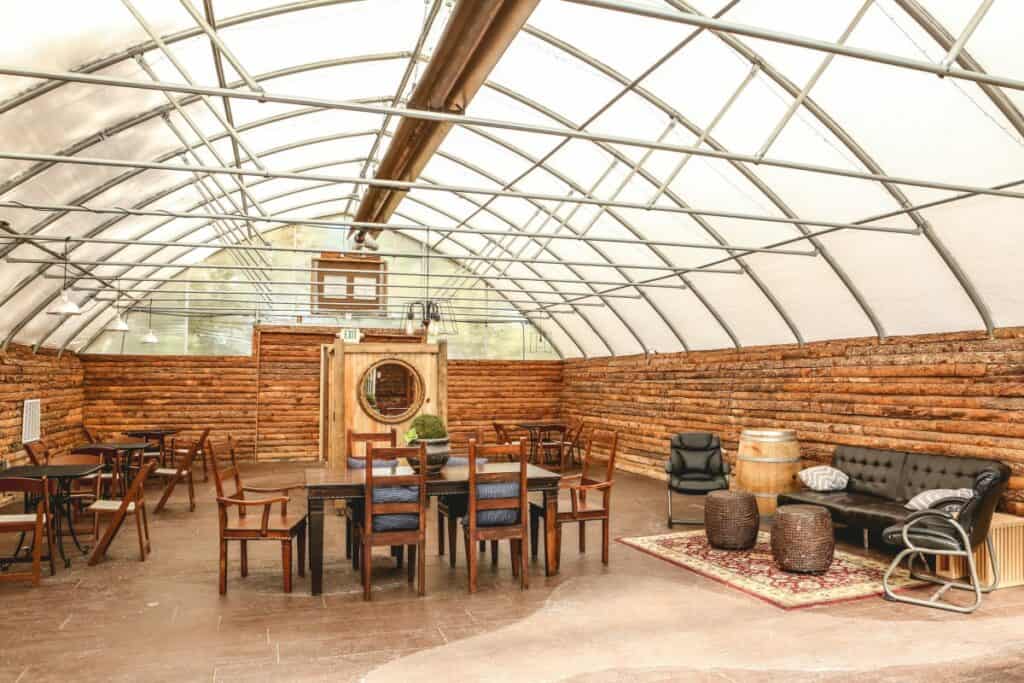 Peerspace is the Airbnb for weddings in Colorado, especially in Mile High City, Denver! If you'd prefer just one location for the wedding ceremony and the reception, consider this Oasis in the city with a mountain feel in Westminster.
The description sounds perfect for a wedding and reception: "This venue is an oasis in the city with a mountain feel. We are a unique premier venue for a variety of events such as weddings … The venue has a beautiful 7,500-square-foot Grand Hall with high beams. Our Harvest Room is for smaller groups and our Outdoor Courtyard is spacious and beautiful with 7 water features and stunning Aspen Trees. With a full-service bar, in-house catering, and AV, we are a true turnkey event center".
It sounds like many of the services you'll need are provided in-house. And in fact, Peerspace's dedicated Concierge service can assist with anything extra. Contact them to arrange catering, entertainment, wait staff, A/V equipment, and anything else you may need.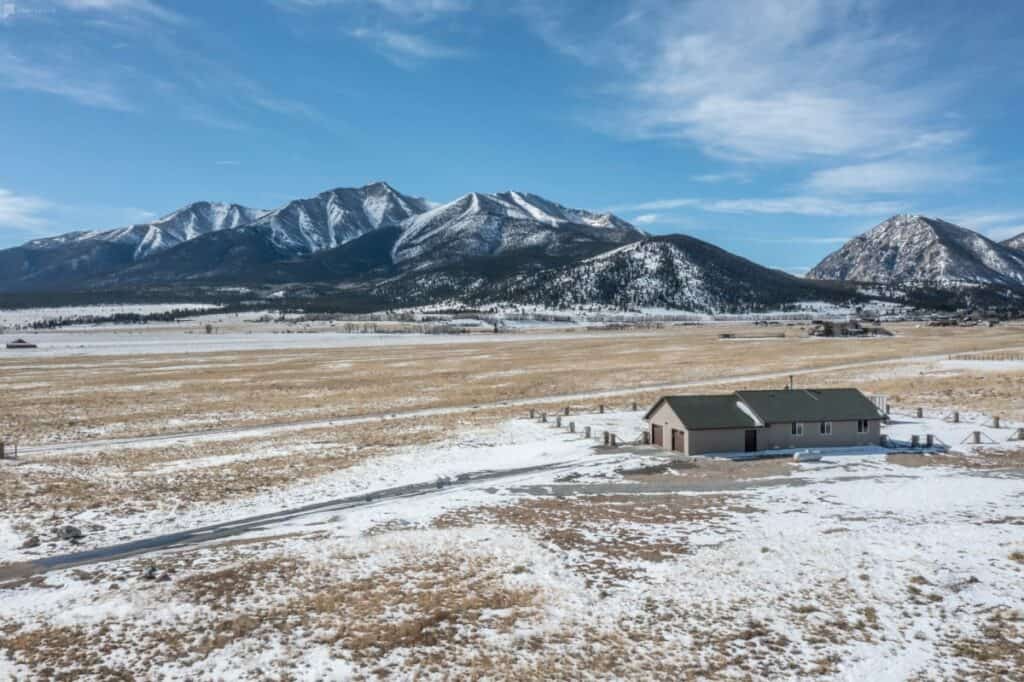 We love the idea of hosting your Colorado wedding at this remote, pristine ranch in Buena Vista. While you have the amazing expanse of Mt. Princetown and the Cottonwood Pass as your backdrop, the ranch interior is a modernized and totally luxe cabin. It boasts a gourmet kitchen, several bedrooms, high-end appliances, table games, and a fitness center. Outdoors, you and your guests can relax in the six-person hot tub, kick back on the swing bench, and make use of the Adirondack chairs.
The ceremony could be performed outside against the mountainous backdrop followed by a dinner in a tent on the lawn or inside the home. All of this ranch's stunningly planned details will definitely enhance your wedding photos.
Discover the 11 best wedding photographers in Denver here!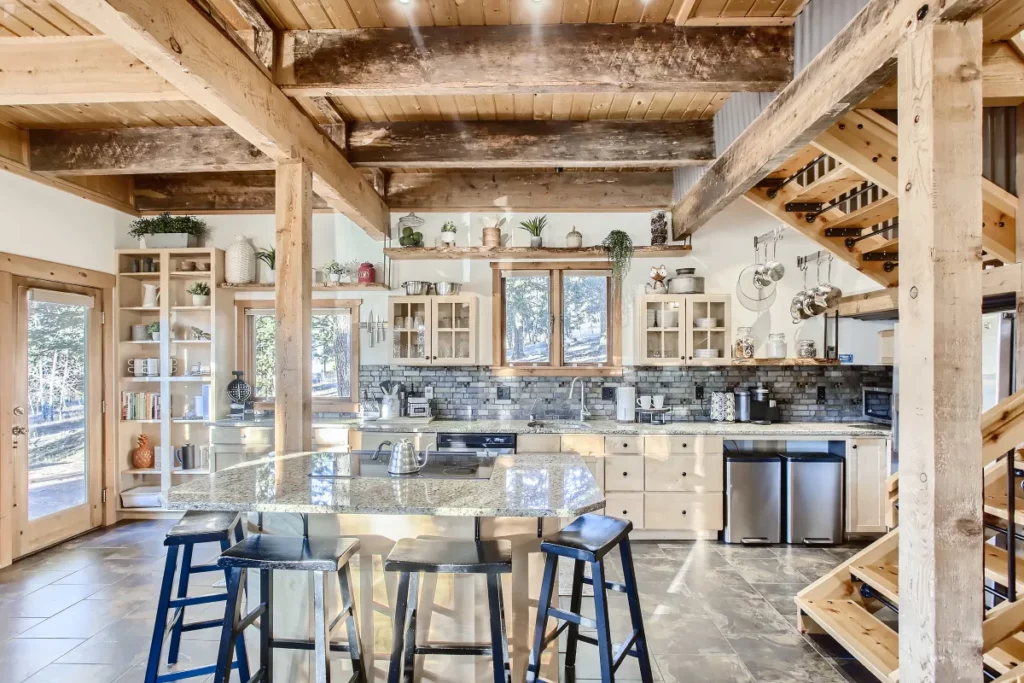 Are you throwing a microwedding party in Colorado? Why not consider this storybook magical castle in Evergreen?! It has space for about a dozen guests and includes a patio, kitchen, living room, and even a castle tower. You can see why Peerspace is an Airbnb for weddings in Colorado with a venue like this. It's the perfect place to celebrate your nuptials and begin your happily ever after.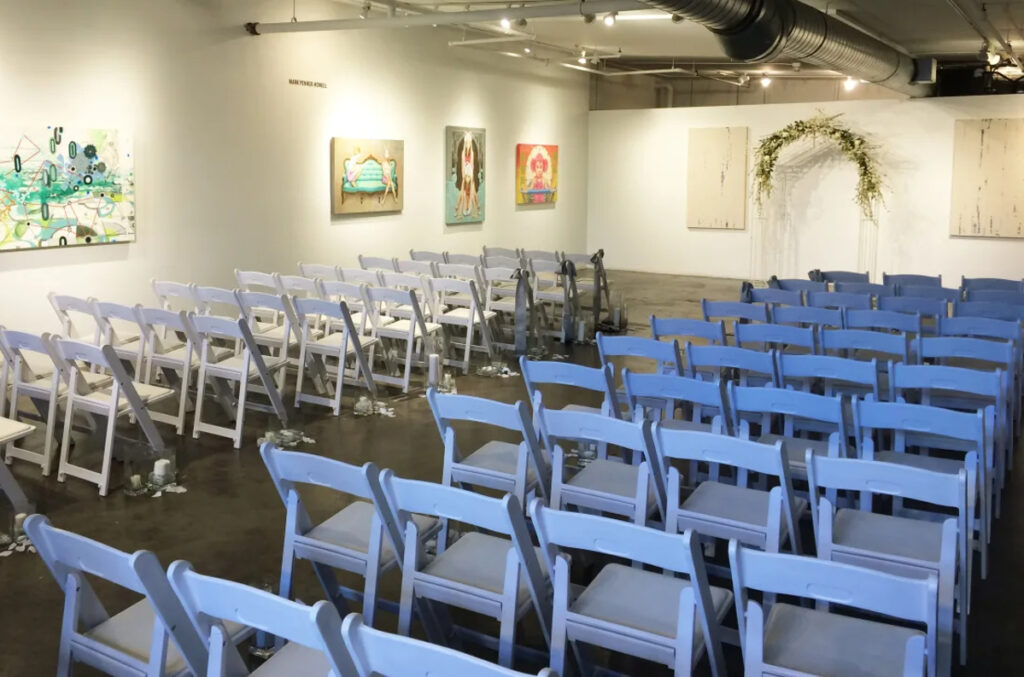 If you'd like to hold your event in a venue that reflects your artistic nature, consider this Elegant & spacious gallery; perfect for many occasions! Where you will surround yourself and your guests with beautiful art and sculpture.
Situated in central Denver, it is described as follows. "Located just four blocks from the Denver Art Museum, our gallery is a captivating, loft-style gallery featuring original contemporary art. Our gallery is very spacious, and is an open single room layout, with 3800 square feet to make the perfect event space for our guests. Our gallery will hold 120 guests comfortably seated for ceremonies, receptions, etc. Or 150 guests for cocktails and hors d'oeuvres". What a lovely place to exchange vows and enjoy the company of friends!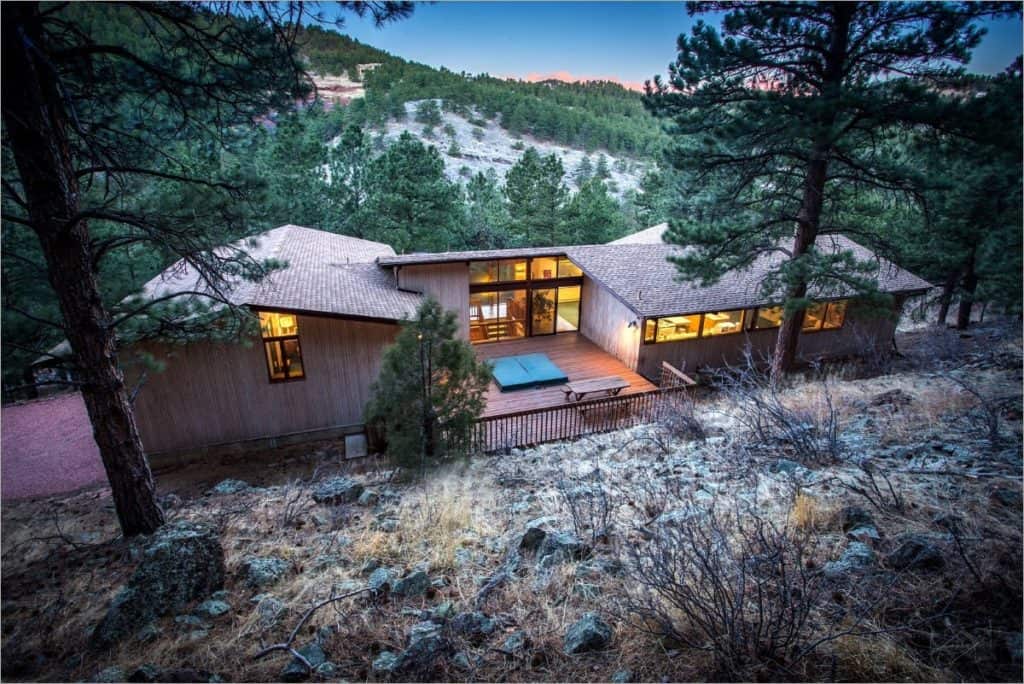 Perhaps this Exceptional and Spacious Private Mtn Retreat with Wall of Windows near Boulder, Colorado appeals to you as a perfect mountain wedding venue.
The description is enticing: "Experience the serenity of beautiful sunrises and sunsets from this picturesque mountain retreat while you reconnect in our nature-inspired home. Located on 15 private acres, the home's unique architecture allows the natural surroundings to embrace you while being only 7 minutes to downtown Boulder … the floor to ceiling windows throughout the house allow for incredible natural light and valley views". Doesn't this sound like a marvelous place for a party?
Peerspace is the Airbnb for weddings in Colorado and beyond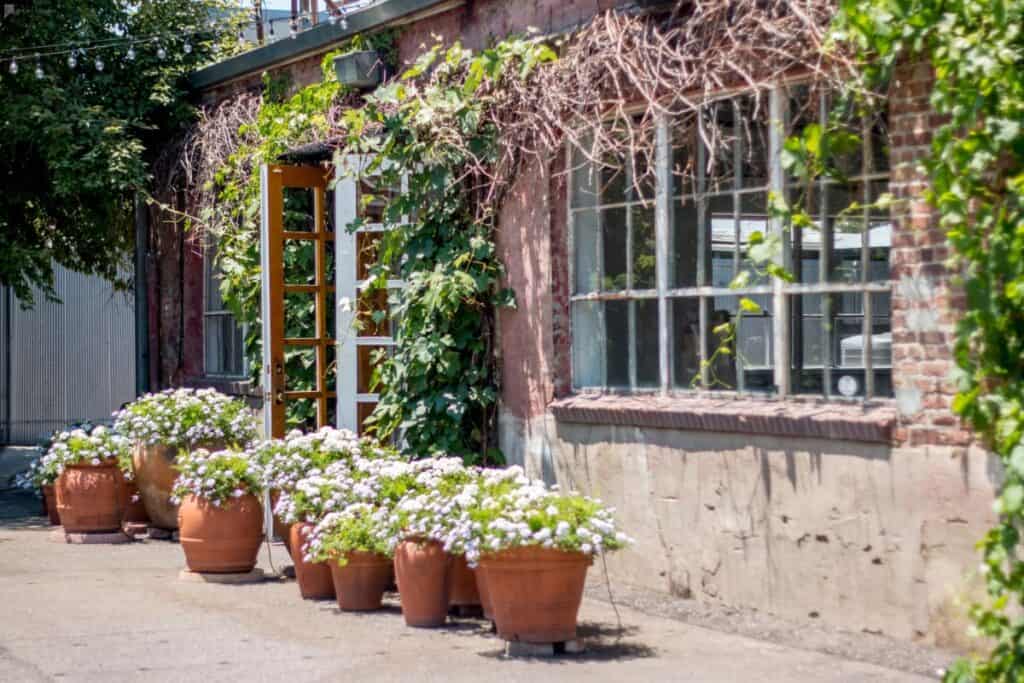 Peerspace is the Airbnb for weddings in Colorado, thanks to the diverse spaces in every corner of the state. And with Peerspace, you only pay for the hours you use. There isn't a 24-hour minimum rental period, making it so much more cost-effective for any type of event, but especially for weddings.
And remember, the Concierge service is at your side and can arrange and deliver catering, entertainment, furnishings, and more.