Pop Quiz: what's the most fun way to cool off during a long, hot day in the Phoenix sun? If you guessed "renting a pool on Peerspace", then congrats. Gold stars for you! 
If you've never heard of Peerspace, don't worry. We're here to show you how easy it is to find and rent a pool near Phoenix using our website. You'll also learn all about the types of events you can host at these awesome pools, and a bonus perk to make your event run smoothly–Peerspace concierge. You'll be an expert in no time! 
What's Peerspace? How do you rent a pool near Phoenix?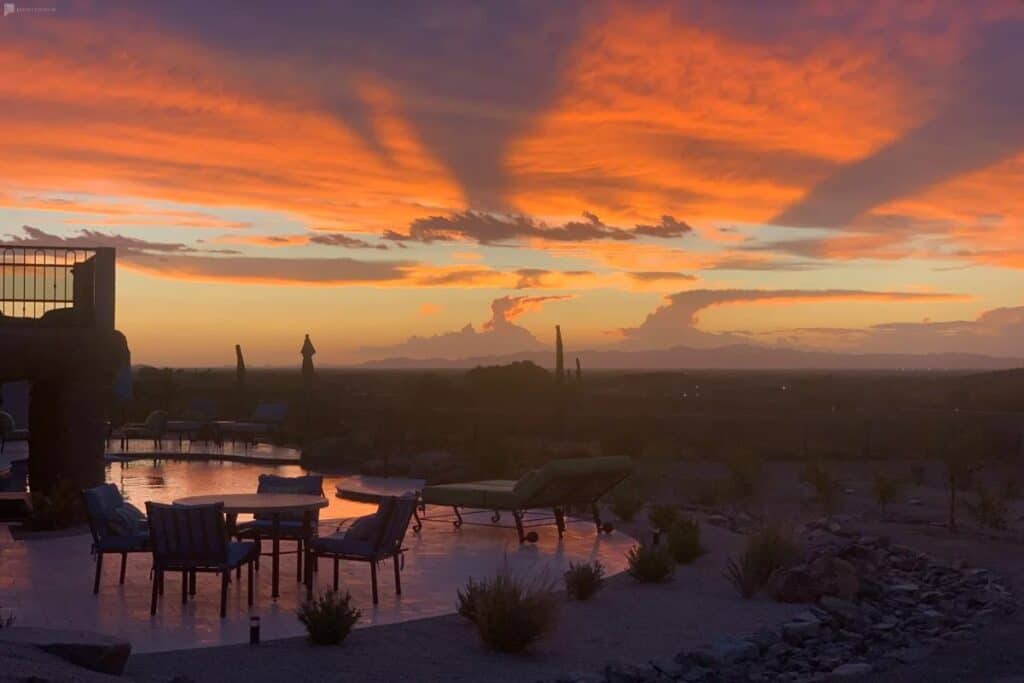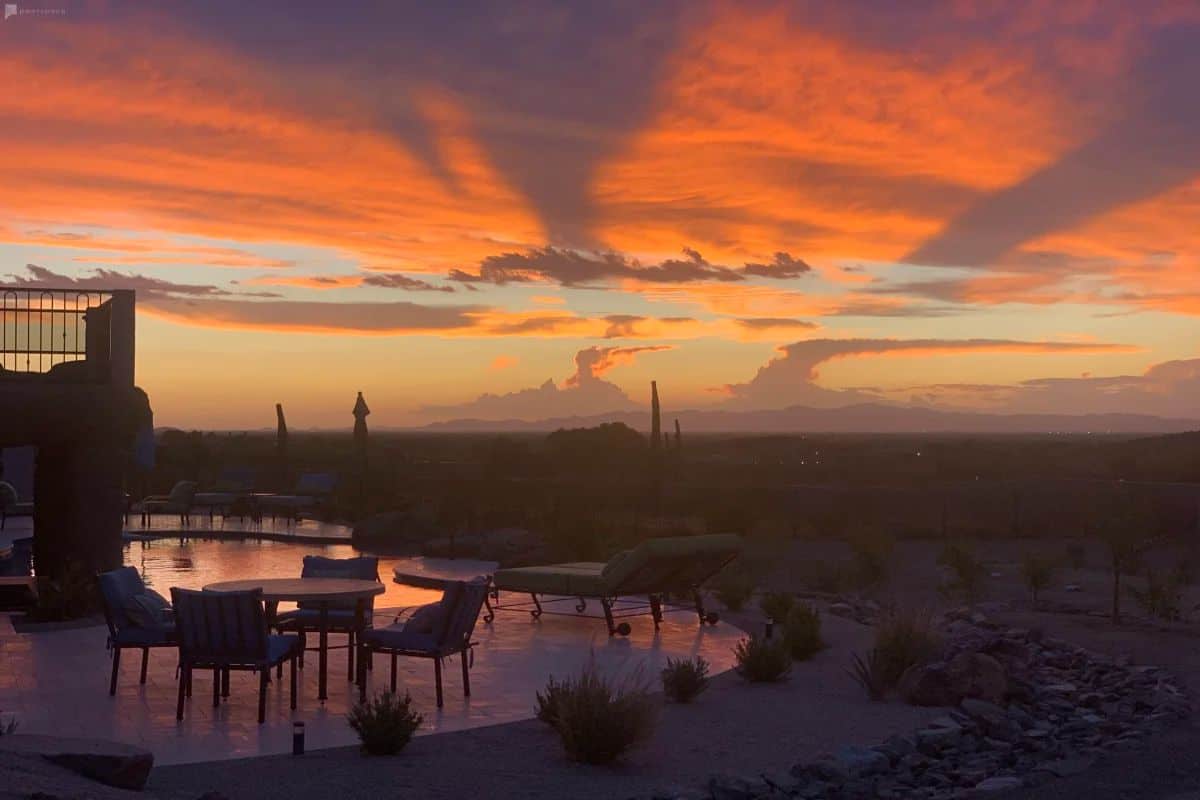 First thing's first. What even is Peerspace? Peerspace is the largest online venue marketplace in the world. You can use it to find and rent private homes, office spaces, photography studios, film sets, and tons more awesome spaces across the United States. And yes, plenty of them have pools. 
Unlike other platforms that require you to rent by the day, Peerspace allows you to rent by the hour. This allows you to find and rent unique pools for as long as you need them. No overnight stays required. 
You can rent your pool for a few hours to host an afternoon party or book the venue all day to shoot a poolside production. And it's super easy to find them with a quick search. 
How to rent a pool near Phoenix on Peerspace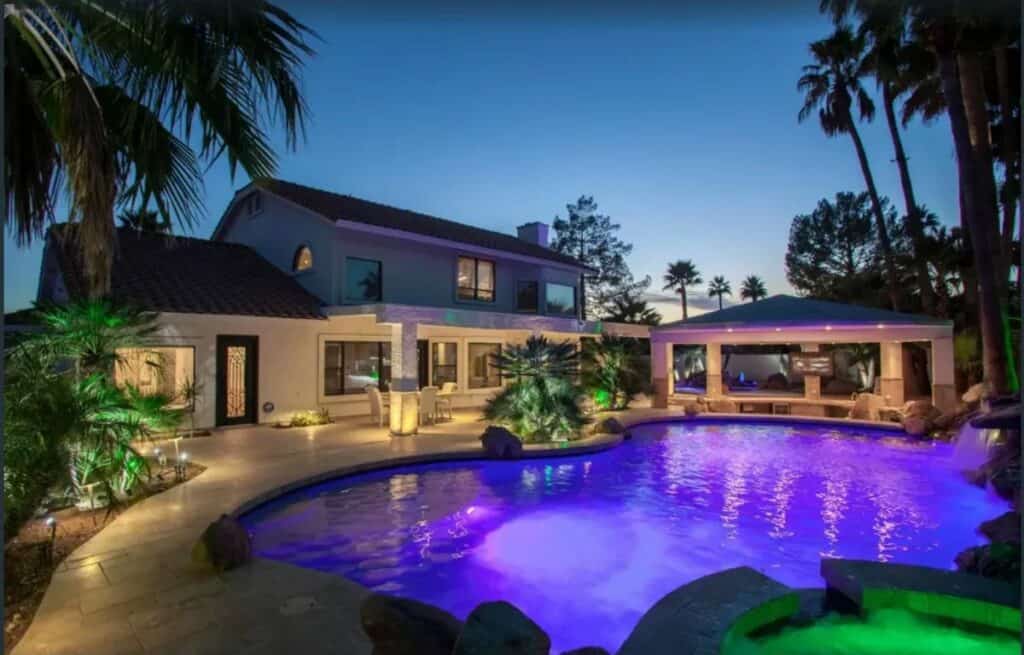 To find a rentable pool near Phoenix, first head to Peerspace, then enter your event type and enter your city – Phoenix, in this case. You can also input your event date, but that's optional. 
Hit search and you'll get a list of available Peerspace venues near Phoenix alongside a map. Now, let's narrow them down to only venues with pools. Head to "more filters", "outdoor spaces", and select "pool". Now your listings should only contain those with pool access. 
You can filter your pools down even further. Some of the filter options include price, number of attendees, outdoor amenities, or even the style. It's an awesome way to find your dream pool with minimal time and effort. 
What kind of events can you host at a Peerspace pool?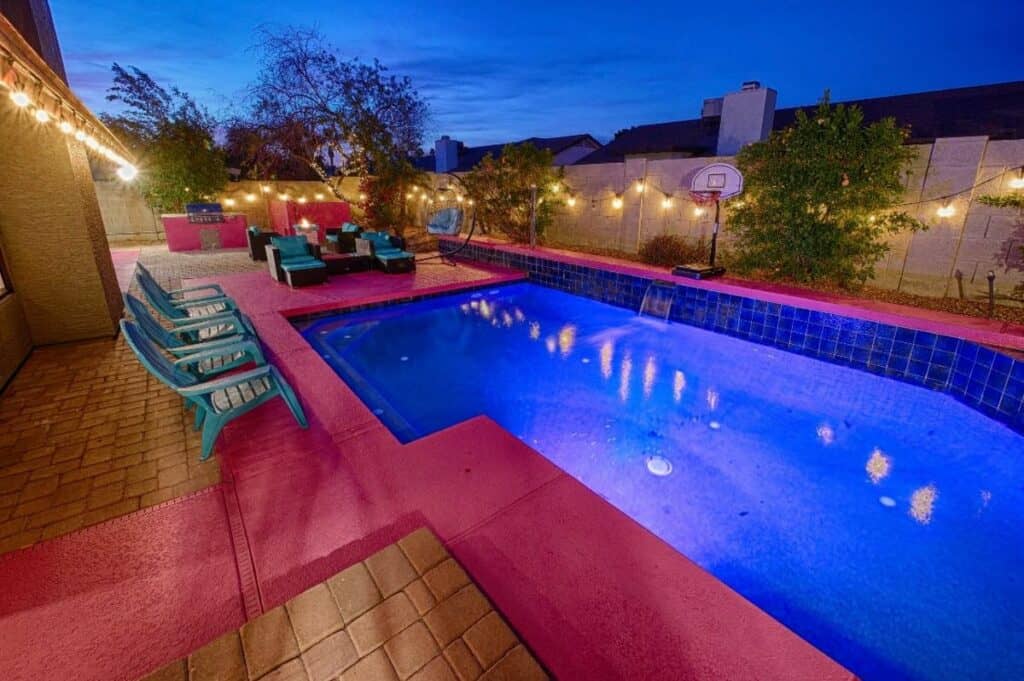 Peerspace hosts allow guests to use their pools for all kinds of unique occasions. From special parties and celebrations to film productions, like music videos, short films, commercials, and more. Here are a few ideas for what you can do with a Peerspace pool near Phoenix:
Mid-century pool party
Located just east of Phoenix in Scottsdale, this mid-century home and pool is a desert oasis. The home is a fully operational vacation rental, kept in immaculate "hotel ready condition". But thanks to Peerspace's hourly rental policy, you can book it by the hour rather than by the night. 
The home's inground pool sports an adorable outdoor mural, and there's plenty of patio space for small groups to gather together. It's an awesome place to host small poolside gatherings with a mid-century flair. 
Pretty in pink Poolside photoshoot
If you want to rent a unique pool that looks amazing on camera, this one-of-a-kind Peerspace pool has you covered. 
Located in Scottsdale, "Barbie's Dream House" takes its theming seriously. Every inch of the house boasts adorable pink, purple, and blue decor–including the in-ground pool. Imagine how amazing a swimsuit would look next to a pink pool and hot tub. It's the place to be for stylish poolside photoshoots near the Phoenix area. Learn more details on Peerspace. 
Film a music video at an epic resort pool 
Need to rent a luxurious pool for a music video or a video production? If you want to dazzle your followers with a luxurious pool, this amazing resort-style pool could do the trick. 
This 3,800 square foot home is like a private retreat. It's home to not just one, but two swimming pools. There are also 6 waterfalls, boulders with fiber optic lighting, a fog machine, and even a swim-up bar with seating for 4. The tropical private resort vibes would set the stage for a spectacular music video or video production. Just ask Peerspace music video director Ian B.:
"10/10! [The host] was a super chill, friendly, and accommodating… He made sure his fog machine was working for our pool party scenes and had lots of awesome pool floaties as well. The house was super awesome in person and had lots of rooms for us to work with for our scenes. I have no complaints, this is one of the best film locations in Arizona!"
Do what you want at a pool with a view
Want a unique pool with room to spread out? This unique outdoor space features over 2,000 square feet of patio space, including a pool that boasts panoramic views of Phoenix itself.  You can film the Arizona sunset, while the pool water shimmers and airplanes fly over from the Phoenix Sky Harbor. 
If you'd rather entertain here, there are outdoor seating arrangements for up to 40 people. You could host all kinds of events here–like showers, anniversaries, birthdays, and more. We're not kidding when we say that the possibilities are literally endless at this Peerspace pool. 
How to rent a pool near Phoenix – the bottom line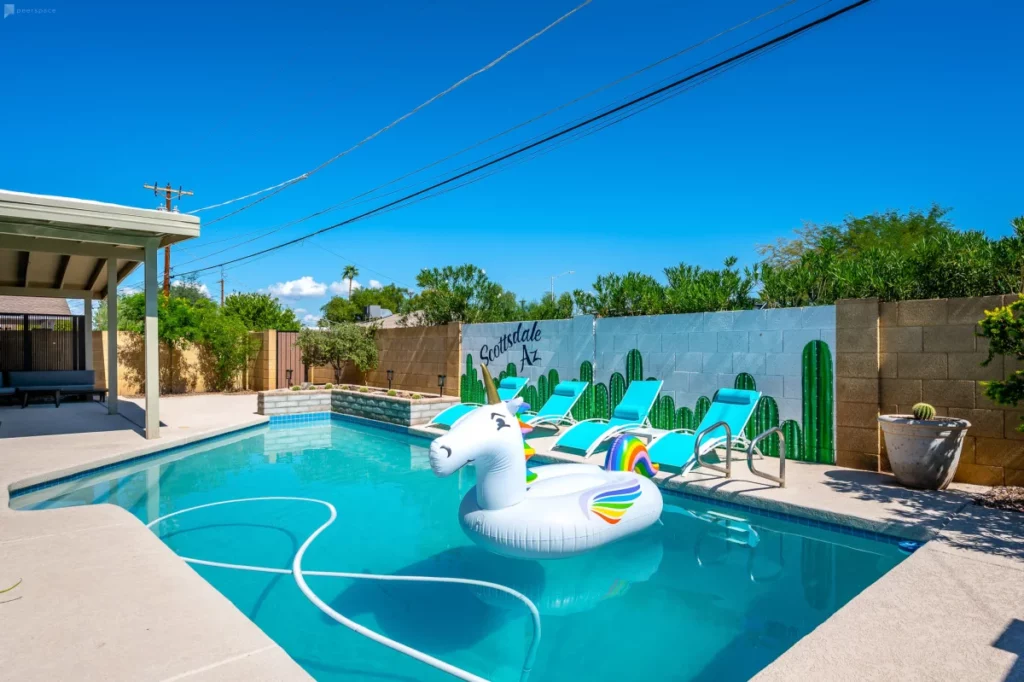 Congrats, you've just earned your unofficial Peerspace degree! Now you can use it to find and rent a pool near Phoenix for your next big event. 
But before you go, one more thing. If you need anything to make your event run smoothly–like extra tables and chairs, A/V equipment, or catering, Peerspace concierge can help you out. Peerspace concierge will work with you and local vendors. They can arrange for just about anything to be delivered to your pool before your event begins. It's your secret ace when planning an event! 
Seriously, give it a try next time you're hosting a poolside event in Phoenix – or anywhere else in the US.