Searching for stunning micro wedding venues in Chicago? At Peerspace, we get it! Micro-weddings have surged in popularity lately and it's no surprise why. From safety precautions to limited budgets, couples everywhere are scaling back. But that isn't stopping the love celebrations, thanks to the micro-wedding trend! Generally defined as a ceremony with 50 guests or fewer, micro-weddings are the perfect way to both have your special day and stay safe doing it.
With stunning gardens and skyline views, the Windy City has everything you need to host a memorable micro-wedding. Here are 11 beautiful micro-wedding venues in Chicago you can rent on Peerspace today.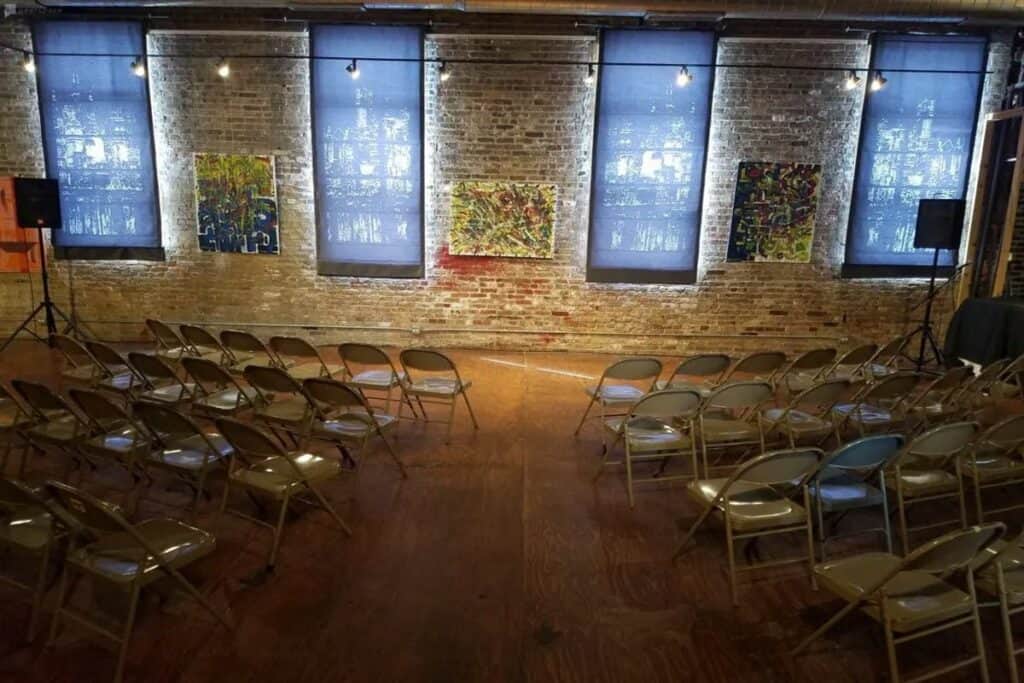 Our very first pick for beautiful micro-wedding venues in Chicago is a stunning industrial loft located in West Town. The brick-walled space comes in at 2,600-square-feet, including the lobby and foyer, which will comfortably accommodate micro-weddings on the larger end or parties with social distancing. Huge windows let in ample natural light for daytime ceremonies for that natural glow. Plus, there's a free lot and street parking.
And with past renters saying things like: "Amazing space! Super friendly host" and "The space was absolutely perfect for our event, it's wide-open space. Chris and his team are FANTASTIC!" you don't want to miss out! Book it here on Peerspace.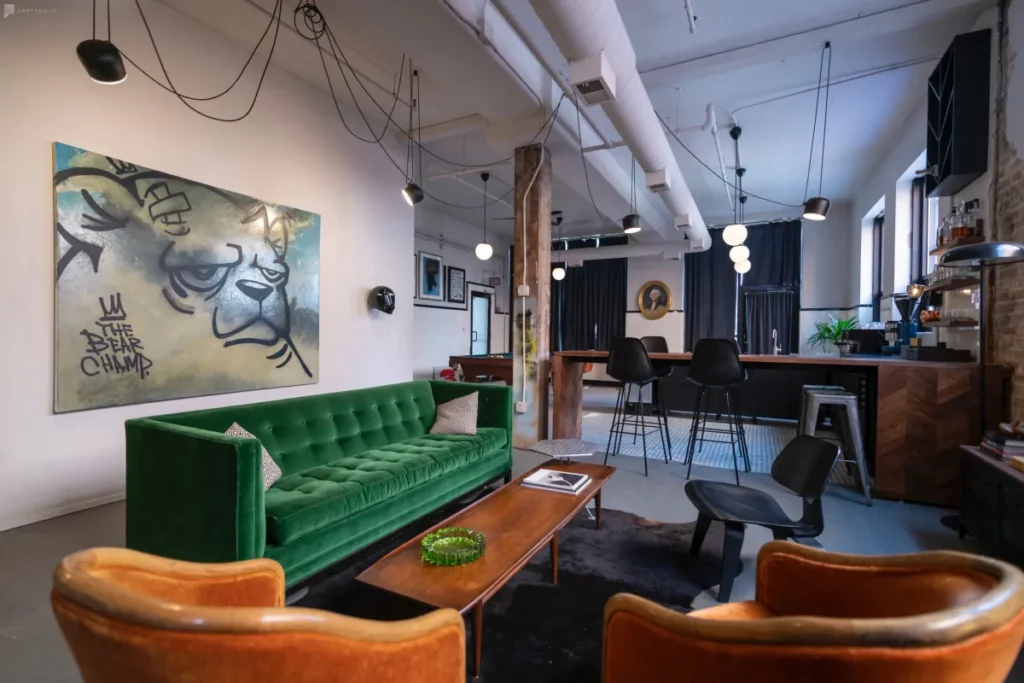 One of the best things about hosting a micro-wedding is that you're free to bend the wedding rules and expectations a bit. If you're looking for a fun and original idea for the reception, why not take your guests to this minimalist speakeasy venue? It's 1,195 square feet and has space for 30 guests. The environment is industrial-chic, with a lounge, bar seating, cafe tables, an outdoor space, and even darts and a pool table. For an added fee, the host can provide A/V setup and coffee and sparkling water service.
This speakeasy lounge venue has many glowing reviews, like this one: "Katie and Adam were so professional and responsive all throughout the process and the space was absolutely beautiful. We were so privileged to be able to experience this space!"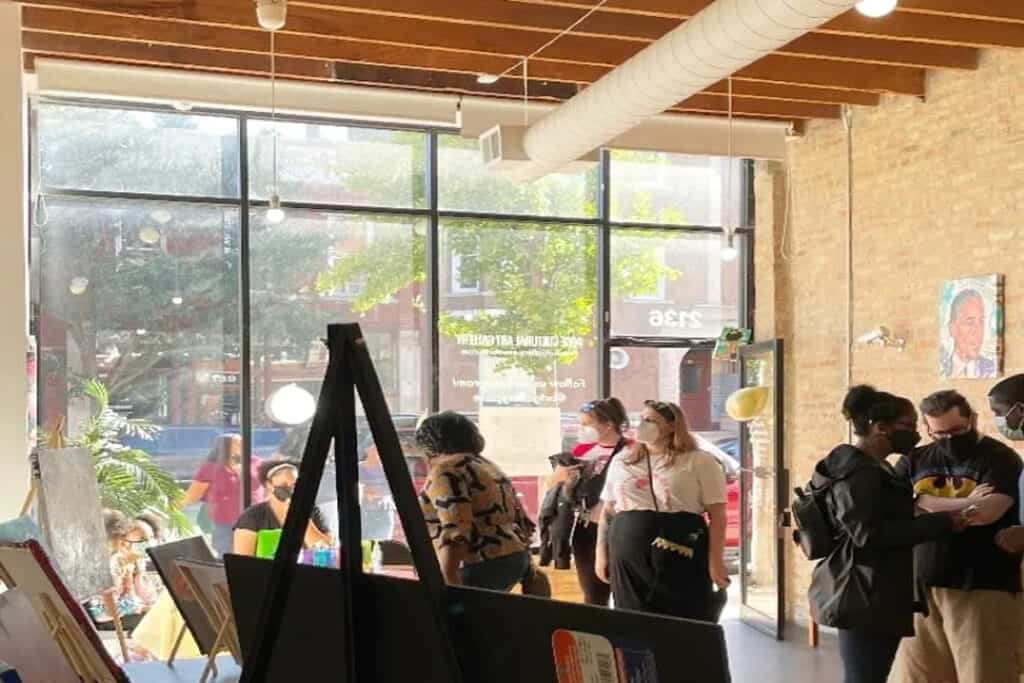 We love the idea of hosting a micro wedding at this bright and rustic art studio in the Ukrainian Village. At about 1,098 square feet, it has space for 40 guests, exposed brick walls, high ceilings, and tons of natural light. There's even a spare room that can serve as your bridal suite.
Check out what one Peerspace reviewer shared after hosting a corporate event here: "Don't sleep on this wonderful space! It was the perfect size, so nice – just awesome for my business brunch. I didn't have to lift a finger, Latoya was a magnificent host. I can't thank Latoya enough, just fantastic!"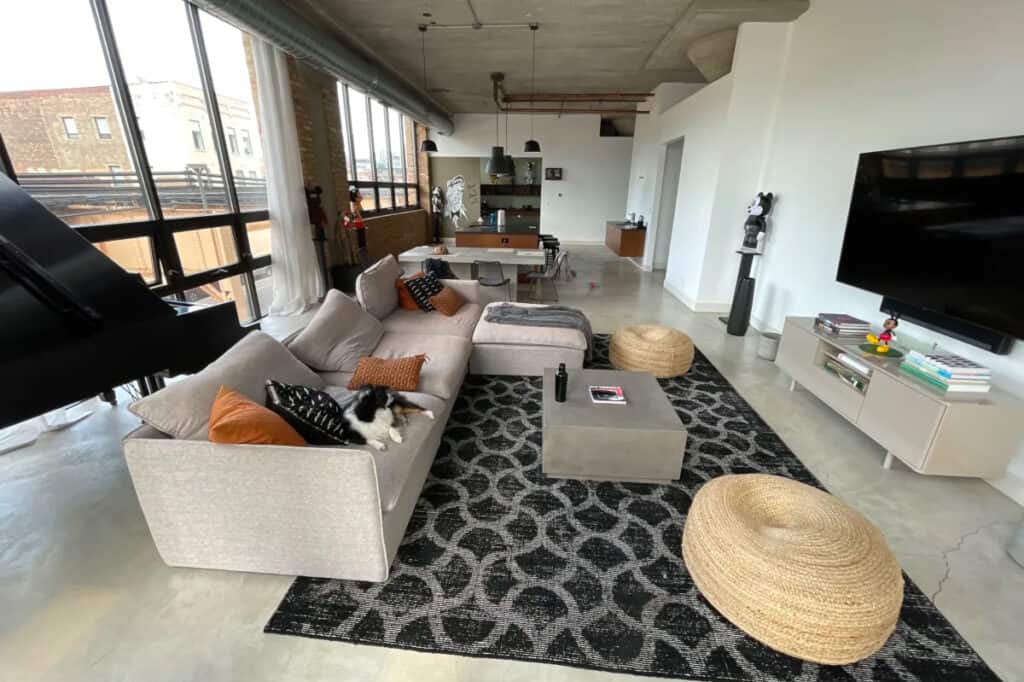 If you and your guests are ready to party, we think we have the perfect venue for you: this West Loop loft! We especially adore its massive rooftop, which has space for 150 guests and is a separate add-on booking. It's especially amazing if you're planning a spring or summer wedding since the rooftop looks too good to resist. The loft itself has space for 60, modular furniture, color-changing lights, a Sonos sound system, massive windows, and soundproofing.
Not only does the host provide the rooftop as an add-on, but they also offer luxury transportation and chauffeur service for an extra charge. This is the place to go when you want a unique, intimate space and looking for grand add-ons!
With the perfect micro-wedding capacity of up to 50 guests, this South Loop location is ideal for a small Chicago wedding. The site comes in at 1,750-square-feet in an open layout to accommodate any seating arrangement you may need. It has a clean, minimalist aesthetic with white walls and polished concrete floors that brighten up the space. This is perfect for letting you make your visual mark in terms of wedding decor.
A Peerspace reviewer particularly loved its host and employees: "We had our rehearsal dinner here with 70 people. Shakerah was very responsive and the host on site was very helpful. We had a DJ and were worried we would be too loud, but all was well. I would definitely use this venue again". Book it today on Peerspace!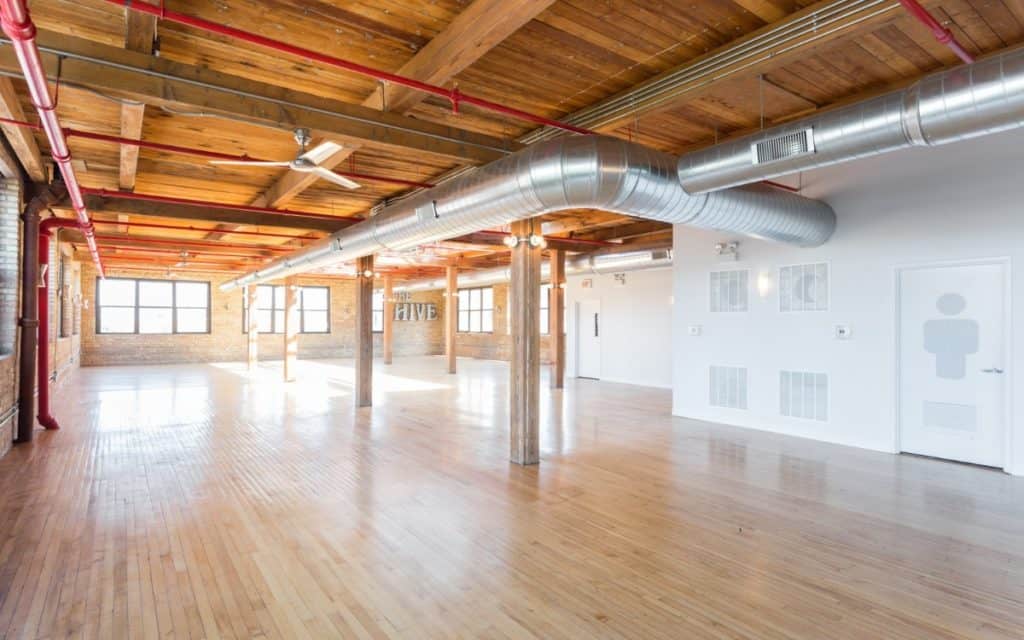 Built in 1872, this venue was originally home to a furniture factory and has since been completely renovated to be a chic industrial loft perfect for celebrations like weddings. The owners have taken care to preserve the historic charm, like maintaining the original maple floors and timber frame. This is a perfect all-in-one Peerspace venue for both ceremony and reception with room leftover for a dance floor!
In the words of a Peerspace reviewer: "Bethany and Josh gave my husband and whole wedding planning team THE BEST experience possible. Besides being incredible flexible, accommodating and reassuring with everything Covid. They handled my millions of emails, questions and changes … Our friends and family that worked closely on the wedding with us are also in full agreement. Not to mention the space was beautiful and could be formed into any type of space for any event. Because of Bethany and Josh our wedding day was BEYOND perfect."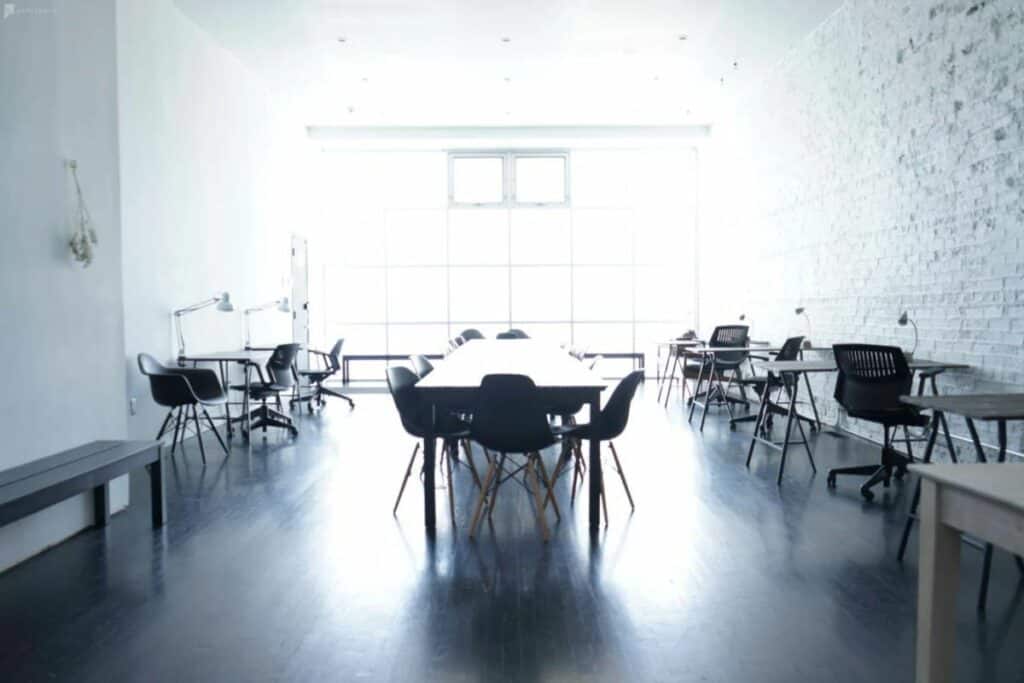 We now bring you a beautiful bright blank slate. The space has a wall of frosted windows to let in great natural light while preserving privacy and is painted white to keep it bright all day. While here, make use of the on-site kitchen, A/V system, tables and chairs, and outdoor space.
Just read what one happy guest had to say about it on Peerspace: "Just finished hosting our baby shower here for about 50 people. It was a Great space – lots of room and amenities to use. Andrew was flexible with letting us come to the space more than once to plan the set up. Really liked that we could bring in our food and drinks…"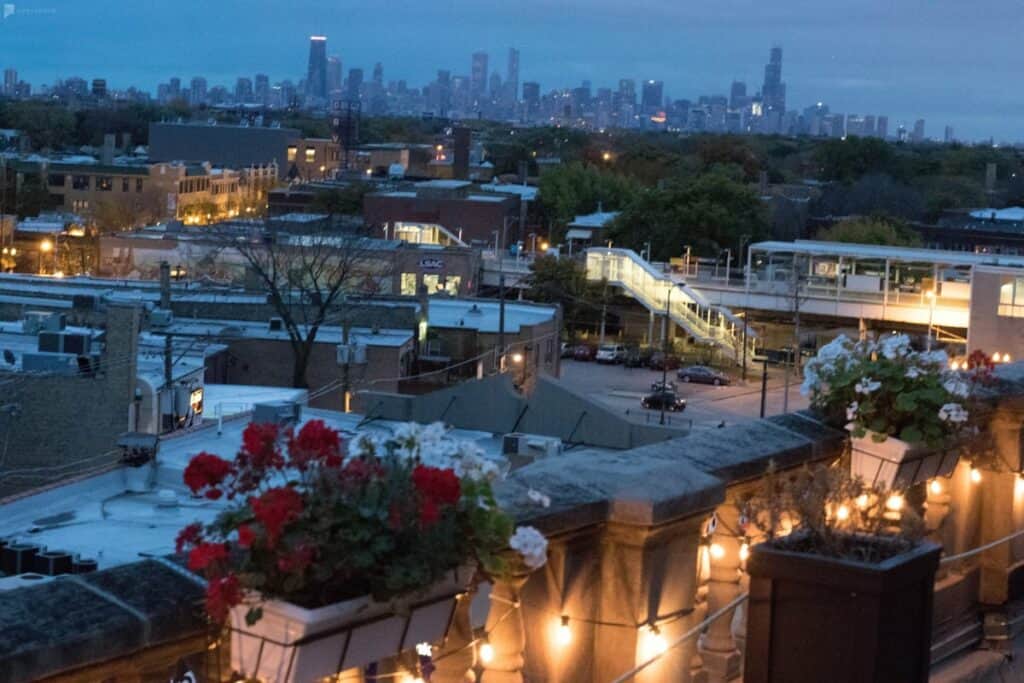 Our next outdoor venue pick is one of the single best micro-wedding venues in Chicago. It has spectacular horizon skyline views on a stone and brick terrace. Located in Lincoln Square, this prime location can comfortably accommodate smaller wedding ceremonies without compromising on style or quality.
In the words of one charmed Peerspace reviewer: "This event venue was nothing short of amazing! Monica and the entire staff was so professional and accommodating. Loved every step of the process." Book it today on Peerspace!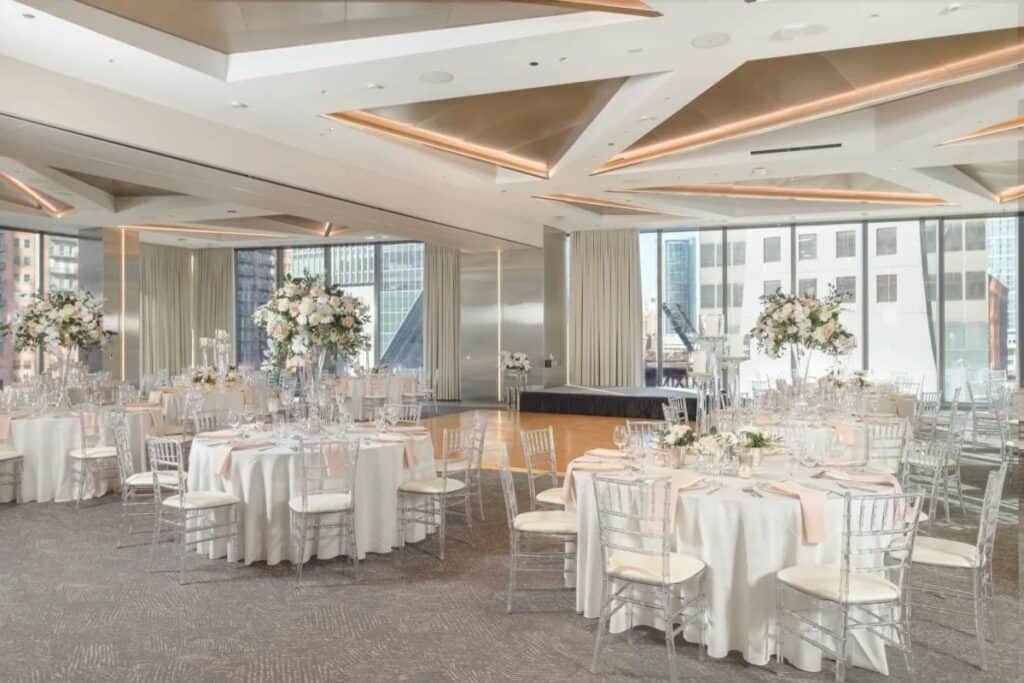 This location isn't actually a micro-wedding venue; it's a traditional wedding location that we think can be brilliantly adapted to a small party. While it has the capacity for up to 300, you could easily divide the space and have the ceremony, reception, and dancing all in one place. This will cut the need for providing travel accommodations to guests from the ceremony to the reception sights.
In fact, the space has gorgeous floor-to-ceiling windows that let in river and city views. It's a Peerspace venue sure to wow your guests without overcomplicating things.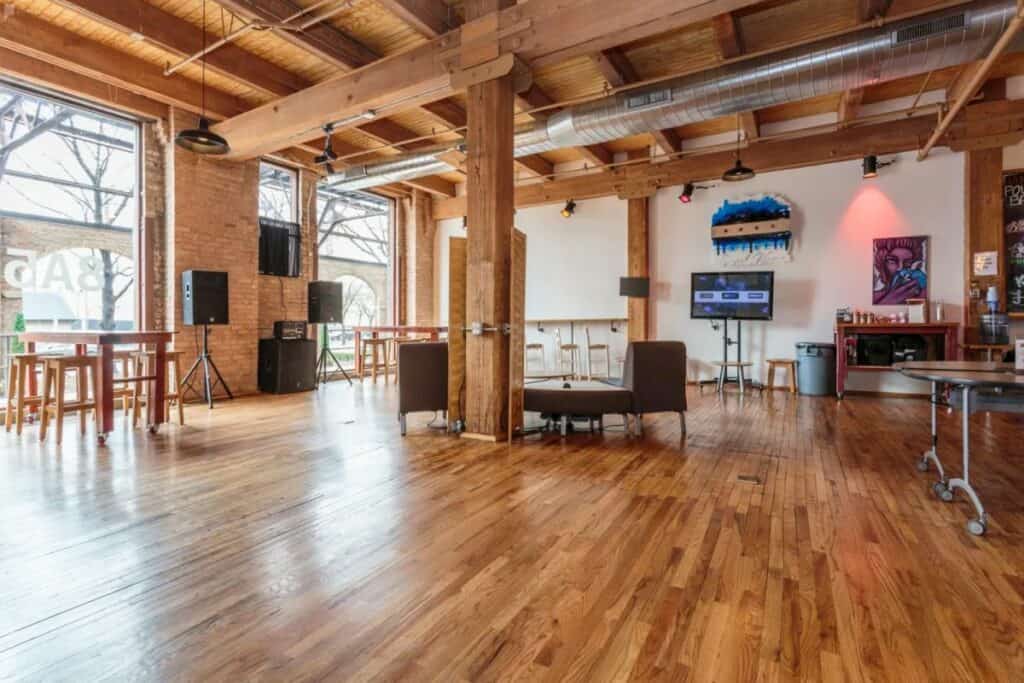 If you're looking for more relaxed and contemporary micro-wedding venues in Chicago, we have the perfect option for you. This Bridgeport loft comes in at just 1,500 square feet and can comfortably host up to 40 guests. If you need sound and AV equipment for your celebration, it's already included in this Peerspace venue. The brick walls and timber beams are perfect for setting a stylish yet casual mood.
In the words of one former visitor on their Peerspace review: "What a great room! We hosted an 80-person party there and had a great experience with the hosts! I would rent the space again!"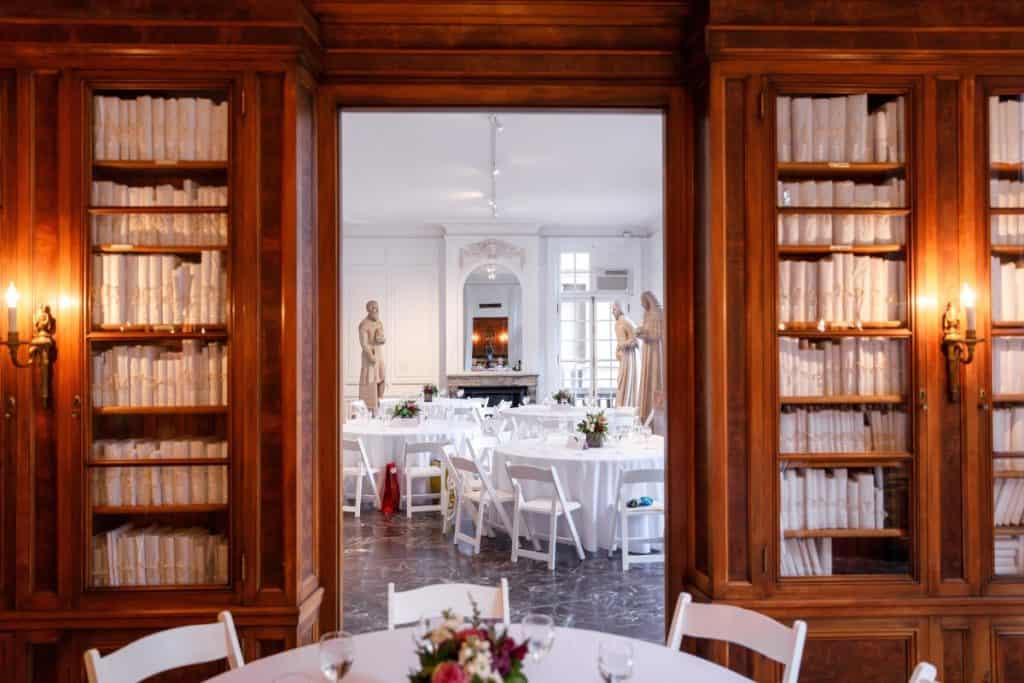 Designated in 1988, this 1917 lakefront mansion is listed in the National Register and the Illinois Register of Historic Places and is a City of Chicago Landmark. This historically significant property has had many of its original features maintained, such as the polished limestone, Italian marble, decorative plaster, brass fixtures and hardware, eight stone fireplaces, and a gilded metal staircase. The home is also an active museum, and representatives from the museum are available for your event to share fascinating information about the home and its history.
A Peerspace reviewer who booked the museum for an event shares: "Magnificent venue, perfect mix of right-size rooms for a dinner and dance party for 45 guests. Nice flow between rooms. Professional from start to finish". Learn more about it on its Peerspace listing!
Find micro wedding venues in Chicago with ease on Peerspace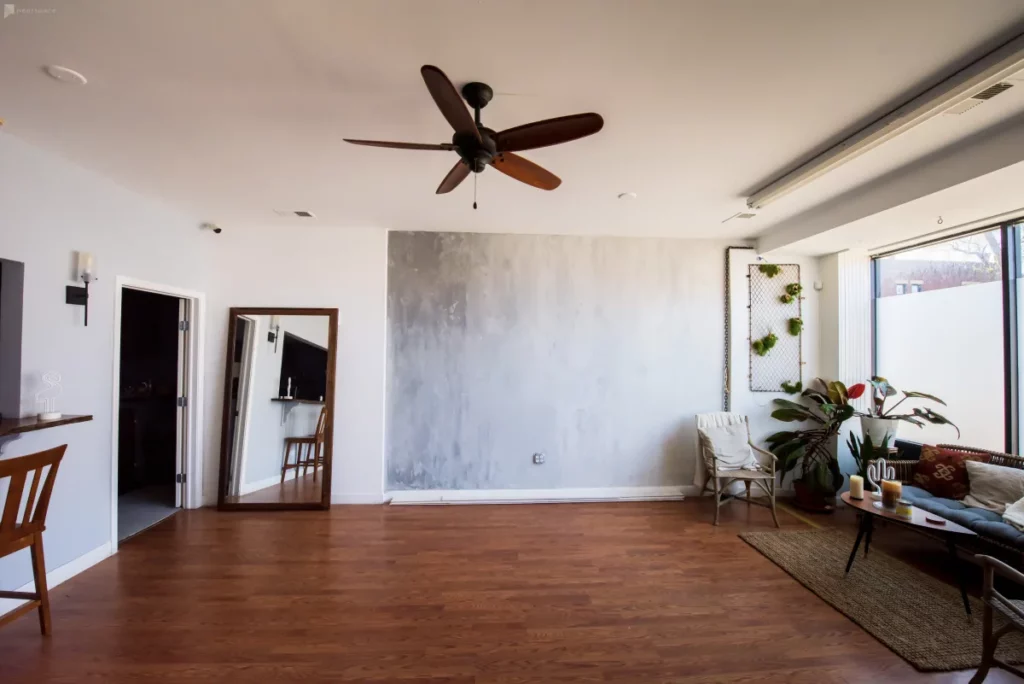 Now that you can see all the gorgeous places in Chicago to hold your "minimony," mini ceremony, it's time to start booking! Whatever direction you're leaning, Chicago has plenty of gorgeous spaces to offer that would be perfect for hosting such a celebration.
Whether you're planning a micro-wedding to save on costs, to be extra cautious, or to just keep things simple, Peerspace has a perfect venue for you. From rooftops to lofts, The Windy City has it all. We hope you've enjoyed our list of the 11 most beautiful micro-wedding venues in Chicago!