Whether you are the mama-to-be or the friend hosting the baby shower, we want to help make the baby shower planning as stress-free and fun as possible! These 11 beautiful baby shower venue ideas in Orlando offer something for everyone and are easy to book with just a few clicks.
Best of all, all of these venues are available on Peerspace, the largest online marketplace for hourly event venue rentals. All of our venues are operated by local hosts and have listings that include details, photos, reviews, and upfront pricing. And when you book a Peerspace, you get the full support of the Concierge service. These events and logistics pros can source anything you need, from catering to karaoke machines, and deliver them to you at your venue. Whether you are looking for a big blowout party, an intimate gathering with family, or something in between, you are sure to find the perfect venue on Peerspace! Here are a few of our favorite options: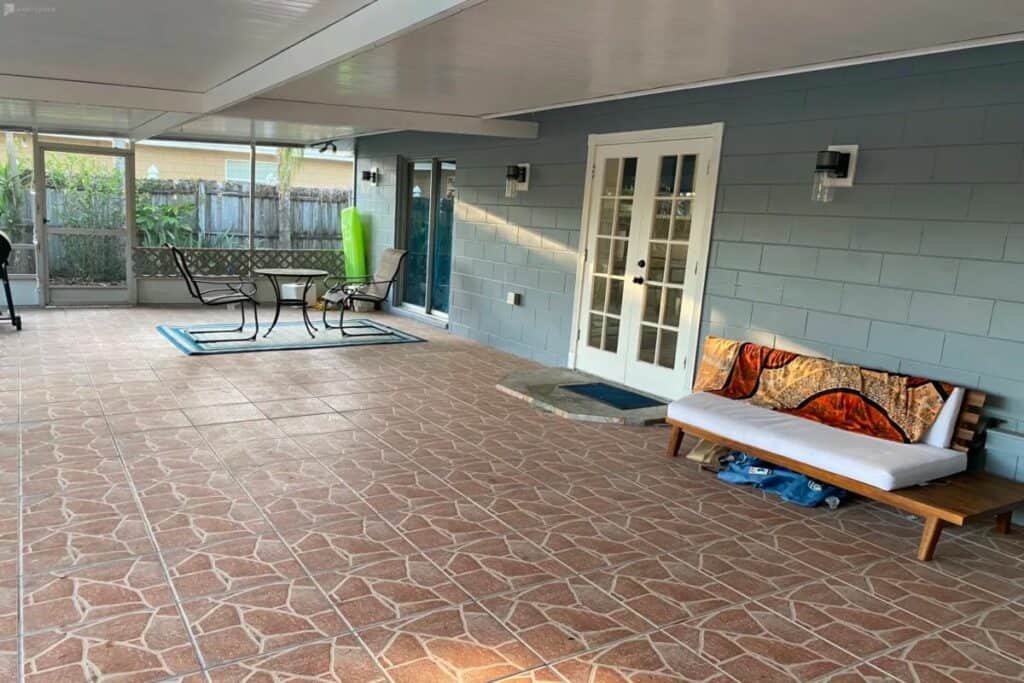 Plan a no-stress baby shower — all the amenities of home, but you don't have to clean up before the guests come over! The large screened patio and pool in this space are perfect for all your baby shower games, crafts, and chats with friends. If this venue is what you are looking for but not quite big enough, shoot the host a message on Peerspace. The home is set up like a duplex, so there are two additional bedrooms, a full kitchen, and bathrooms available if needed!
Another benefit to booking a baby shower venue through Peerspace is the option to read reviews from past renters before booking. And this Orlando home has glowing reviews, like these "Edward was wonderful to deal with and price was reasonable," and "Was perfect for our party! Thanks so much."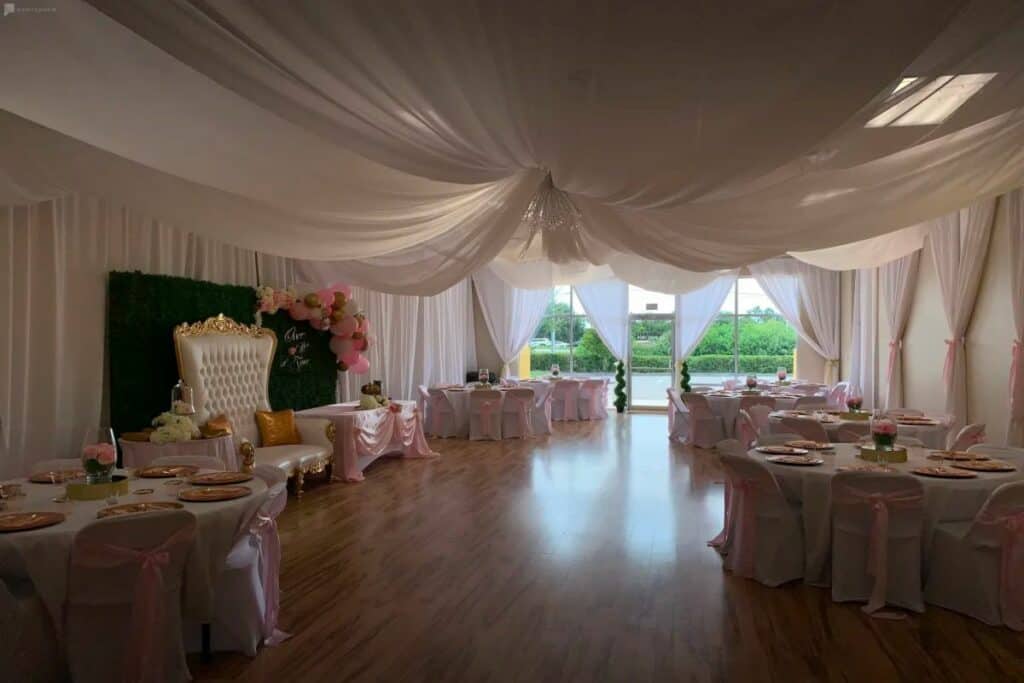 If you are looking for baby shower venue ideas in Orlando where you can go all out and invite a large group — this is the space for you! The Unique Touch Event Center can hold up to 120 guests, and the host offers catering and a DJ for an additional cost. You can read more about this fun and elaborate space and read about all the extras and amenities on Peerspace!
It's crucial to note as well that this is one of those Peerspace venues with tons of five-star reviews! Like this one: "What a great venue! The location was amazing. The host was superb. Clean. All the amenities we needed were on hand. Highly recommended. 5 of 5 stars!"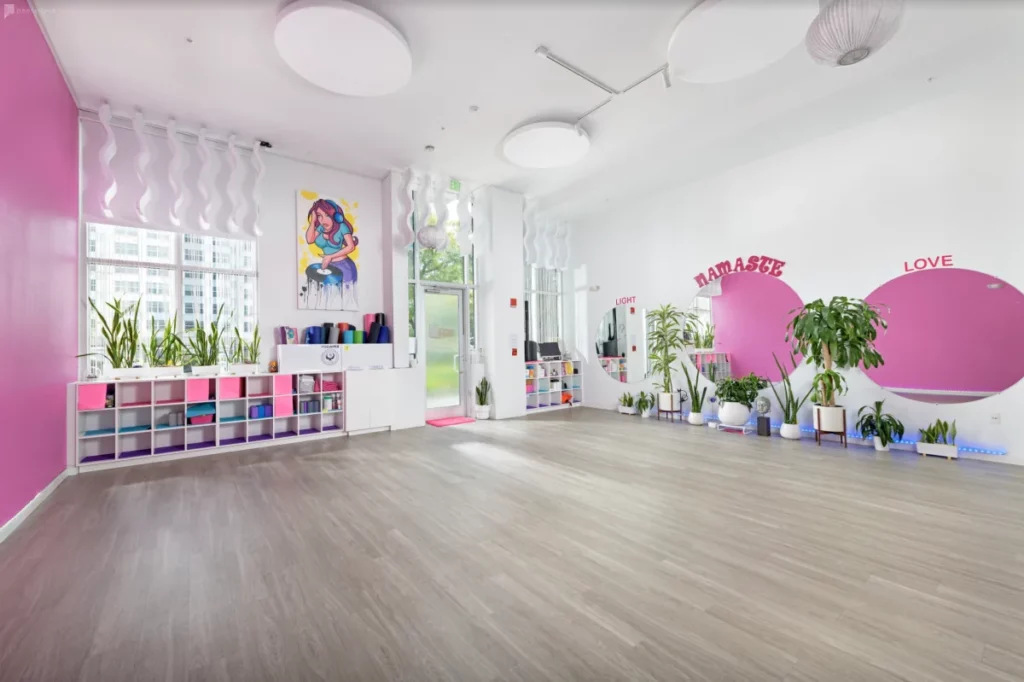 Switch it up a little and rent a yoga space in South Eola for your baby shower! Good amenities, good dancing, and good times are all included with this Peerspace venue. This spacious, clean, and cheery yoga studio offers a full-service kitchen, a sound system with speakers, a HEPA filtration system, and optional tables and chairs as add-ons. And did you notice the lush plants and, gasp, pink accents? Sure, this venue is extra-perfect if you're having a girl, but really, any baby shower would work beautifully here.
In the words of a Peerspace reviewer: "Our experience in Gina's space was great! She was accommodating and kind. The space itself was very well put together, well lit, and very clean! I would definitely book her studio again!"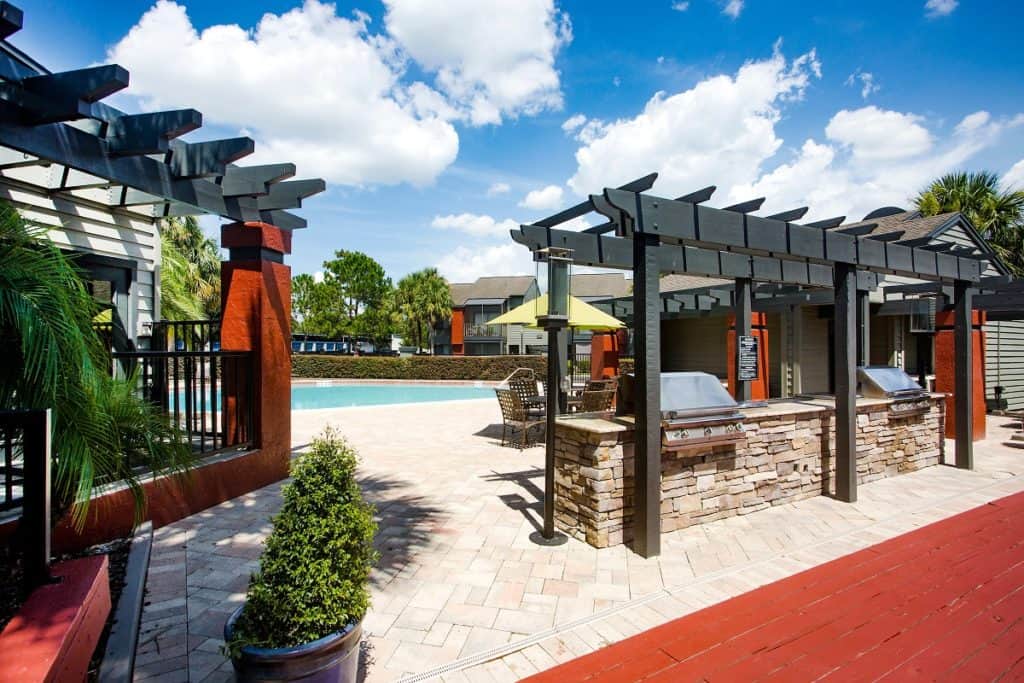 Searching for baby shower venue ideas in Orlando where you can focus on catching up with the girls in the Florida sunshine? This fun space in Winter Park offers an outdoor kitchen area and comfortable seating space for an intimate get-together to celebrate baby with your closest friends. You can also use the two gas grills to cook up snacks or a meal — perfect if you have a grill master in the friend group! Check out all the pictures of this venue on Peerspace!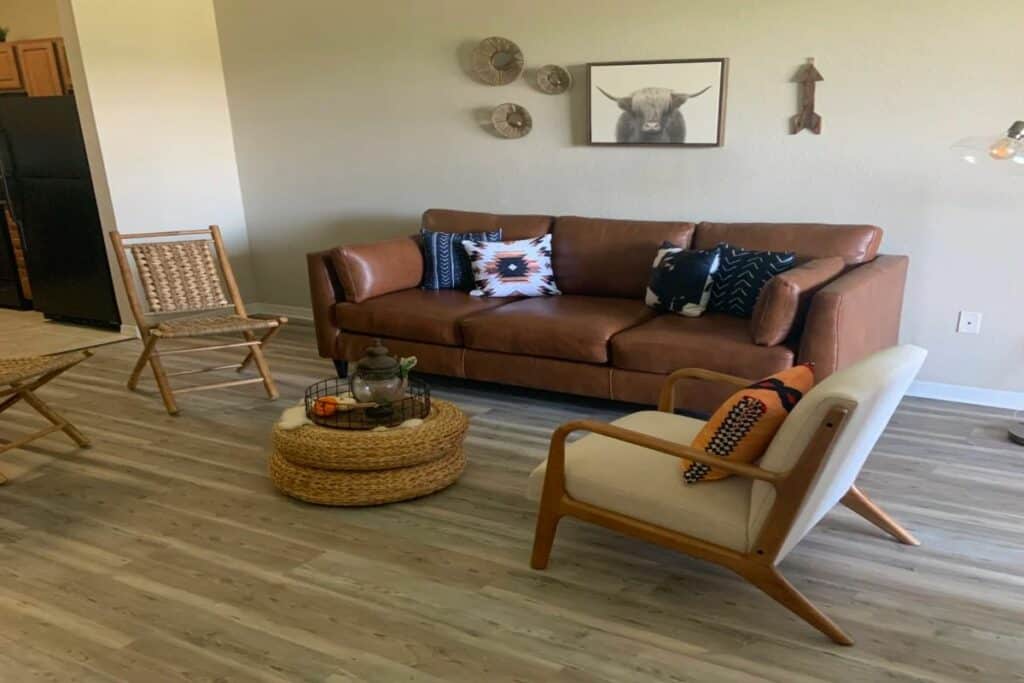 This cozy bohemian-style apartment is perfect for an intimate baby shower get-together. We love the idea of using this space if you plan to do separate baby showers for friends and family. Bring the family and enjoy the open kitchen and living room area, with plenty of seating for 10 or so guests. You can see all the pictures of this cute little home on Peerspace!
A Peerspace reviewer shared the following about their time at this home: "Such a gorgeous place for an amazing price! Anneris was quick to respond and had no issue with checking in. The space was perfect for the photoshoot I had in mind. Would definitely recommend to anyone looking to book a lovely place."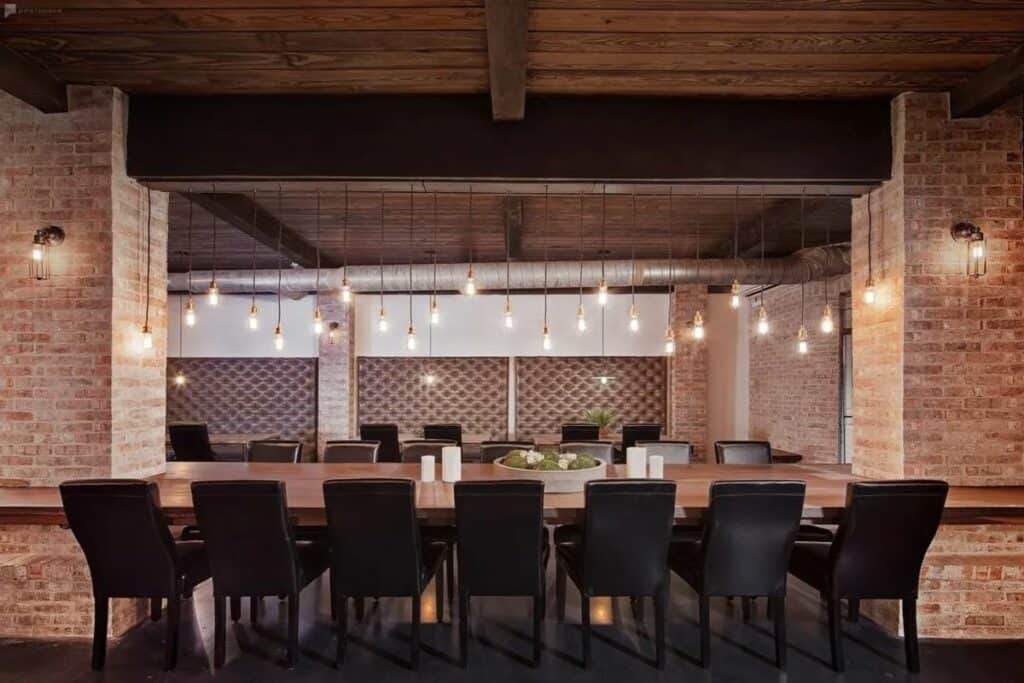 When you think chapel, you probably think of weddings — but why limit the options! This cute chapel with a charming cellar is a gorgeous choice for a baby shower. We love this space from the inside out! The courtyard offers a lovely fountain, beautiful oak trees, and rustic Chicago brick. Inside, you'll have access to both the chapel upstairs and the cellar below.
Don't let the word cellar fool you, as the Peerspace pics show — this cellar looks more like a classy restaurant! The Peerspace host is also open to outside catering, so you can munch on your favorite food in this gorgeous venue during your baby shower!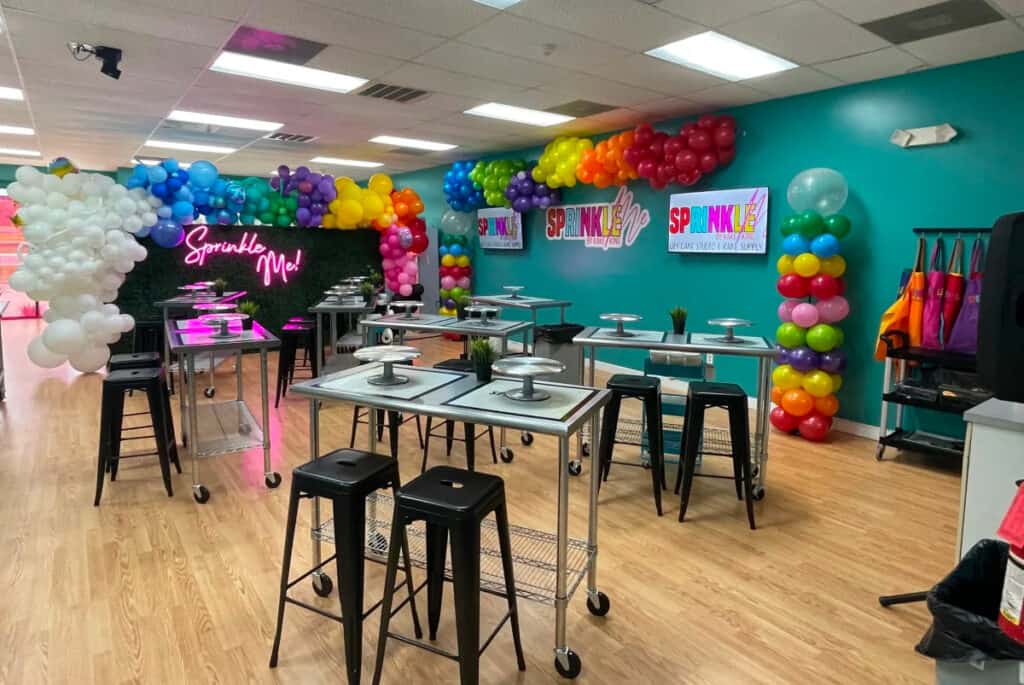 We think you'll fall in love with this sweet, colorful creative studio when you rent it on Peerspace — it's one of our favorite baby shower venue ideas in Orlando! It not only serves as a cute and charming setting for you and your guests, but it's a DIY cake studio! That's right, you get to show up to your baby shower and eat an array of decadent fresh-baked cakes! We may invite ourselves along to this one.
You and your guests will learn how to bake and decorate gourmet cakes with the help of an on-site decorator. This venue's host can also help you arrange local catering for when you need something savory to offset that sweet tooth!
Let the games begin! This fun, spacious Peerspace venue is the perfect venue for all the fun activities you have planned for the shower. The flexible seating allows for casual mingling and dining (feel free to use the kitchen to whip up some snacks!) and there is plenty of wall space for you to hang up all your decorations!
A Peerspace user who herself used this location for her baby shower shared the following review: "The Peerspace location was bigger than anticipated and was perfect with a private bathroom, fridge and sink to use. Plenty of counter space and sit down area. I thought it would be hectic since it was next to the pool but no one came to the pool and it just added to the view. Great location and friendly and helpful staff at the office."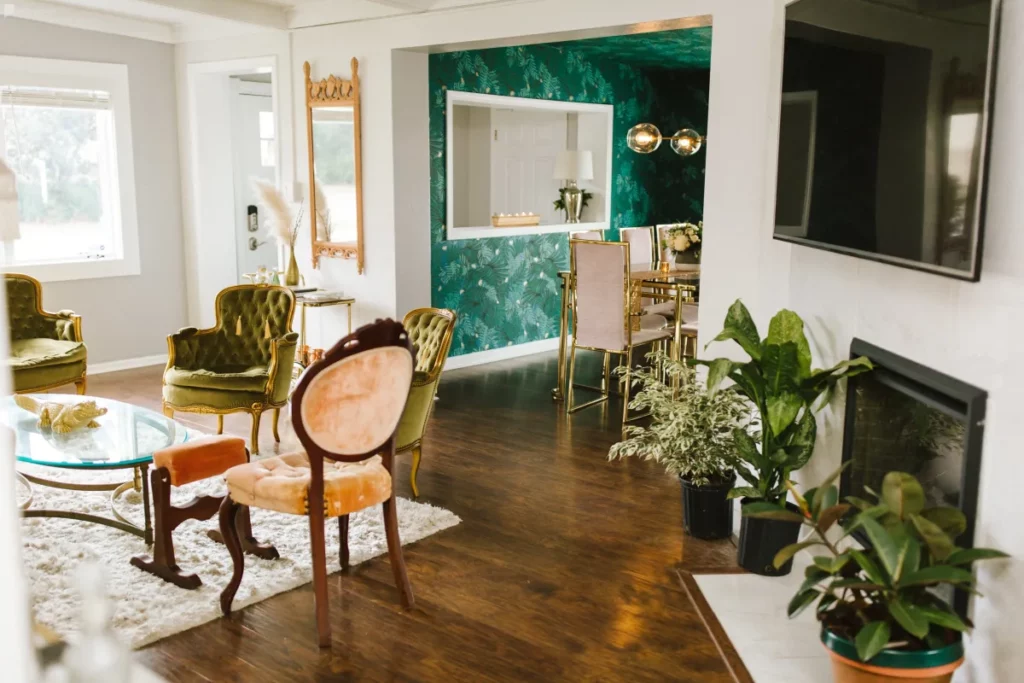 The boys are excited for the baby's arrival, too — so why not include them in the baby shower fun! With this home's beautiful interior and exterior, it's little surprise the hosts call it The Welcome Home. It's a cute and colorful home that offers a full kitchen, backyard area, and the flexibility to rearrange the furniture however you like for your baby shower needs.
In the words of a Peerspace reviewer: "this space is outstanding and the host was spectacular. Thank you!" You can see more information about the space and browse photos on Peerspace!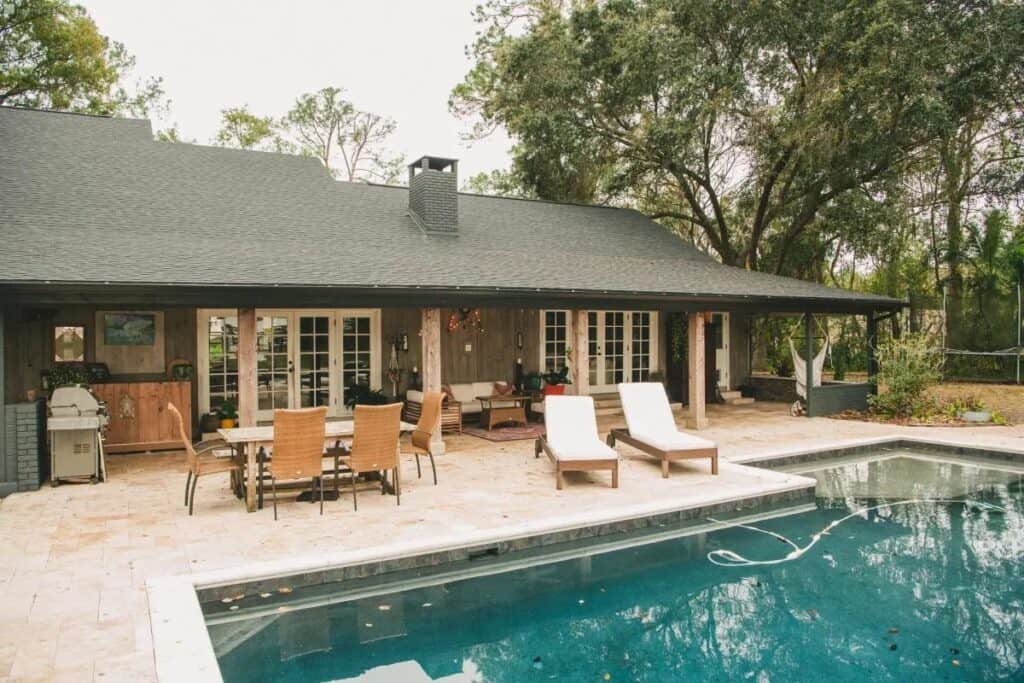 Get away from it all and celebrate your baby shower with your close friends and family at Lake Mary. You'll have access to over an acre of land, a 3000-square-foot home with an open floor plan, and an open-air back porch with views of the pool and the lake. After the party, stay a little longer and enjoy a walk down the lovely path through the trees down to the dock on the lake. Or rent the space for an extra hour or two and treat yourself to a photoshoot at the barn — the rustic with tongue and groove cedar with a black metal roof is sure to provide a stunning backdrop for your maternity shots!
A Peerspace reviewer did not hold back when they shared: "This place was AMAZING!!! The best experience I've ever had renting a location. The pictures doesn't do justice, it is much more beautiful. Josh was extremely accommodating and flexible with everything we needed. This place will NOT disappoint!!" Book this space today on Peerspace!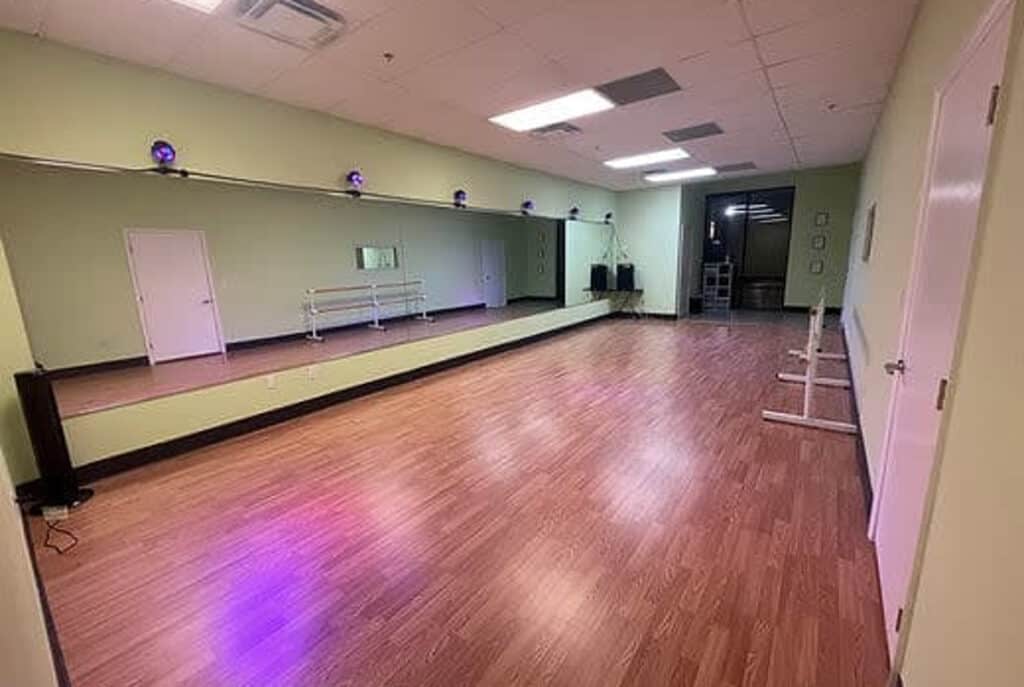 If you'd like your baby shower to have more of a photo focus, rent this multi-use warehouse! There is enough space to host a traditional baby shower party (the host can provide tables and chairs) while also taking advantage of the fully equipped studio with audio and visual support. The host provides beautiful lighting. Everything else can be arranged through the Concierge service. Just send them a message and let them know exactly what you are looking for!
The host was even able to make a beautiful, last-minute event for a Peerspace reviewer: "This was a last minute booking and Chelsea took care of our needs quickly and efficiently. She was timely with responses, courteous and helpful, and the space itself was clean and perfect for what we needed. I am so grateful and I will definitely use the space again!!!"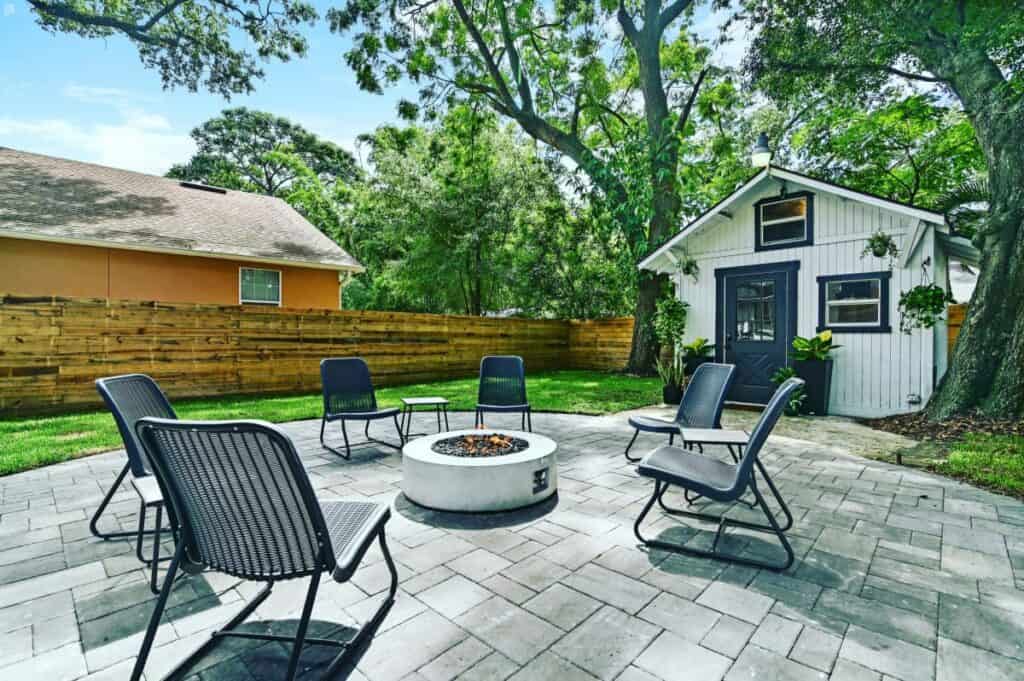 We love the idea of baby shower venue ideas in Orlando brimming with style and eclectic spaces. And this downtown mid-century-modern bungalow checks both of those boxes. Here, you and your guests get the run of the place, enjoying the distinct rustic MCM home interior as well as the charming outdoor space. It's a wonderful option for more laidback moms-to-be who want to enjoy the company of their loved ones in a special setting.
Baby shower venue ideas in Orlando come to life on Peerspace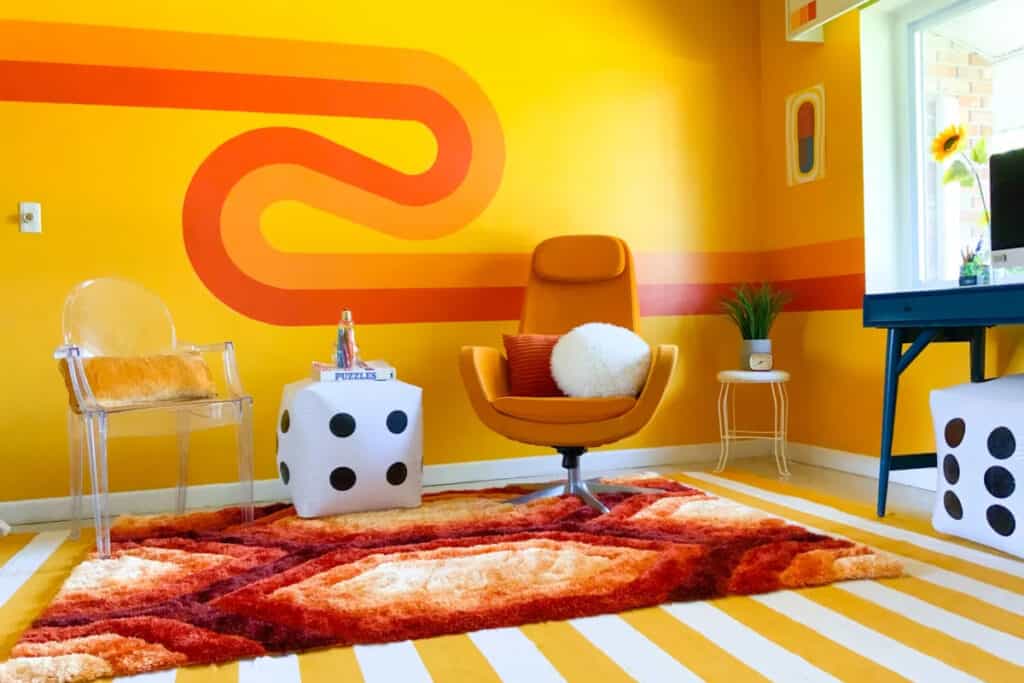 We only scratched the surface of baby shower venue ideas in Orlando! Be sure to check Peerspace for more options near you; especially since new spaces are listed daily. Book what you love and contact the Concierge service to do the rest of the heavy lifting. Focus instead on celebrating the mama-to-be and her growing family.