Wondering if there is an Airbnb for bridal showers? At Peerspace, we get it! Long gone are the days when ten women would gather in the prospective bride's living room, crack open a bottle of wine, and open gifts. Oh no! The 2020s bride expects so much more from her bridal shower. No longer just an afternoon celebration, it could be a destination weekend in Las Vegas or a spa day in Los Angeles.
Whatever the modern bride can dream up, Peerspace is the best bridal shower planning resource to accommodate any size group event from 10 to 100. Like an Airbnb for bridal showers, Peerspace offers unique locations all over the US and beyond. This includes a cozy Near Northside historic lounge in Chicago to a "Zen Garden" Beverly Hills yoga studio and even a fully-equipped Miami penthouse apartment near the beach.
Ahead, we'll explain in more detail how Peerspace is the Airbnb for bridal showers and some of the amazing spaces you can book on the platform. Let's get started!
This is NOT your mother's bridal shower!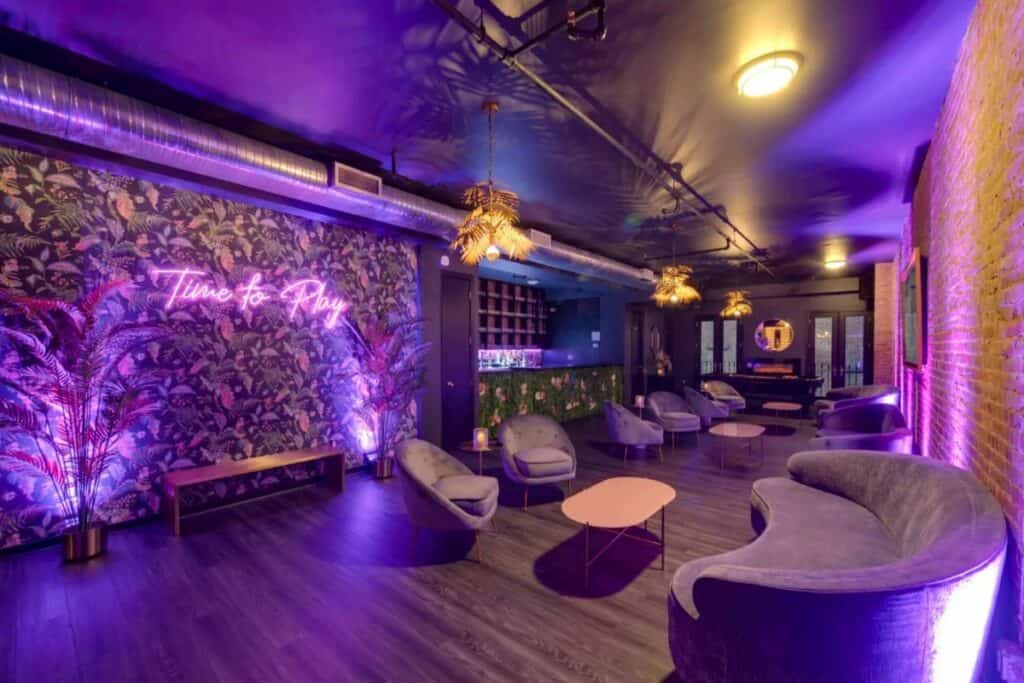 If you can dream it up, Peerspace has it. All venues are listed by city, size, and amenities and priced by the hour to accommodate your budget and timeline. That way, you don't have to factor that dreaded "dead time" into the budget anymore as you do with Airbnb. The booking process is a dream — peruse thousands of possibilities from the comfort of your laptop.
And when you find that perfect space, there are no messy contracts. You can secure the space with your credit card and with the click of a button. For example, if your guests fly into Las Vegas on a Friday afternoon after work and you plan to stay until Sunday evening, that's no problem. Unlike Airbnb, which charges you in 24-hour increments, you won't pay for the time you didn't use. With Peerspace, you only pay for the time you're on-site. And no dreaded 11 am checkout time!
Learn more with our guide on where to host a bridal shower party and how to make it beyond special!
Why should I secure my bridal shower venue with Peerspace?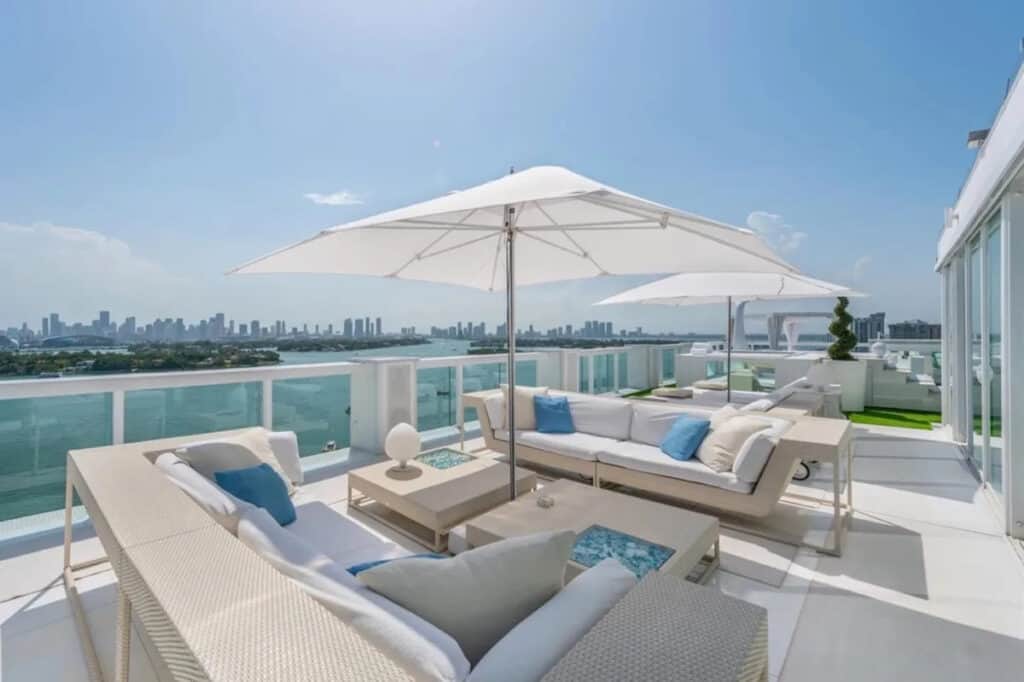 Peerspace is the largest online community marketplace for party and event spaces with the most options in any area. In fact, it allows you to express your personality through its diverse venue selection. Peerspace is like an Airbnb for bridal showers but much more convenient and cost-effective.
A typical bridal shower destination weekend might include 20 attendees. Depending on your goals for the event, you can choose many different configurations through Peerspace to support the best collaborative and interactive experience. Keep in mind that Peerspace has cultivated relationships with catering and event supply companies that Airbnb doesn't have. And since all rentals are charged by the hour, you're not stuck paying for that expensive time before your guests even arrive.
Our 8 special bridal shower party ideas are sure to delight the bride and all your guests. Check them out!
How do I book a bridal shower venue with Peerspace?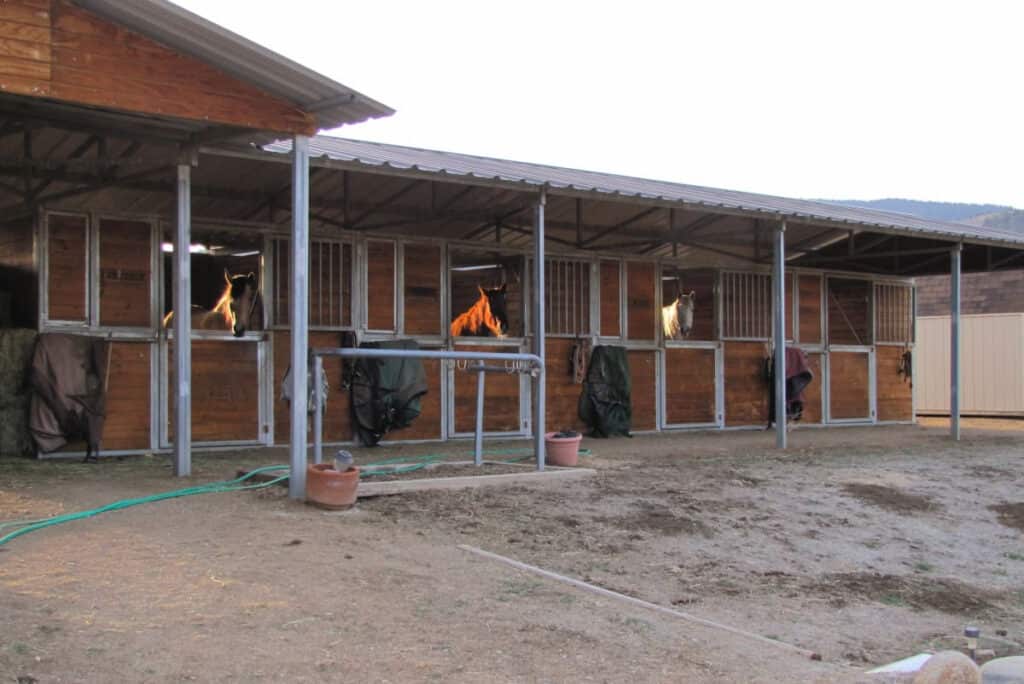 Okay, so Peerspace has an incredible selection of spaces, but is it easy to use? Yes!. Just hop onto Peerspace and let it guide you through all the details. No matter your location or venue preferences, the sky's the limit.
First, decide on the basics
Do you want to go dancing, bar hopping, hiking, swimming on a beautiful beach, or have a really chill five-course dinner? Peerspace can make it happen.
First, enter your parameters, including city, dates, type of location, and any particular keywords (private chef, perhaps?). Then, click search!
What you'll discover
After you hit search, sit back and marvel as you scroll through the listings that match your parameters. If there are hundreds, don't worry, Peerspace makes it easy once again!
Each venue includes a listing that has several photos to give you a concrete idea of all aspects of the space. Not only that, but you can read a detailed description by the host, read reviews from past renters, and see the pricing upfront. No need to tour the space in person ever again! 
Maximize your booking if you want!
Once you've chosen your ideal bridal shower venue, contact the Peerspace Concierge Team. They are the secret to a fabulous and stress-free experience.
The Concierge service is your one-stop-shop for all your event needs, helping you coordinate catering, restaurant or spa reservations, and more. Let them know what you need and they streamline your planning and make the whole process less stressful.
You'll impress your guests when they think you've handled all the complicated logistics for a fabulous event. And our team will let you keep that little secret because we always have your back!
Let's get back to basics with our guide on how to host a bridal shower!
Did we mention Las Vegas, ladies?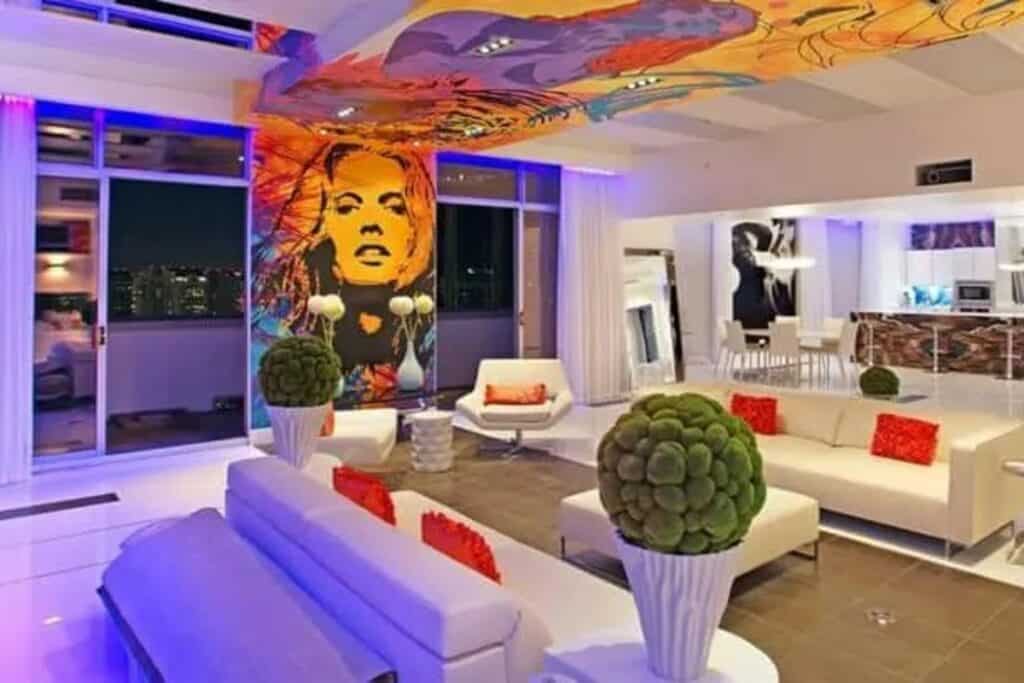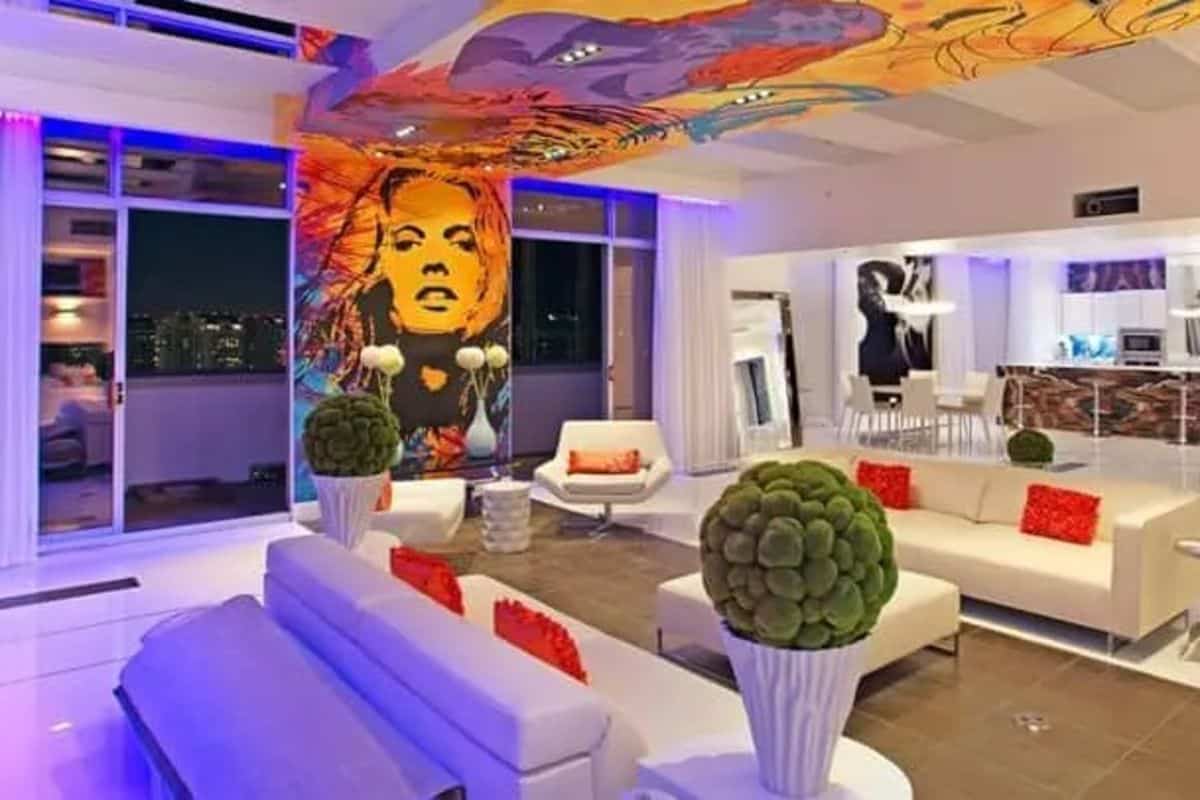 Say you have 20 friends from New York, Vancouver, Miami, and everywhere in between attending your bridal shower weekend destination. Why not choose a venue somewhere in the "middle"? Even better if it has endless activities, fabulous Michelin-starred restaurants, and musical shows by stellar acts every night of the week? Not to mention the glitz and bling and "once-in-a-lifetime" quality of Las Vegas, Nevada!
Let Peerspace guide you through every option at every price point, like an Airbnb for bridal showers but so much better! We've done this before with excellent results and thousands of satisfied customers.
Perhaps nothing less than this ultramodern luxury penthouse (pictured above) with Las Vegas Strip and city views will do. Per the description: "​​Art, style and luxury come together in this expansive and contemporary two-story 4237 sq ft penthouse…Entertain your guests in the 1800 square foot outdoor Rooftop Terrace. Includes Jacuzzi, u-shaped Bar with sunshade, heaters for those chilly desert evenings under the stars, built-in barbecue, club lighting, perimeter seating and so much more!" 
If you're looking for something more OG historic Las Vegas, why not consider The Liberace Mansion! Yes, this was the historic home of the one-and-only world-famous entertainer Liberace, now available for special events through Peerspace.
The description is certainly alluring: "Liberace's oasis in the desert. It served as his location for sumptuous parties attended by the glitterati, as well as family, friends, neighbors, and charity functions. As one tours the house, many one-of-a-kind architectural features may be noted, reflecting the personal taste and character of Liberace". It sounds like a bridal shower experience we don't want to miss!
Other coast-to-coast Peerspace bridal shower options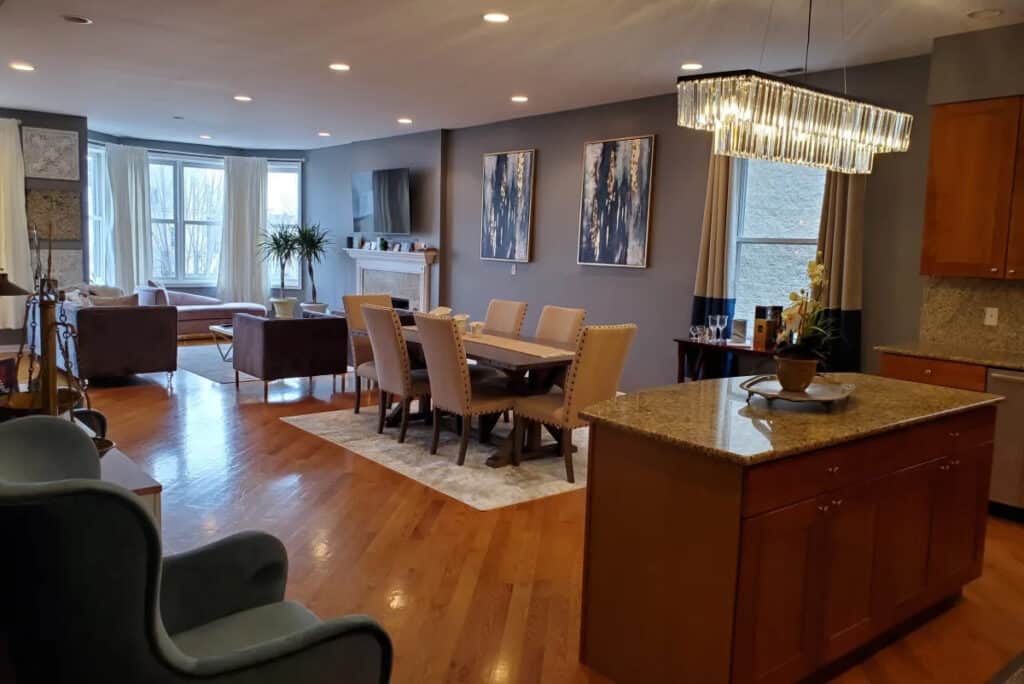 Las Vegas-bound bridal parties don't get to have all the fun when you have Peerspace at your side. In fact, you can uncover stellar bridal party venues in cities and towns across the nation. Here are some of our other favorite choices:
Again, this is only a small sample of the types of incredible bridal shower venues you can find only on Peerspace. Book one of these sensational spaces or start your own search today!
Thinking poolside? Then our 12 creative bachelorette pool party ideas will turn your bridal party up a notch or two!
Peerspace is the Airbnb for bridal showers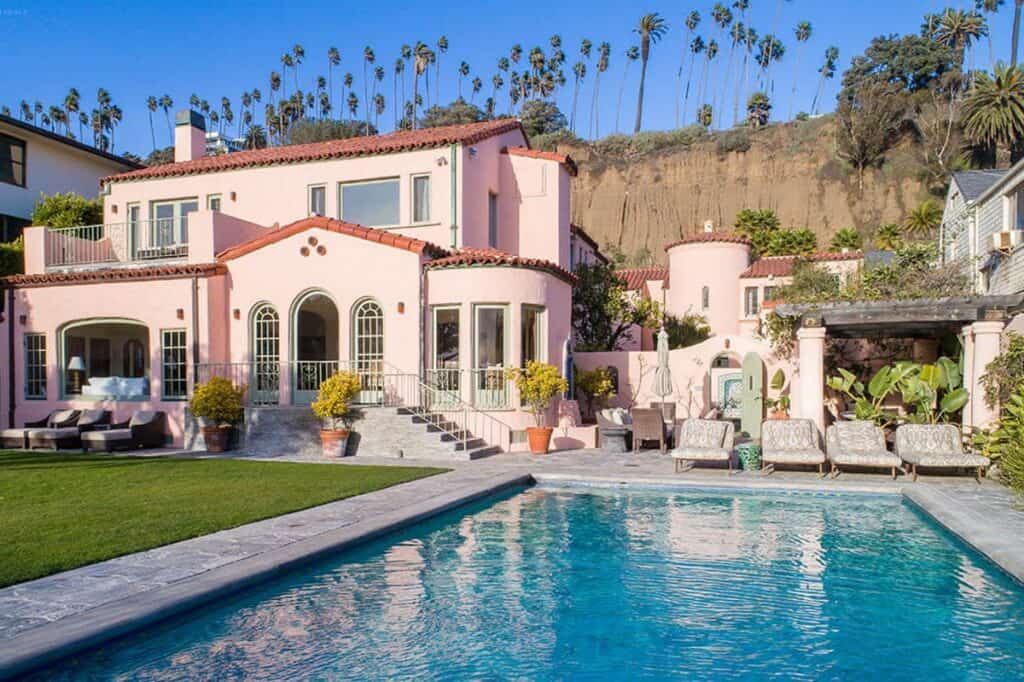 We hope now you know what's the best option when you want to book an Airbnb for bridal showers. Now that you know that Peerspace is the ultimate resource for securing spectacular venues by the hour, there's just one more thing to do. Book your favorite space!
Once you secure the reservation, you can contact the Peerspace Concierge Service to arrange catering, restaurant reservations, spa appointments, and perhaps even an afternoon of horseback riding through the desert. And an unforgettable weekend will be had by all!