Are you looking for Airbnb for birthday parties in NYC? Maybe you're organizing a birthday party for yourself, a significant other, or your best friend. No matter who it's for, you will need a stylish rental space how and when you want it! Whatever your needs, Peerspace is the quickest way to find a perfect venue for your birthday party in NYC. Peerspace offers you access to the coolest venues all over NYC as well as in thousands of towns and cities across the US and beyond.
And Peerspace is the most cost-effective option since venue rentals are by the hour rather than in 24-hour increments. With Peerspace, there is no downtime — this means that you pay for the time that you use and no more. Plus, there are no hidden costs. Each venue's listing includes a detailed description and lots of pictures, so you know what to expect before booking.
Finally, the Peerspace Concierge Service will help you arrange everything you need for an unforgettable birthday party. These dedicated pros can source and deliver catering, decorations, goodie bags, a clown who does magic tricks, and more. Let this team handle the details while you concentrate on finding the perfect outfit. That way, you arrive at the party calm and stress-free because you know everything is arranged.
Now, let's check out some of the most unique venues in NYC available on Peerspace. They all make incredible birthday party options that are available to book by the hour!
A speakeasy in Brooklyn Heights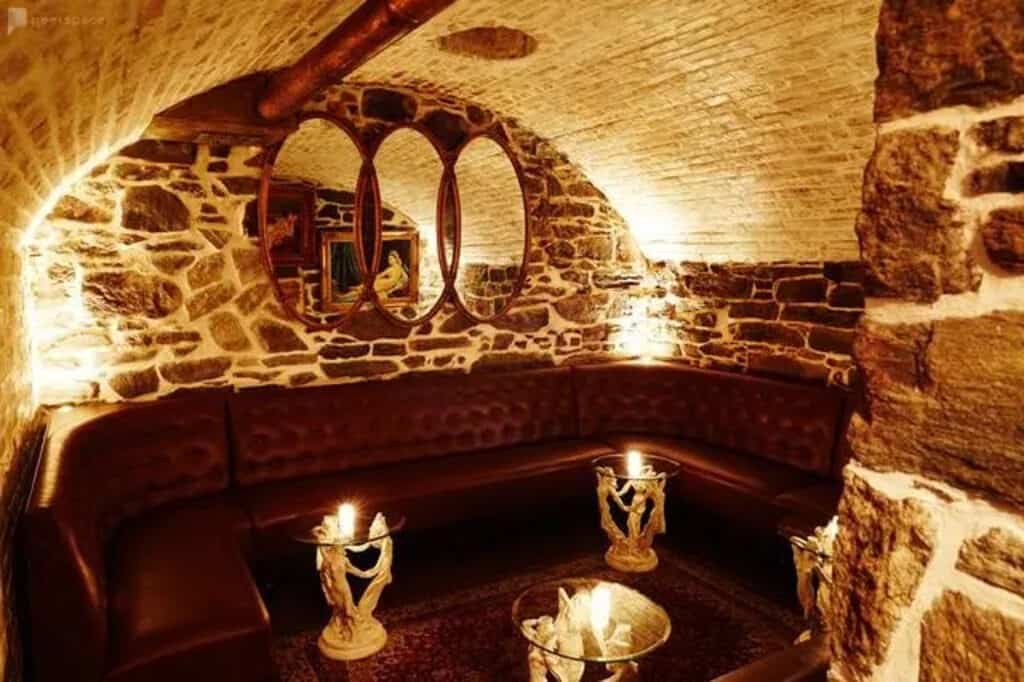 This Speakeasy in Brooklyn Heights is "inspired by Marie Antoinette. Perfect venue for birthday, wedding, engagement parties from 20-65 guests, full bar, food available, daytime or night time (licensed to stay open until 4am). Dj booth, Steinway piano … Staff will be provided by venue". The photographs the host provides reveal it to be an opulent space with a spacious bar and lots of elegant velvet seating. It's cozy and intimate and lots of fun for a Louis XVI-style birthday party. Perhaps you can ask your guests to come in costume?
A Peerspace user who booked his own birthday party here shared the following review: "Cool space with an intimate vibe underneath the restaurant. My private event felt cozy and comfortable. Music was easy to control, and drinks were served promptly. We enjoyed our time there". If you're looking for a thoroughly private space to party the night away, this may be the place for you!
Looking for something literally homier? Then our guide on how and where to rent a house for the day in NYC can help you out!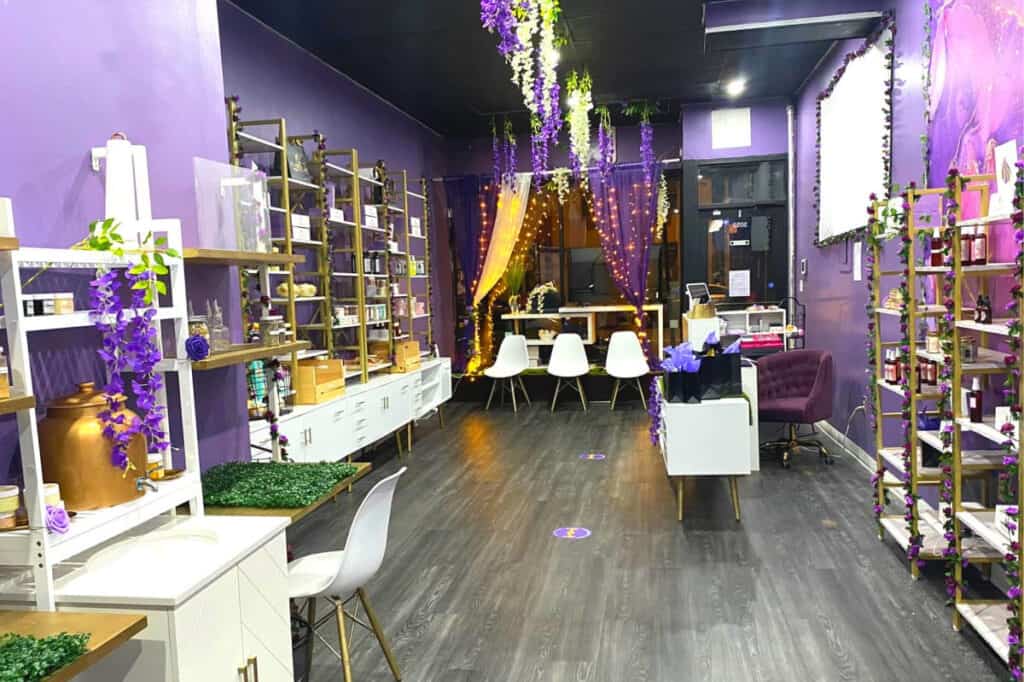 Peerspace is a better option than Airbnb for birthday parties in NYC since you can discover hidden gems. For instance, this luxury boutique in the Bronx is ideal for classy, intimate gatherings! This space is a luxury boutique by day and a stunning event space by night. You can enjoy the color-changing LED lights, Bluetooth speakers, projector, and lounge seating. Plus, since the space is set up for it, you can also book a beauty service or craft event on the site for a more distinct birthday party.
A Peerspace reviewer who hosted a birthday party here shared this review: "Such a cute space!! Very accommodating and amazing customer service! Alpha was quick to answer any questions and to help make the event perfect! Highly recommended!"
Looking for something super unique? Then you have to check out our 10 awesome hidden gems in NYC post!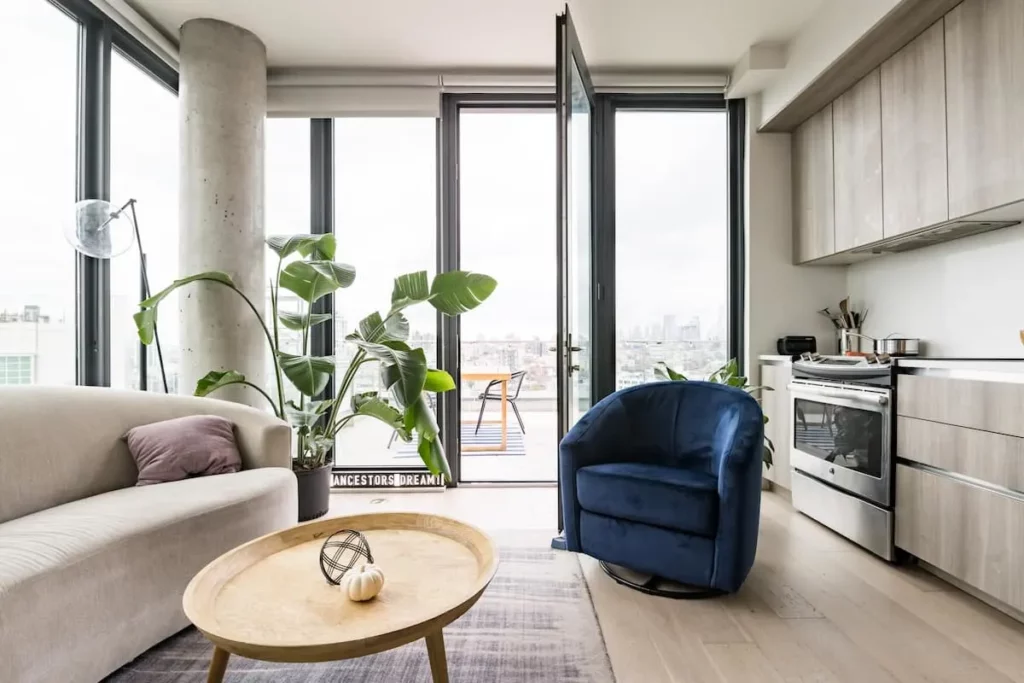 This luxury penthouse in Brookyn's Williamsburg is the perfect alternative as an Airbnb for birthday parties in NYC. First of all, it's a real apartment, so you get access to the living areas, bedrooms, and kitchen. Plus, there is a stunning outdoor balcony that provides Manhattan skyline views! That will surely get everyone in the party spirit!
In the words of a Peerspace reviewer who booked this incredible penthouse: "This spot is amazing, I would recommend for any creative person. Robert was very helpful and if you need anything he'll make sure it gets done. Beautiful view and a review doesn't do justice for how amazing this place is."
What's a party without pictures? And our 11 Instagram picture ideas in New York City show you precisely where to take them!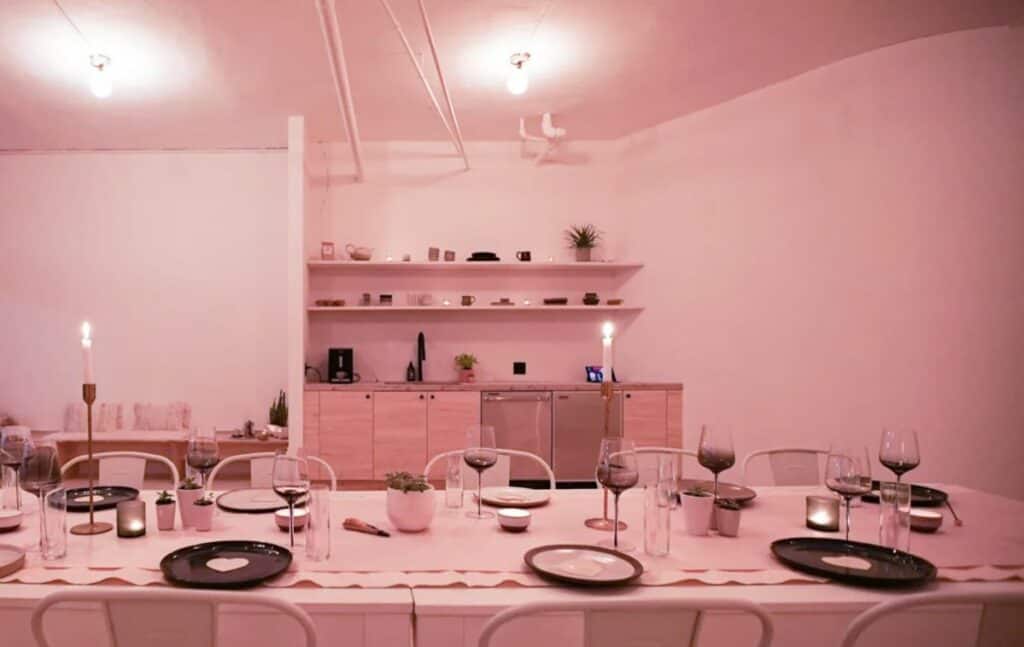 Looking for something a bit more understated and relaxed? Then we have this beautiful, sustainable event space in the Lower East Side for your perusal. It's an ideal venue if you prefer an Airbnb for birthday parties in NYC that have an adult dinner party ambiance. This elegant storefront venue lets in plenty of natural light and also includes tables, chairs, and dining utensils. Use the catering services provided by the host or request the Concierge service to arrange something different.
In the words of a Peerspace reviewer who booked this venue for her own event: "This space was wonderful. It truly was perfect for our sustainable event. The natural light made it feel optimistic, and the hosts were extremely flexible and easy to work with. 10/10 recommend."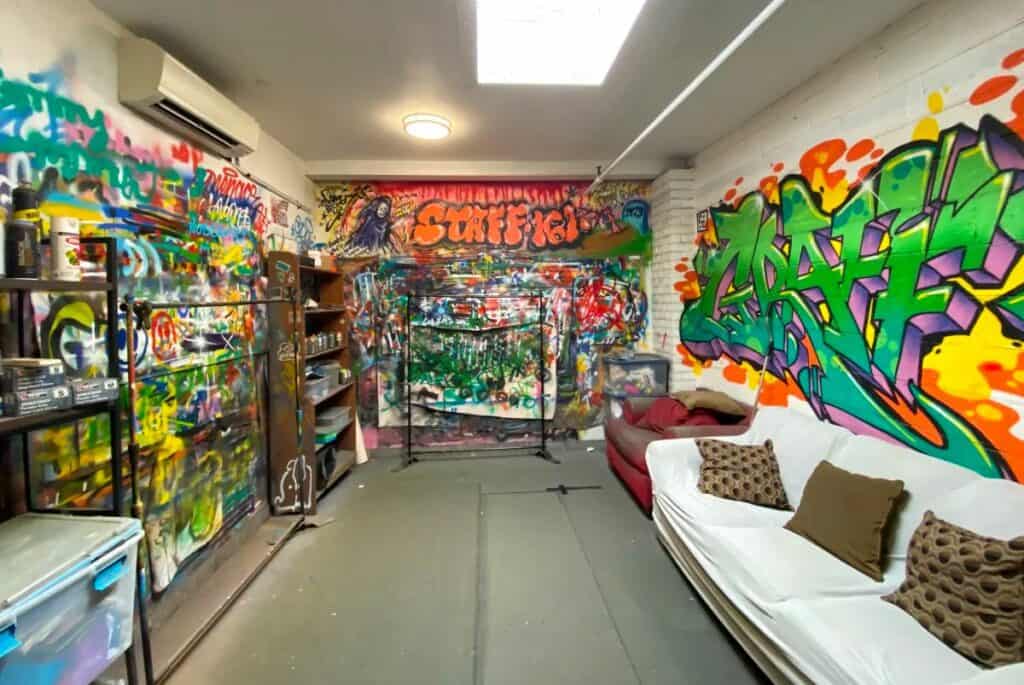 This Brooklyn Graffiti Art Studio in East Williamsburg, Brooklyn is unlike any other venue in NYC. The description says it all: "Explore an artsy background for your event by renting out an authentic graffiti art studio in the heart of Bushwick Brooklyn. The Graff Tours studio is a teaching art studio with a ton of color and graffiti around its walls. It is perfect for an artsy photoshoot or a small creative party".
There are also speakers and Wi-Fi for your use, so see if you can play music from your device during your party. Since Peerspace has access to all the coolest venues, it really is the best way to find an Airbnb for birthday parties in NYC. And the photographs you take at the party will have completely unique backgrounds!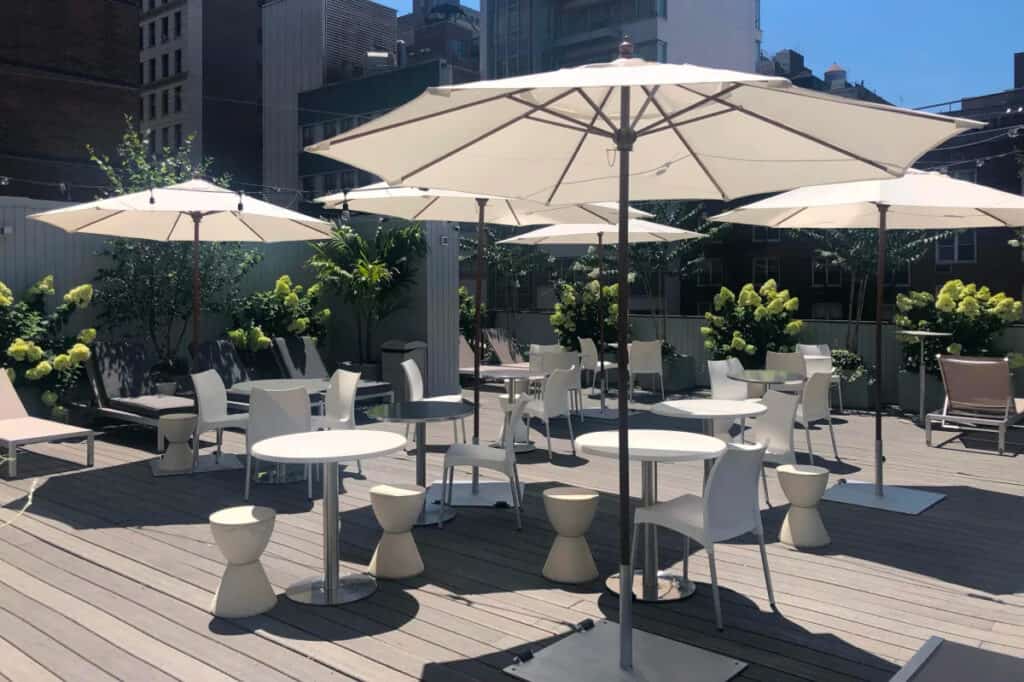 Prefer the idea of Airbnb for birthday parties in NYC that let you and your guests enjoy some fresh air? Then look no further than this centrally-located sunny and private rooftop sundeck! This beautiful Union Square event space is 3,500 square feet of private rooftop garden that will add something special to your party. The tables, chairs, umbrellas, and loungers allow you and your guests to relax as you mingle. You can also add on the host's chic indoor space if you like!
A couple who booked their engagement party shared the following Peerspace review: "What an absolute hidden gem! My Fiancé and I spent a lot of time researching where we should have our engagement party for ~40 people and as soon as we saw this space we knew it was perfect! The space is really beautiful and well kept and comes equipped with tables, chairs, umbrellas and string lights! Irina was very easy to work with when coordinating timing with our bartender and catering delivery. Our friends couldn't believe we found this space right in the heart of union square, would recommend to anyone."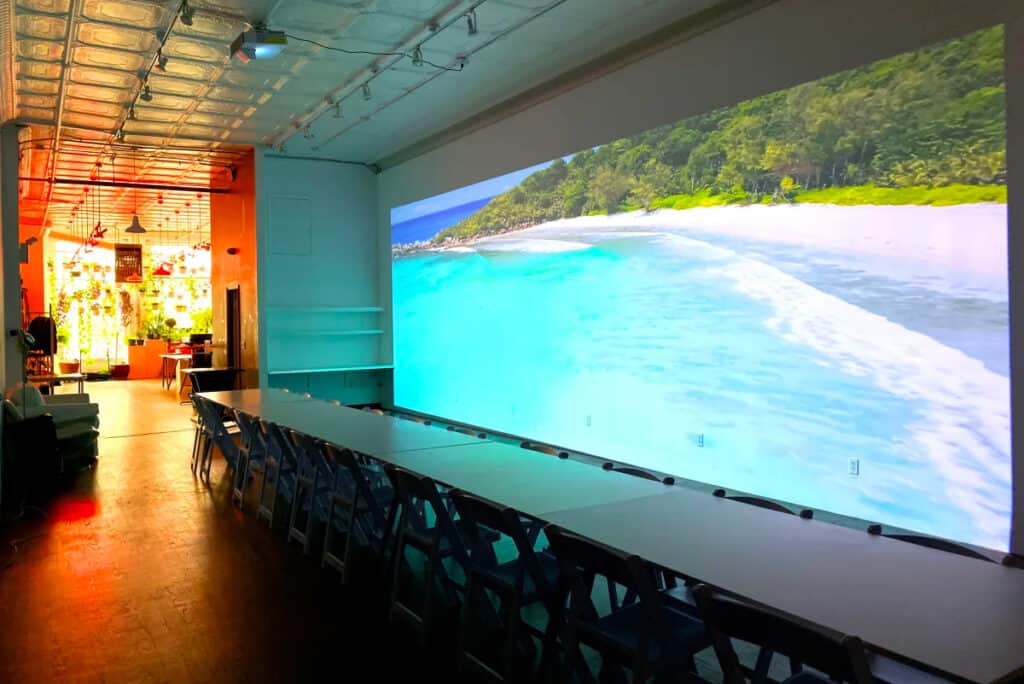 We love the idea of hosting a birthday party at this one-of-a-kind TriBeCa loft has rustic brick walls, two immersive projection screens, a kitchenette, and beautiful lighting options. It has space for 75 guests and can offer you catering recommendations and more. This is a great option for birthday revelers of any age, but especially those with an artistic streak.
Peerspace users also love this amazing space and super helpful host. Here's what one reviewer shared after hosting a party here: "Amazing love every single bit of it can't ask for more! Totally made my dream event come true for my wife's 30th birthday event. Definitely would recommend any other event I will have in the near future!!! Every little detail explained was on the tee and to the fullest of his ability to make everything work in order to have a smile on my wife's face so appreciate the communication and service that was provided."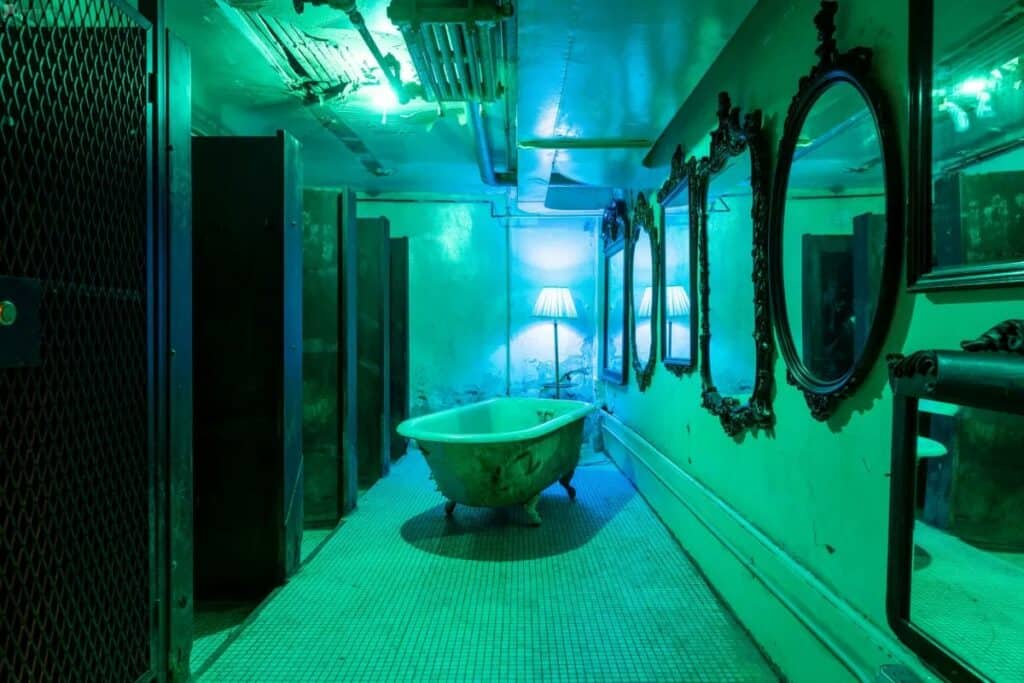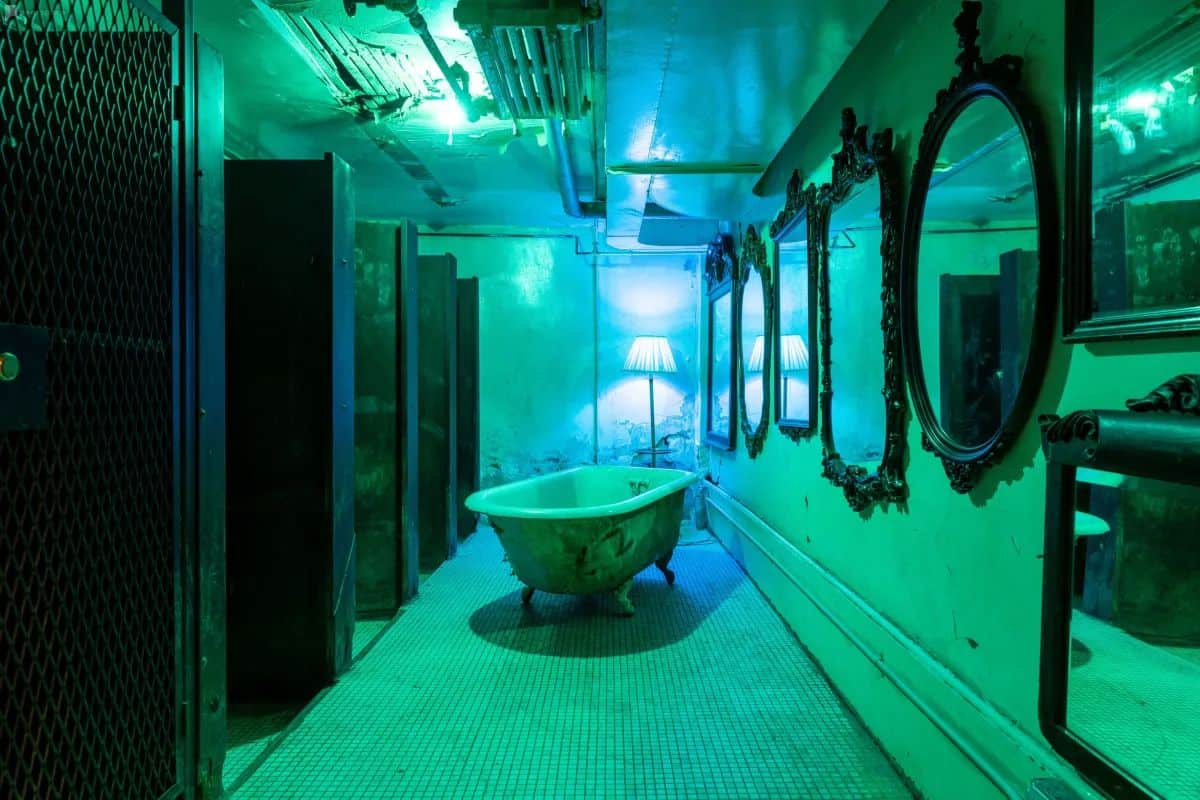 This truly is a venue like no other, available to rent by the hour on Peerspace. The Raw Historic Surreal Locker Room in Bushwick, Brooklyn is described as follows: "The locker room is a 1030 square foot historic set of 8 rooms available for film shoots, photoshoots, arts rehearsals, and parties. The rooms, located beneath a church, were abandoned in the 1970s. From October 2018 through April 2019, the space was renovated and is now available for your use. Thus, the look of the space is raw and industrial. Most of the floors are concrete … The front door has a speakeasy-style password window, which can be a fun set piece for certain shoots and events. The space lets in very little daylight. The various thematic rooms include a Shower Room, a Shrine Room, the Shutters Room, a Waiting Room, a Hallway, a Vestibule, The Mannequin Room, and The Vine Room."
Since it's underground and has a password window, you can really build a theme party here for your birthday! Plus, the hosts also include heating and A/C, so no matter the temperature outside, you'll be comfortable within. Check out the photographs on Peerspace because it is impossible to describe how unique this venue is – it would make an amazingly strange venue for a birthday party!
Check out our picks for the best party rental options in NYC!
Peerspace is the Airbnb for birthday parties in NYC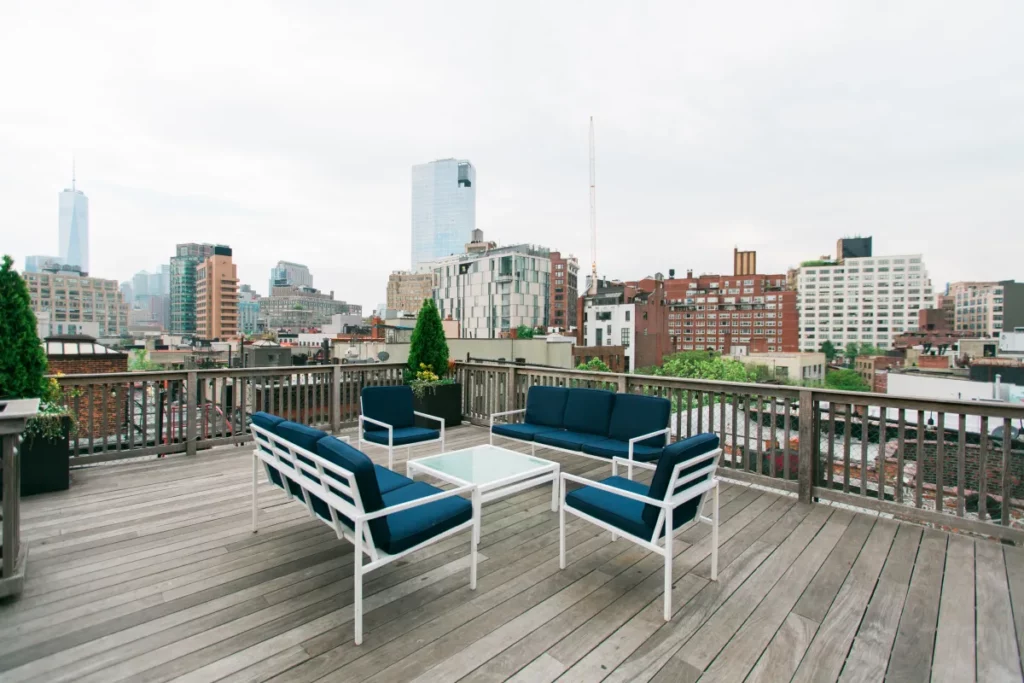 Whether you're looking for something regal or quirky, or anything in between, there's a Peerspace to match! There are thousands of stunning spaces available in NYC that you can book by the hour and call your own for the day.
And remember, the Concierge service is always at hand to help you maximize your booking with extras. Check us out and see what we have available near you!