Need to rent a pool in New York City this summer? We can lend you a helping hand.
With summertime fast approaching, a pool can provide an amazing spot to celebrate a special occasion, or shoot photo and video productions with aquatic style. Keep reading to learn how easy it is to rent a pool near New York City this summer with Peerspace.
Why rent a pool in New York City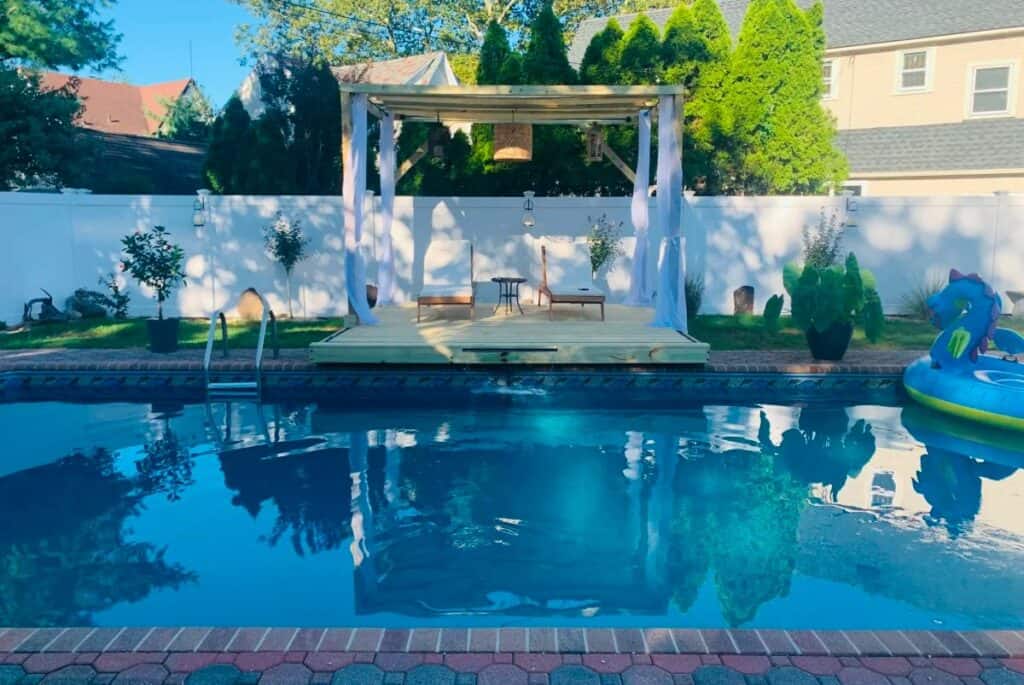 Pools make amazing venues for summer birthday parties, barbeques, or other get-togethers. You can dive in and splash around together, or just lounge by the water and enjoy the sunshine. Pools provide a fun and relaxing space for good times with your friends and family.
On the other hand, pools can also be ridiculously photogenic, making them fantastic spots for photo or video shoots. Maybe you'd like to shoot Instagram pics of your new swimsuit or film a music video with cool blue water in the background. A luxurious private pool can set a beautiful scene for a summery production.
Any reason is a great reason to rent a pool! Here's how you can find an awesome pool in New York with minimal time and effort.
Where to rent a pool near New York City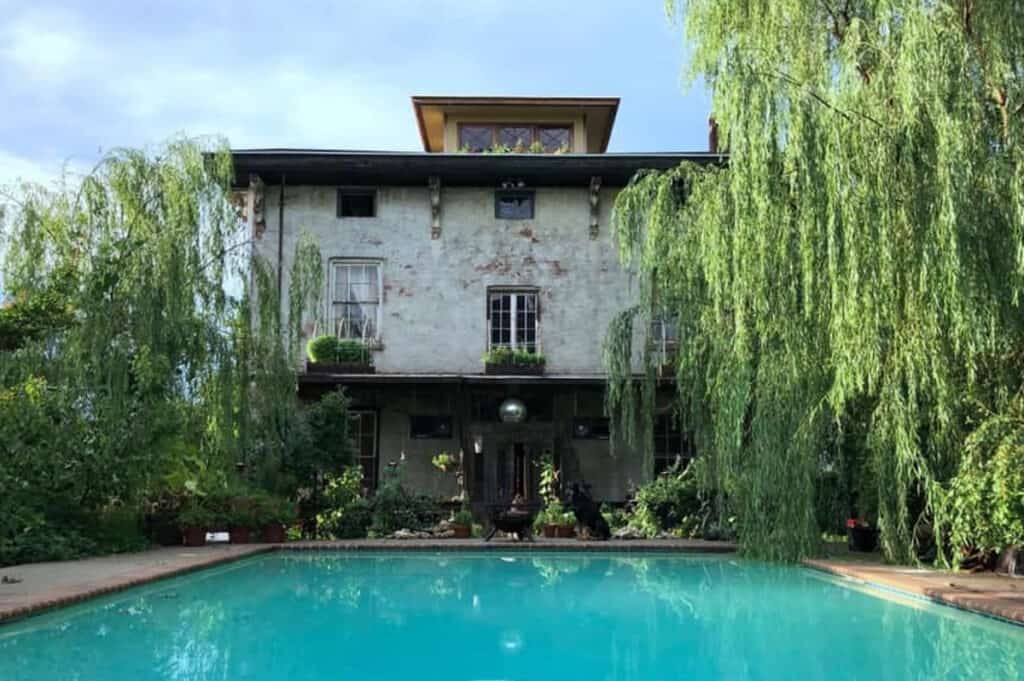 If you live in NYC, you're lucky to find an apartment with a balcony, much less a space with a private pool. But don't worry. It's easy to find and rent pools near New York with Peerspace.
What's Peerspace, you ask? Oh, just the largest online venue marketplace in the world. You can find tons of unique venues in NYC and neighboring areas, then rent them by the hour for as long as you need them. And yes, plenty of them have pools. Here's how you can use Peerspace to find pools for rent near New York City. 
How to rent a pool in New York with Peerspace
Peerspace makes it easy to find pools that are perfect for your needs. First, just tell Peerspace what kind of event you're planning – like a birthday party, photoshoot, or company retreat. Then, pick your metro of choice. In this case, New York, New York.
You can also add the date of your event, but that's optional. It's totally cool if you're still figuring out dates and times.
To narrow your search results down to only venues with pools, head to "more filters", "outdoor spaces", and then select "pool". Now, your results should contain venues with pool access near NYC.
To narrow down your results even further, you can filter the pools based on, price, number of attendees, style, and other amenities. And if you're using the desktop site, you can see where each pool is located on the map. Now all you have to do is browse until you find a pool that speaks to you.
See, we told you it was easy!
What kind of pools can you rent near New York City on Peerspace?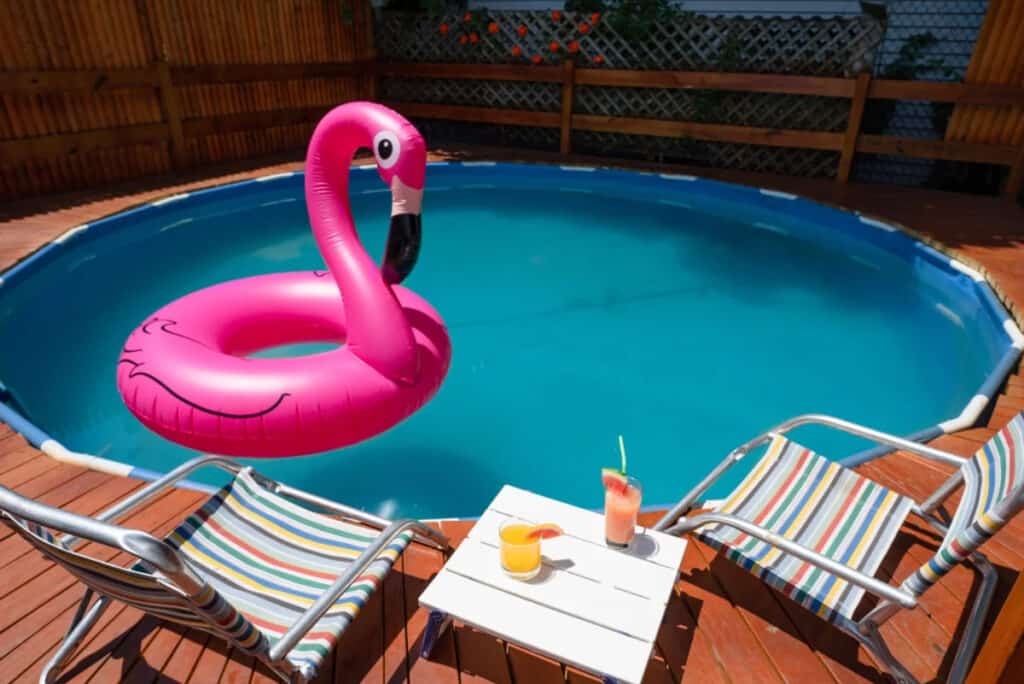 You can find a pool that suits just about any occasion with ease on Peerspace. Here's a taste of some of the pools near NYC available to rent right now.
Pools for parties
For those looking to throw an outdoor pool party, check out this spacious event venue (pictured above) in the Bronx. There is 1,100 square feet of outdoor space where you can gather with friends and family. On one end of the sprawling green lawn, you'll find a paved patio perfect for relaxing conversations. On the other end, you'll find an adorable above-ground pool with decking where you can splash around and play.
The patio is close enough to keep an eye on kids playing in the pool, but far enough away to enjoy laid-back conversations without loud interruptions. There's also a ton of outdoor furniture that you can rearrange to create the exact vibe you're looking for.
Pools for photo and video shoots
If you're looking for a unique pool to make a photoshoot or music video shine, this historic landmark villa could be exactly what you're looking for.
Originally built in 1850, the home is one of the last surviving houses of "Captain's Row" on Staten Island. It's home to a sparkling saltwater pool that looks incredible on camera. With the beautiful historic home in the background, this pool is an amazing location for editorial photoshoots or fashion photography. Just ask Vogue, who had photoshoots at the home in the past.
Pools for spa days
Want a venue where you can host an event that's a little more unique than a standard pool party? Consider this luxurious spa complex in Brooklyn, NY.
For starters, the spa is huge. There are over 10,000 square feet of space where you can host up to 150 guests. You and your guests can unwind in the bubbling jacuzzis, then take a dip in the refreshing cold plunge pools to get your blood pumping. There are plenty of other relaxing and rejuvenating amenities here, like saunas, steam rooms, and a bar.
Grab your drink of choice, then head downstairs to enjoy the water with your guests. It's a unique venue ideal for company retreats, spa days, or other luxurious and relaxing events.
More amazing New York area pools
Still want to see more options? Here are a few more awesome Peerspace pools near the New York City area:
Rent a pool near New York City: conclusion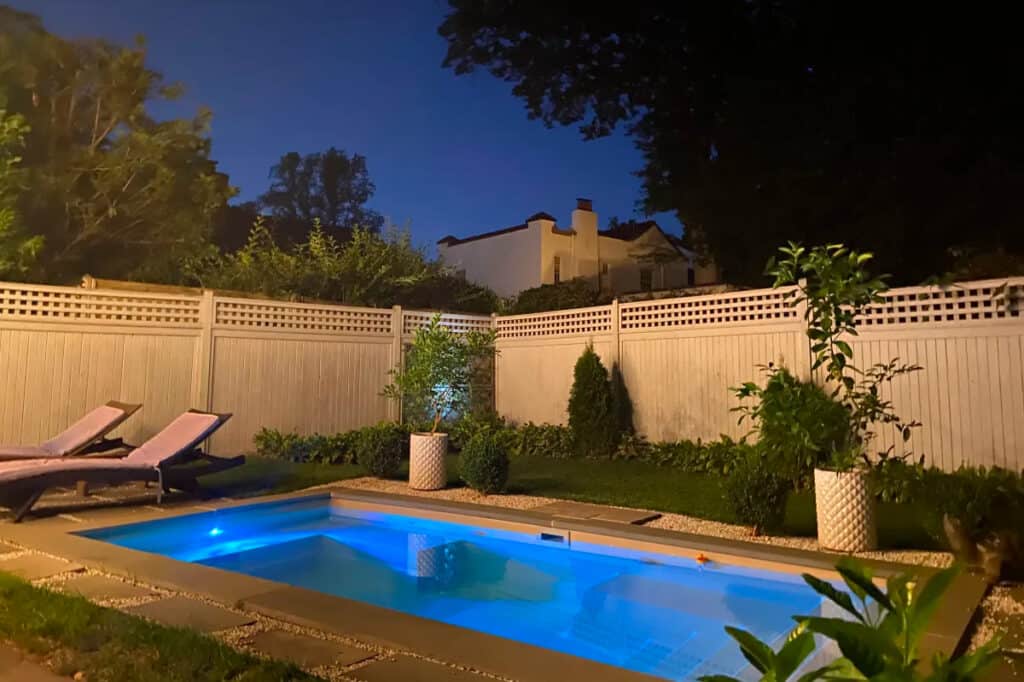 We hope this has given you an idea of how easy it is to rent a pool near New York City with Peerspace!
One more thing – if you need anything for your poolside event, like catering, extra tables and chairs, A/V equipment, or other amenities, the Peerspace Concierge service can help you out. 
Just contact them beforehand, and they work with you to deliver whatever you need to your pool before your event kicks off. It's like having your own personal event coordinator!