A quinceañera is a once-in-a-lifetime event — and you should go all out for such a special occasion! Check out these fabulous quinceañera decoration ideas that will ensure the party is filled with as much fun, beauty, and variety as possible!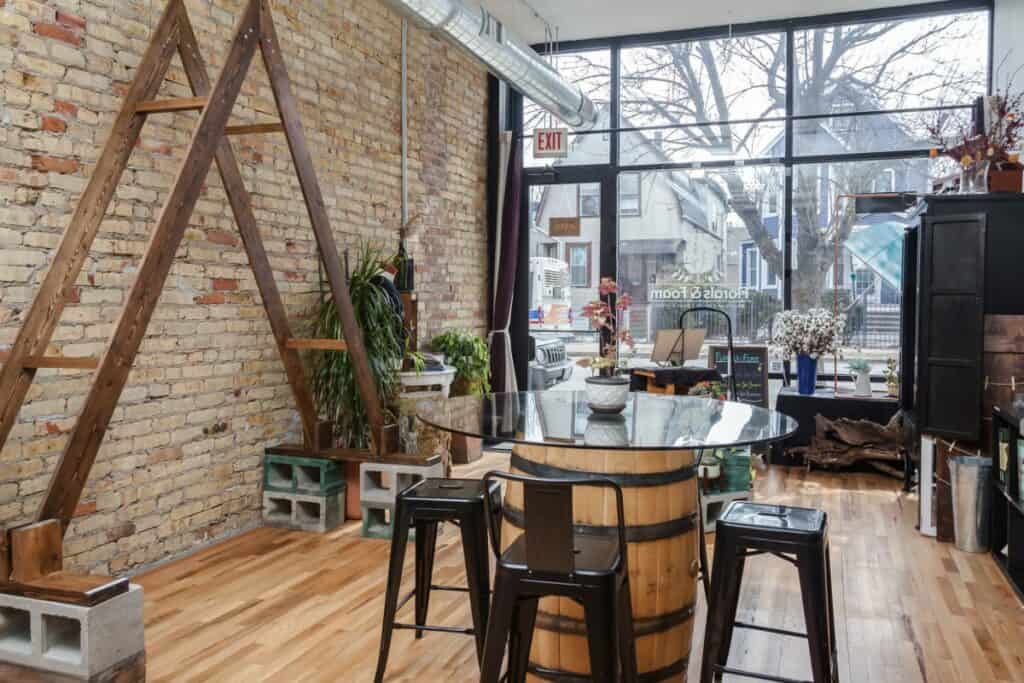 Flowers can add so much beauty to a space! Decorating a venue with flowers fills the room with color and adds an air of serenity that's hard to match otherwise. On Peerspace, you can even find venues that come with plenty of beautiful flowers so you don't have to bring your own. For instance, this adorable, boutique flower shop in Chicago!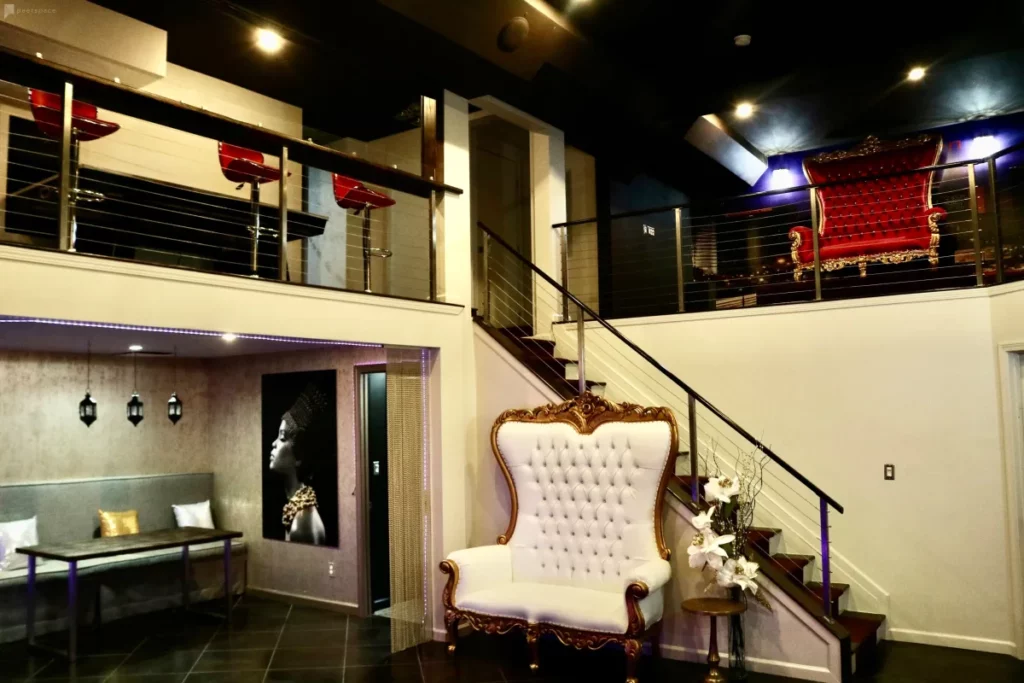 Tonight's your night — and you deserve to be treated like a queen! A fancy throne is just what you need for such an occasion. Consider renting a gorgeous space, like this one on Peerspace, that comes with more than half a dozen thrones, plenty of space to dance, a theater, and a lounge area.
3. Adorable piñata boxes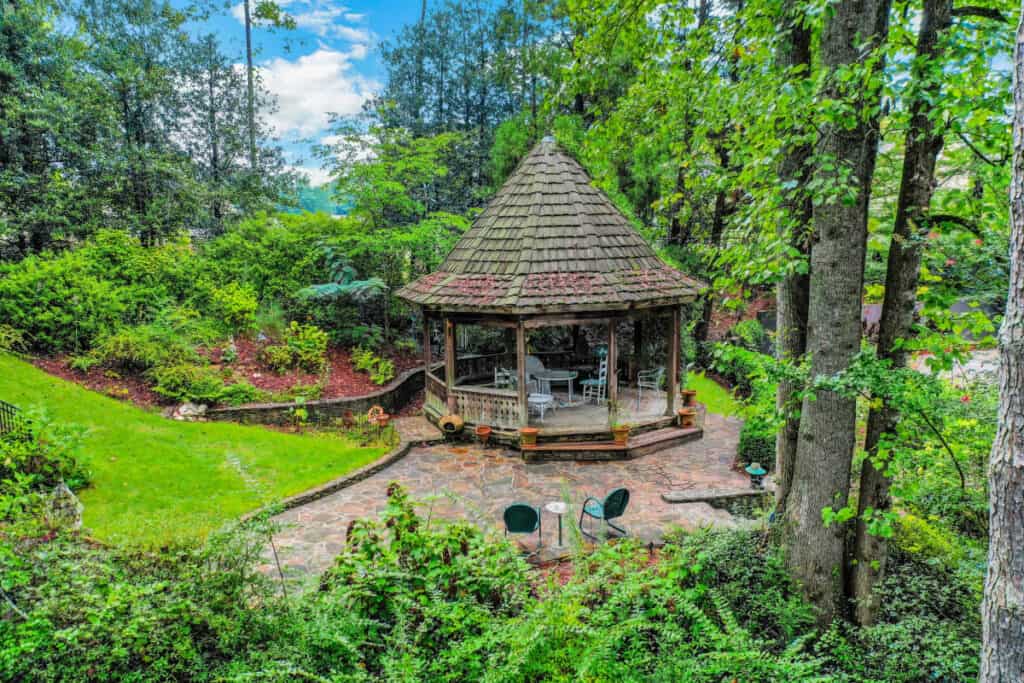 Looking for quinceañera decoration ideas that will make great centerpieces? How about adorning each table with a piñata box! Decorate each box with crepe paper and stuff it with confetti and goodies for each of the guests at the table.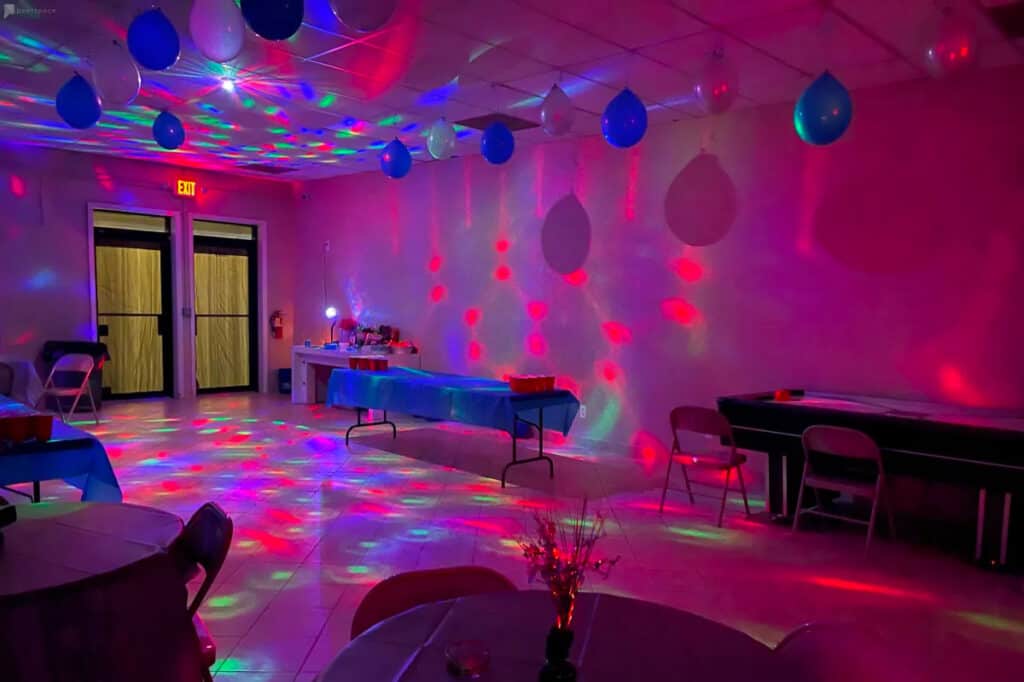 Decorate your quinceañera as if the fair was coming to town! Include decor like popcorn machines, cotton candy machines, snow cone machines, and hotdog steamers and rollers. When you rent your quinceañera space on Peerspace — you might even be able to find a venue, like this one, that offers all these items as add-ons.
However, if the Peerspace venue you find doesn't have great fair-themed add-ons, the Peerspace Concierge service is happy to help you find them and deliver them straight to the venue!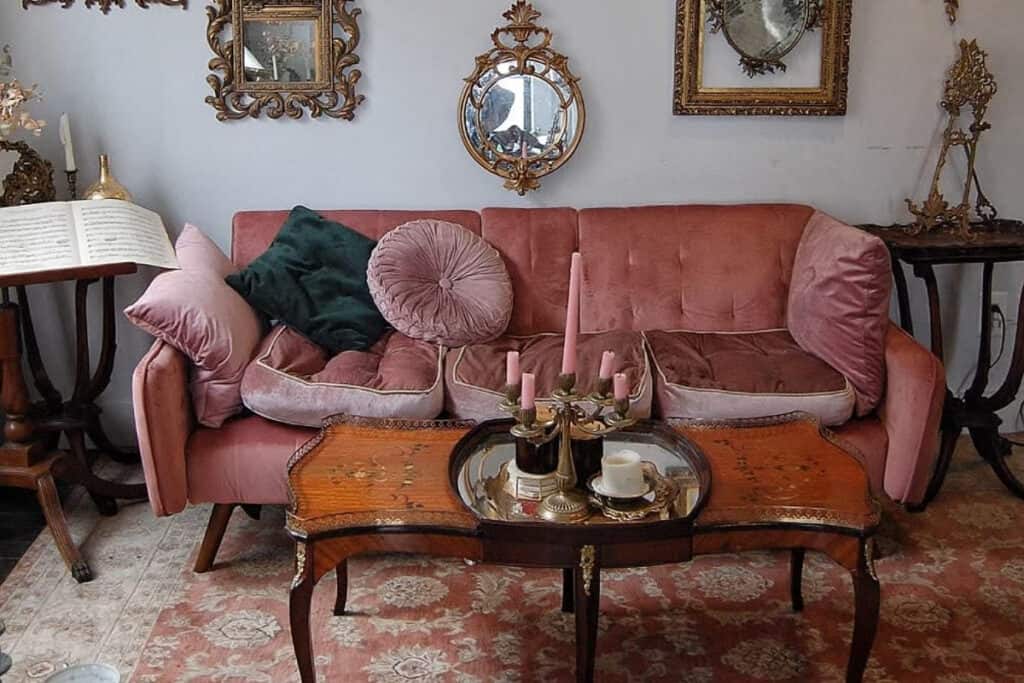 Frames and mirrors not only make gorgeous decorations for your quinceañera, but they are also amazing photography props to use during the event! This Peerspace venue in NYC comes with restored baroque frames, mirrors, and furniture from various European countries that will serve as wonderful decorations for your event. We love that this collection is a work in progress and will only be added to and never detracted from.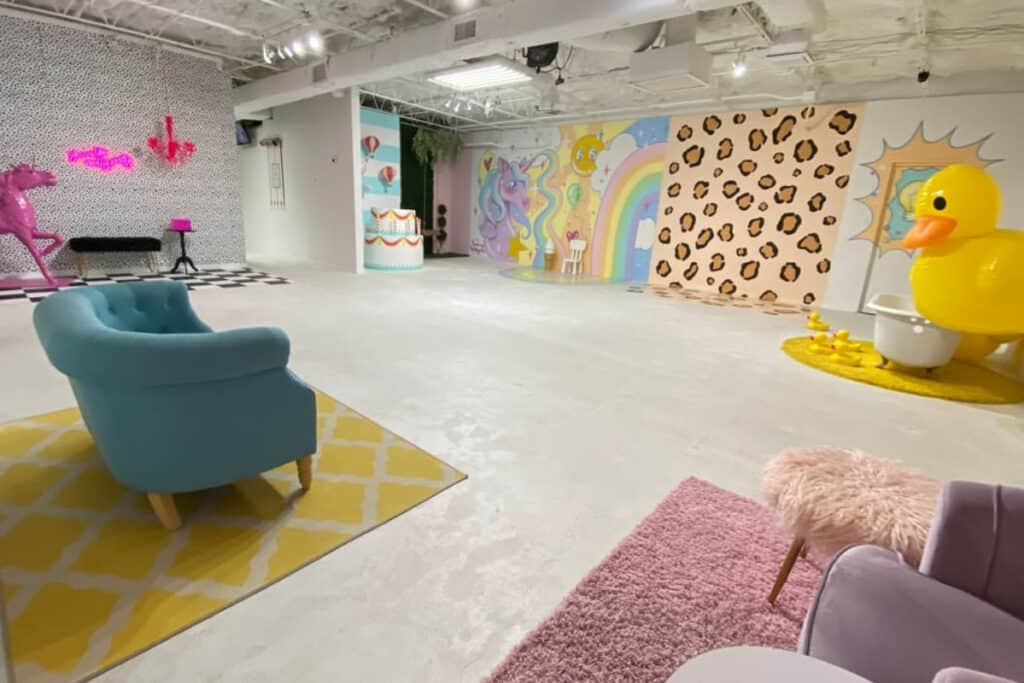 Looking for more photography-oriented decoration ideas for a quinceañera? Consider renting a space that comes with amazing photo backdrops. For example, this Orlando space comes with 20+ creative walls/installations. Each area is sure to immerse guests in color and joy!
7. Yummy, edible decorations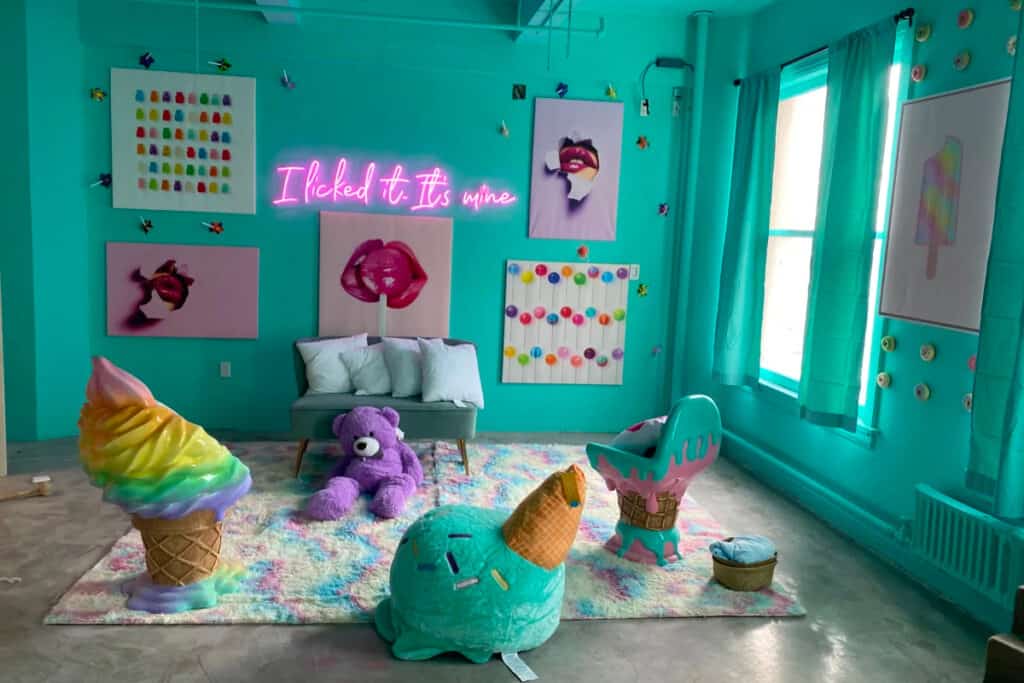 Decorations so amazing, you could just eat them up — literally! Consider having edible quinceañera decoration ideas at your party. You can decorate the walls with candy canes, feature a donut stand display, and even include cookie "flower" arrangements on each table.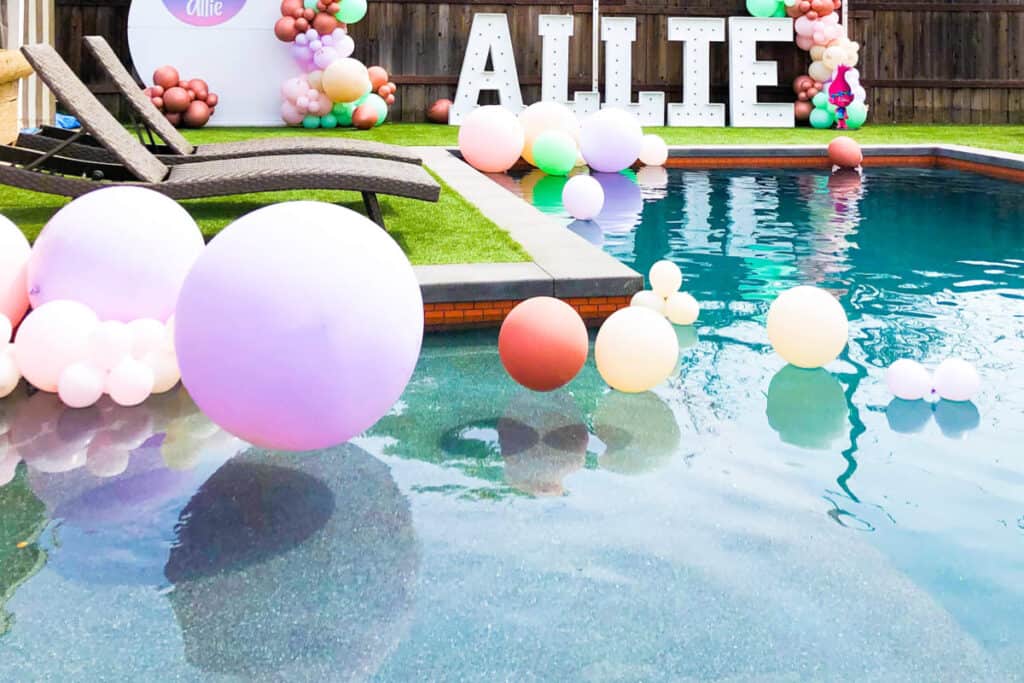 It's time for a quinceañera pool party! Decorate your event with the best pool accessories like floating pool toys, fun pool noodles, and inflatable games! On Peerspace, you can find a variety of pool spaces throughout the country perfect for the occasion. For example, why not rent this Los Angeles venue that comes with a heated pool, jacuzzi, and plenty of pool decorations!
9. Adorable sashes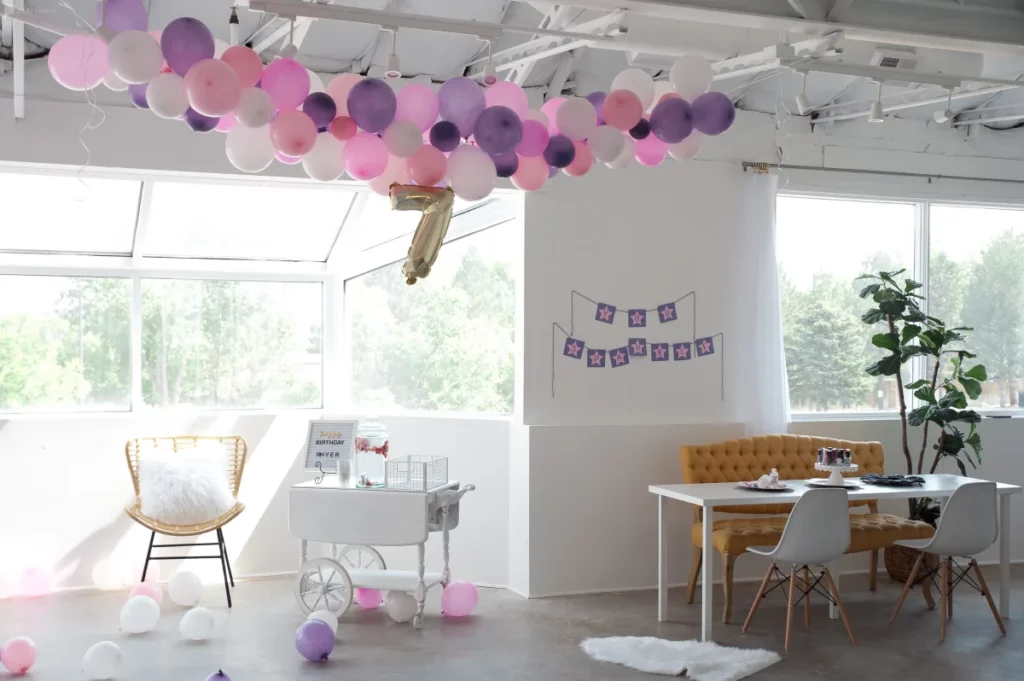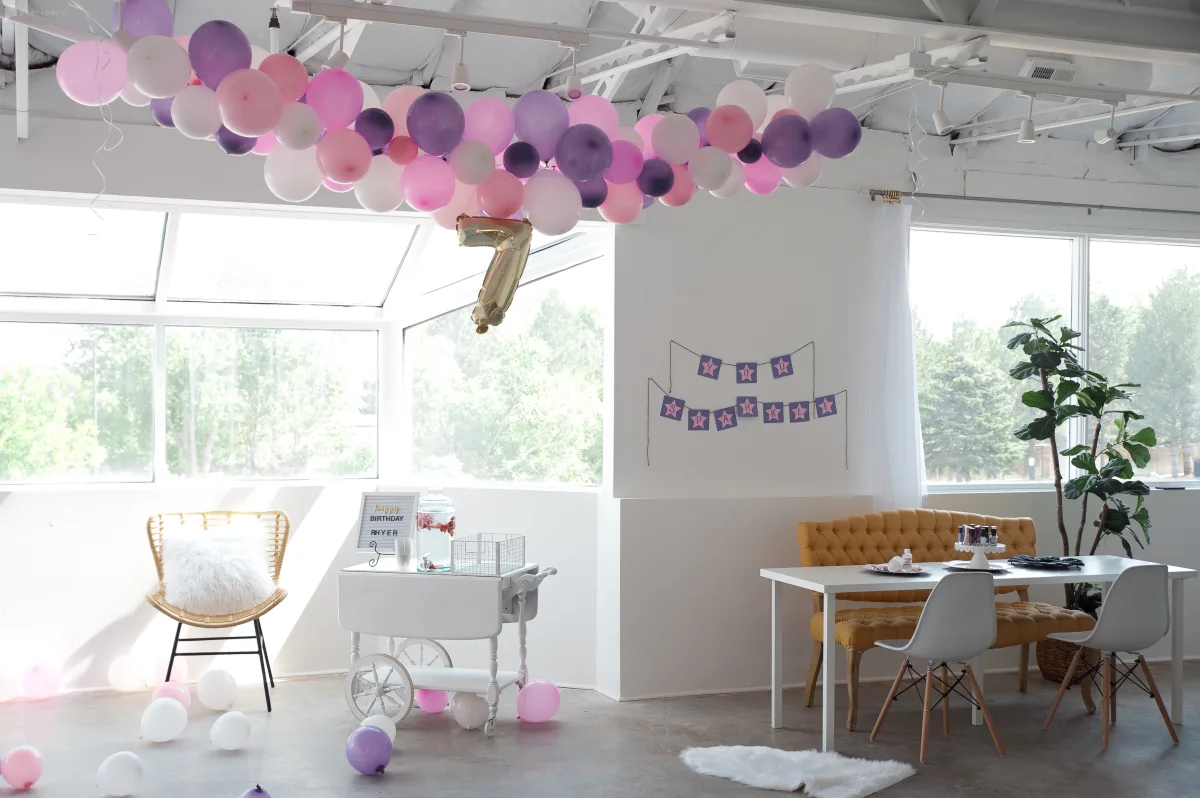 Today's your special day — and people should know it! An adorable "Miss 15" sash would be a perfect decoration to wear on your big day. You could even consider making "Miss 15's Besties" sashes for your closest friends to wear as "VIPs" at your party.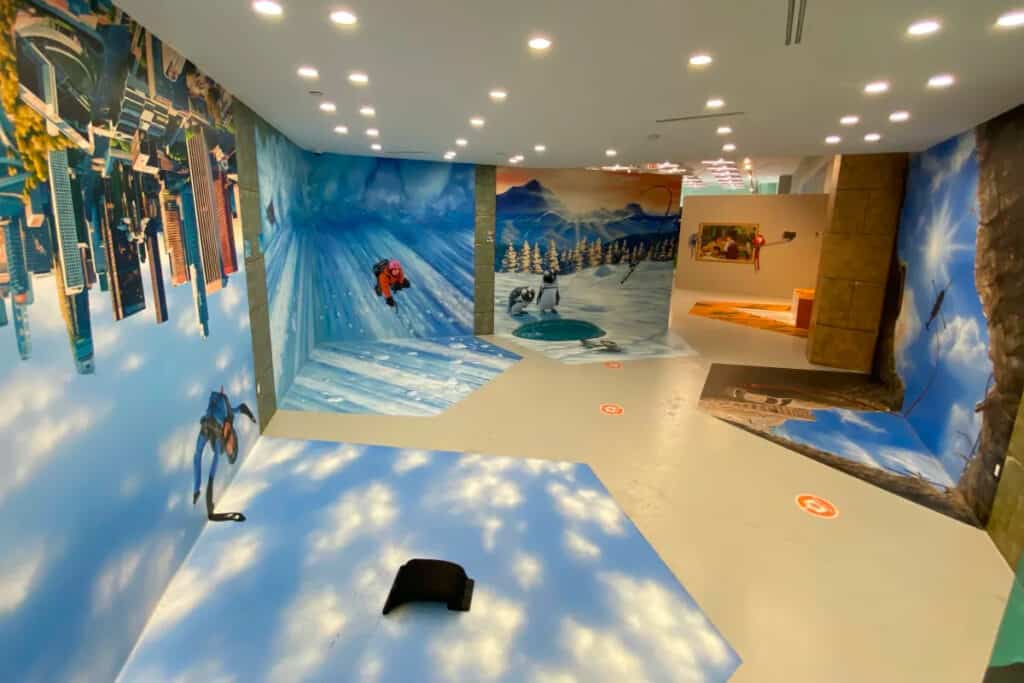 If you are in search of unique quinceañera decoration ideas, consider renting a venue with incredible artwork! This 8,000-square-foot exhibit in Santa Monica, California with gorgeous hand-painted murals throughout. These jaw-dropping 3D murals are made to look like you are hanging off a skyscraper, surfing the Pacific waves, getting eaten by a shark, and putting you in other fun situations!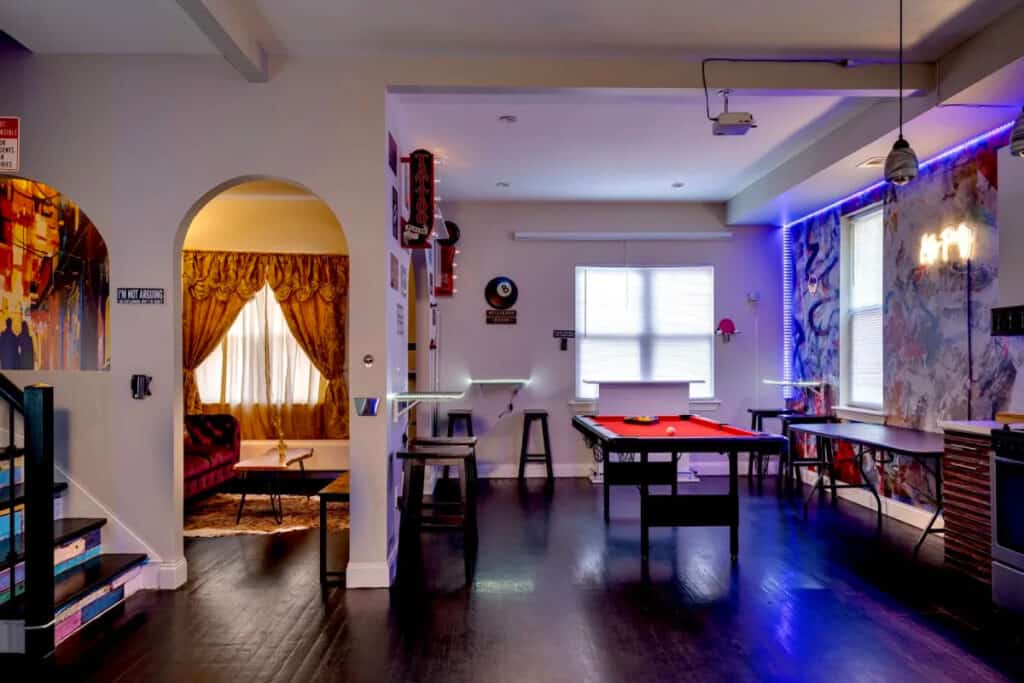 Don't rent out an undecorated space for your quinceañera, when you can rent out a fully equipped venue on Peerspace that's chock-full of all your favorite entertainment and decor! For example, this NYC venue offers you the opportunity to add on an array of fun-filled rooms. Choose a game room with over 1,000 retro and modern video games, the fun zone with board games, card games, and tabletop games. There's even a vintage room with a vinyl record player and Ms. Pac Man arcade!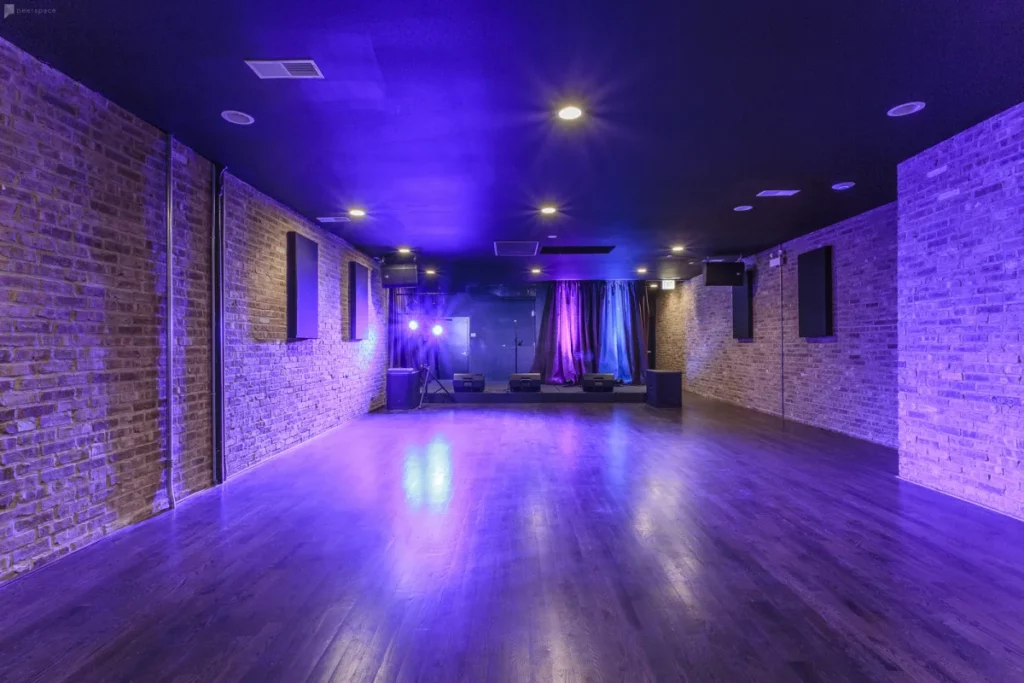 Take center stage at your quinceañera with a venue that offers a decorative stage! Check out this Chicago-based Peerspace venue, for example. It comes with 1,500 square feet of space to dance, party, and celebrate. On stage, you'll be in the limelight with amazing sound and lighting equipment to keep all eyes on you!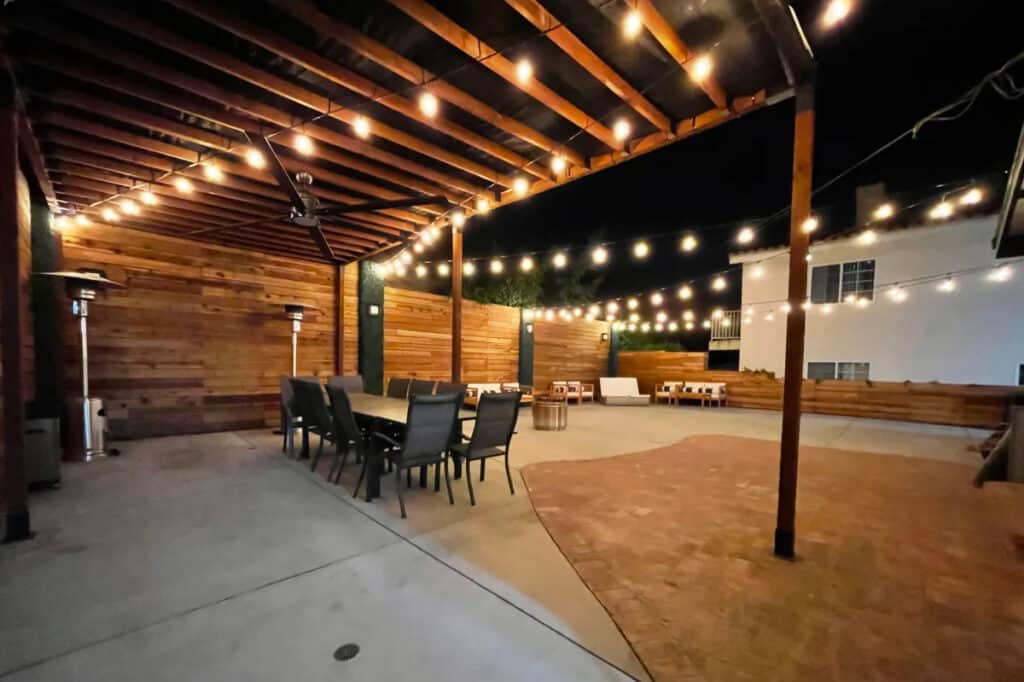 Don't let the party stop just because the sun's gone down! Decorate your quinceañera space with beautiful nighttime lighting so you can continue to make memories late into the night! On Peerspace, you'll find an array of venues that offer beautiful string lighting and fairy lighting to light up your quinceañera. Many spaces, like this one, also offer fire pits to keep warm if it gets a little chilly when the sun goes down.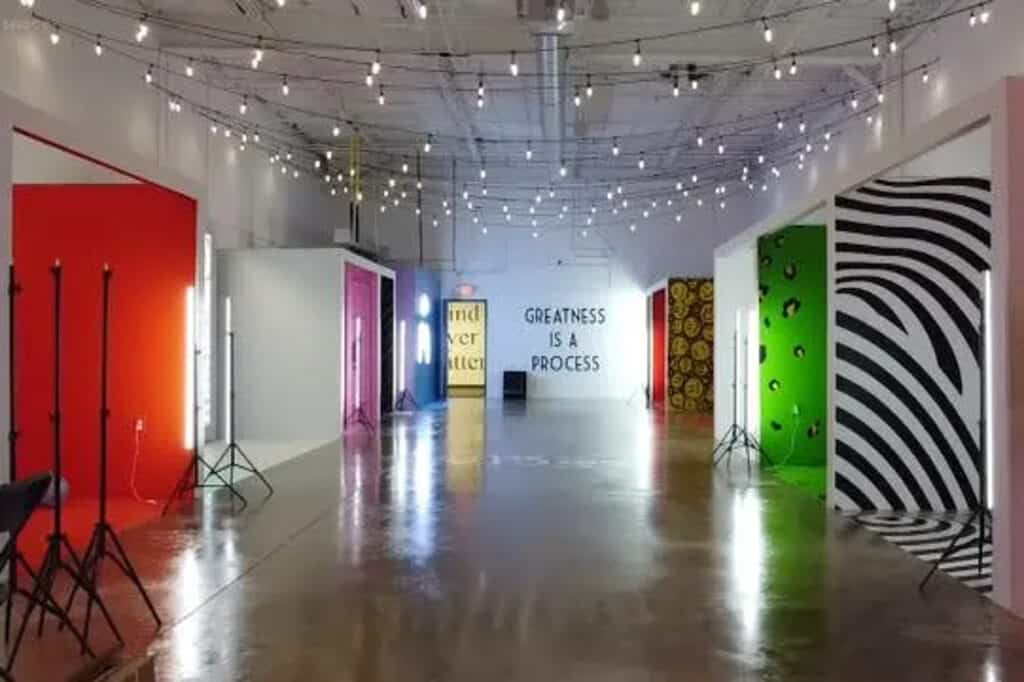 Photo booths are a great way to take some amazing quinceañera photos to show off at your party! Head to a Peerspace photobooth space like this one in Eastlake, Ohio, and snap as many pics as you like. This interactive studio offers over 20 booths with themes like optical illusions, graffiti, and amazing props, like a couch designed to look like lips and a throne.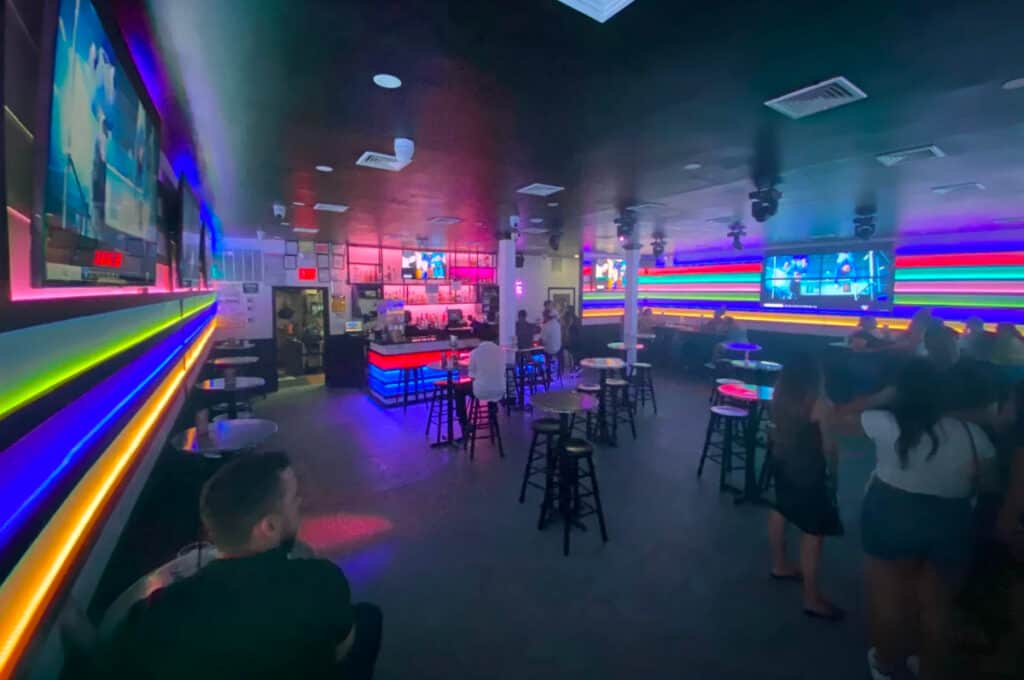 Looking to add some Latin flair to your quinceañera? Just rent a Peerspace like this one that comes with a beautiful and diverse blend of Latin-inspired decorations! We love the Cuban and Mexican elements in this space as well as the vivid artwork and lighting. This colorful Latin-inspired space is absolutely perfect for a quinceañera!