As Father's Day approaches, make sure you have a great plan for a day he will always remember. Using these Father's Day decoration ideas can help make this Father's Day extra special! These incredible ideas and sensational venues come courtesy of Peerspace, the largest online marketplace for hourly venue rentals. Let's get started!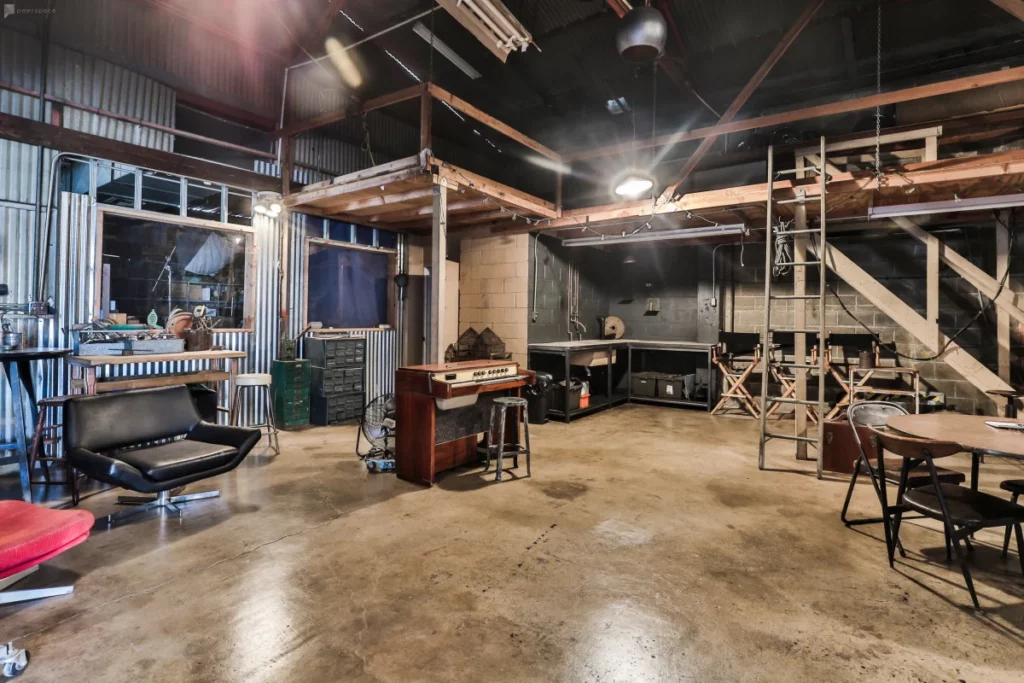 If dad is a "doer", let him create his own decor for Father's Day! Give him a blank canvas to create whatever he wants to. Garage too small? Bring his project to a space like this one! This 5,800 square foot space comes with two roll-up doors to bring in all the necessary supplies, plenty of outlets, and fun vintage industrial elements to keep dad inspired while making his creations!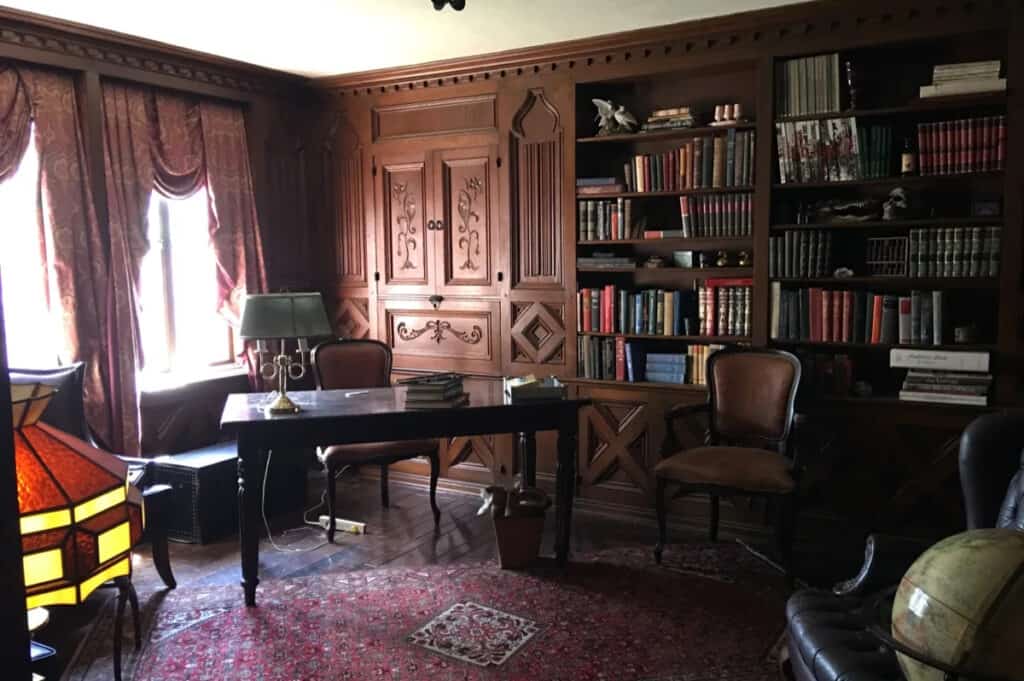 If your dad's ideal day is sitting in peace with a good book, then turn his favorite pastime into some amazing Father's Day decoration ideas! For example, what about hosting his Father's Day party in this gorgeous wood-paneled library? It comes with amazing decorations like bound books, potions, and antiquities from around the world that line the shelves and a magnifying glass collection flanked by a set of wingback chairs!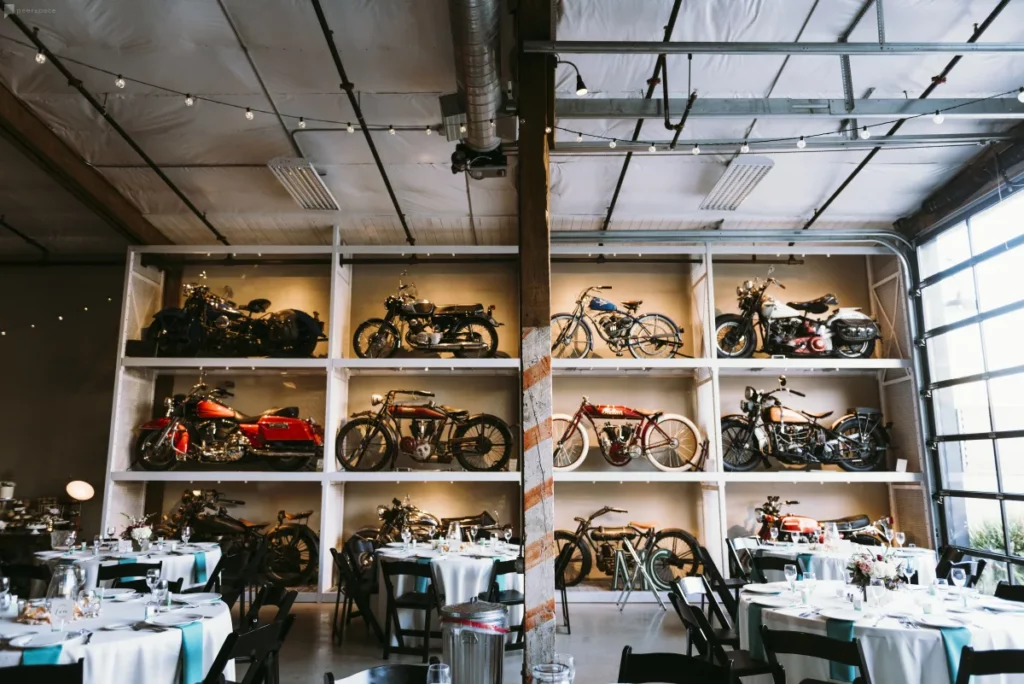 Think out of the box with your Father's Day decoration ideas! If your dad loves all things motorized, decorate with his favorite cars, motorcycles, and machines. This Peerspace venue offers a fantastic example of how amazing a space decorated with all-things-motorized can look like. The 5000-square-foot venue comes with a gorgeous antique motorcycle gallery wall that is sure to blow dad away!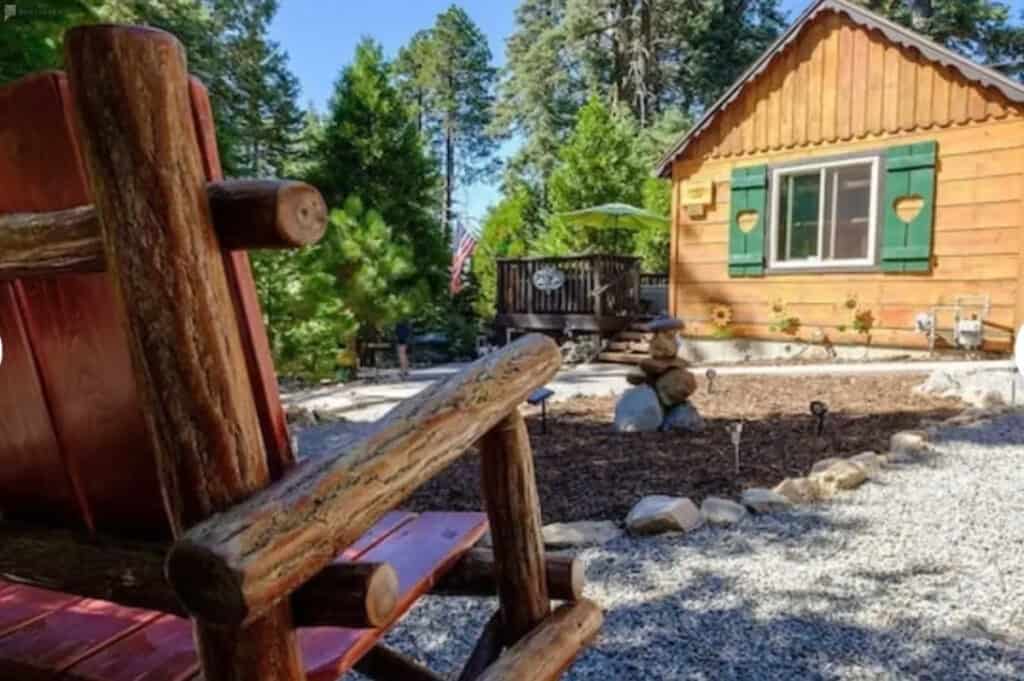 Does your dad love being out in nature? Then let nature do the decorating for you! Rent an amazing venue for Father's Day that's surrounded by natural beauty, like this adorable vintage cabin in Running Springs, CA. The space offers plenty of beautiful outdoor space to enjoy the large pine trees, lush grass, and beautiful blue skies — all from the comfort of an Adirondack chair!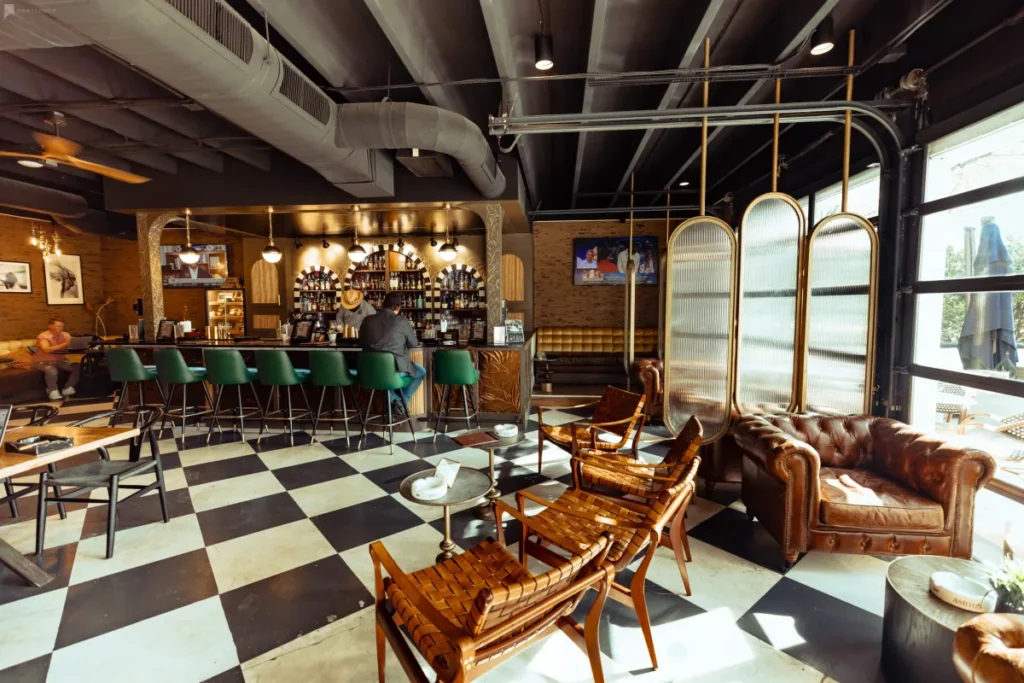 A bottle of whiskey, a fine cigar, and plenty of classy, vintage decorations. This sounds like a perfect place to celebrate Father's Day! This whiskey and cigar bar in Charlotte, North Carolina would be an absolute dream for a Father's Day event. Plus no need to do any sort of decorating yourself, this space's earthy tones and vintage decor are totally on point without having to change a thing.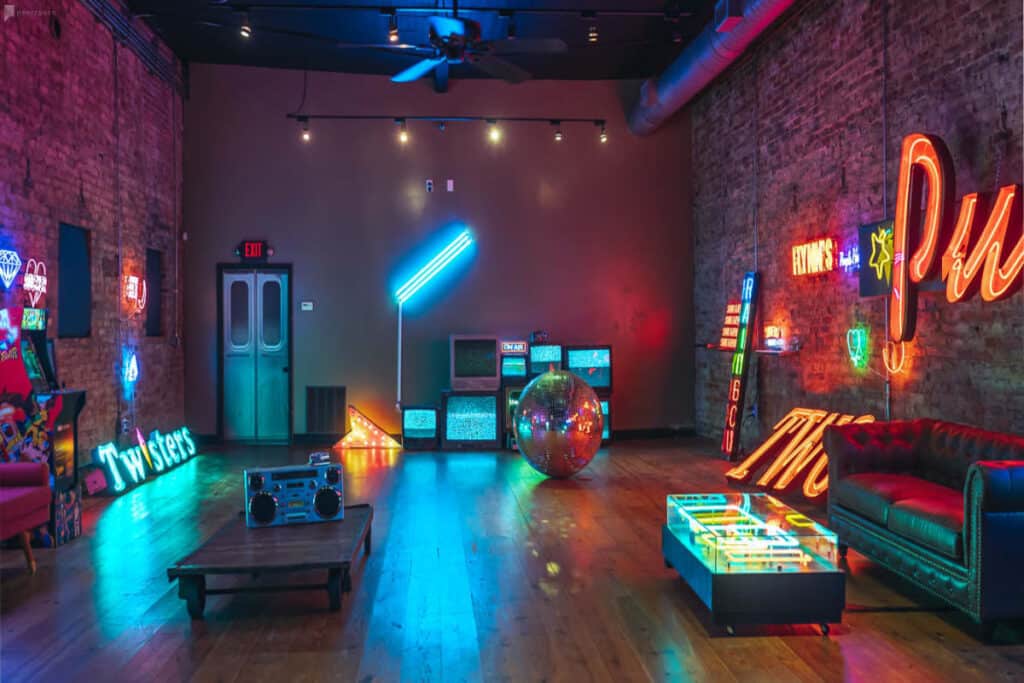 Speaking of classy, vintage decorations — why not use some fun retro, neon signs as part of your decor? This space near Atlanta will transport your dad to a world of lights and color. It features over 20 pieces of neon art, dimmable overhead track lighting, a phone booth, and other one-of-a-kind decor.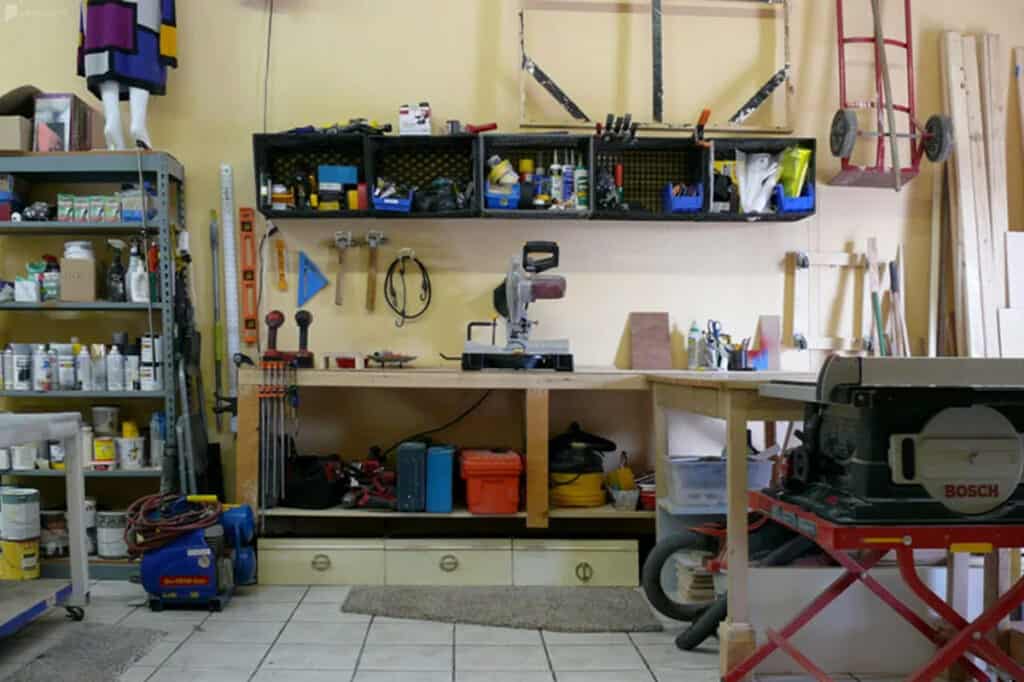 Make sure your dad fully appreciates all your decorating work by crafting a space with items he can use! For example, how about making your Father's Day decoration ideas all about helping dad finish projects he's been working on recently? Rent a woodshop, like this one with large layout tables, and "decorate" with an array of tools that will help him get the job done.
Going for some Indiana Jones vibes with your Father's Day decoration ideas? Then you're going to love renting a fun tiki room, like this one on Peerspace! This venue comes with tiki torches, color-changing LED skulls, a fog machine, assorted taxidermy, and a 5-foot tall volcano. Your dad will have so much fun, you might just have to keep booking this venue year after year for Father's Day!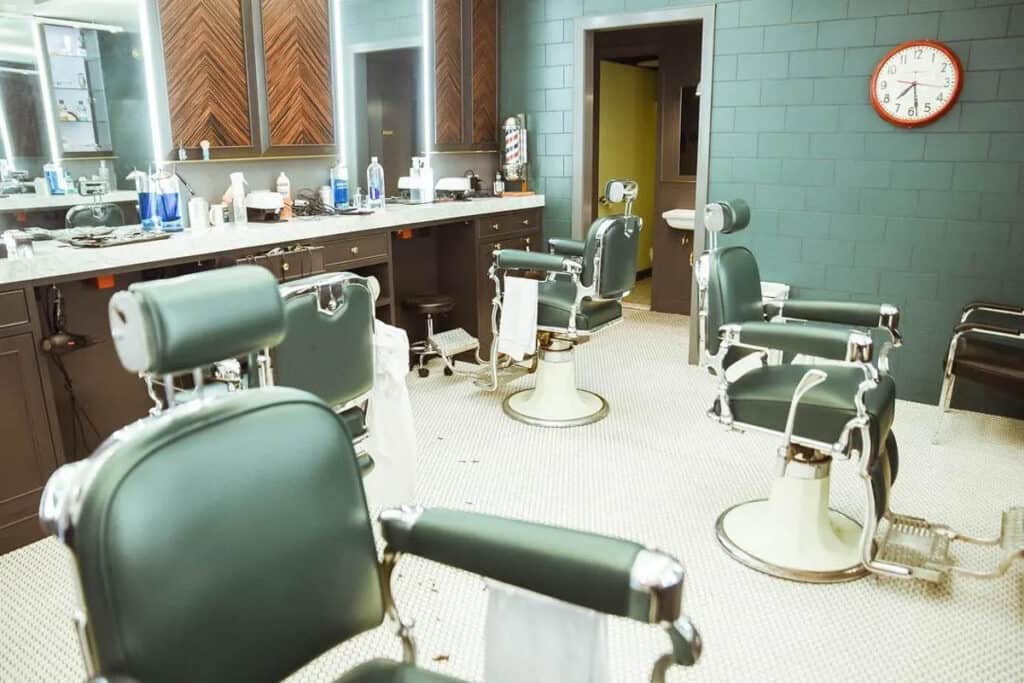 Is your dad all about his brilliant beard or magnificent mustache? Make it the theme of his Father's Day celebration with barbershop-themed decorations! Or better yet — just rent out an entire barbershop-themed event venue. For example, this NYC barbershop and event space is a total escape from reality, where Art Deco meets the 21st century.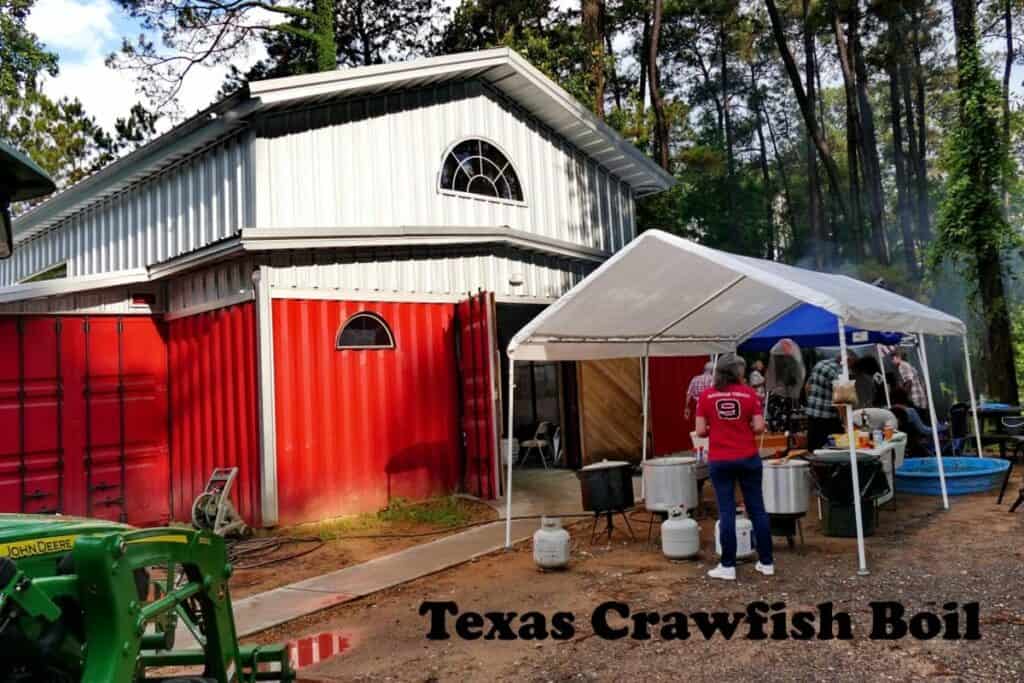 Does your dad love to BBQ? Then make sure to have all the best BBQ decor in place as part of your fabulous, Father's Day decoration ideas. Here are a few must-have decorative and useful items for the occasion: a galvanized beverage tub filled with his favorite drinks, red gingham tablecloths, and a beautiful BBQ-themed backdrop — like this barn-like workshop and three-acre backyard in Spring, Texas!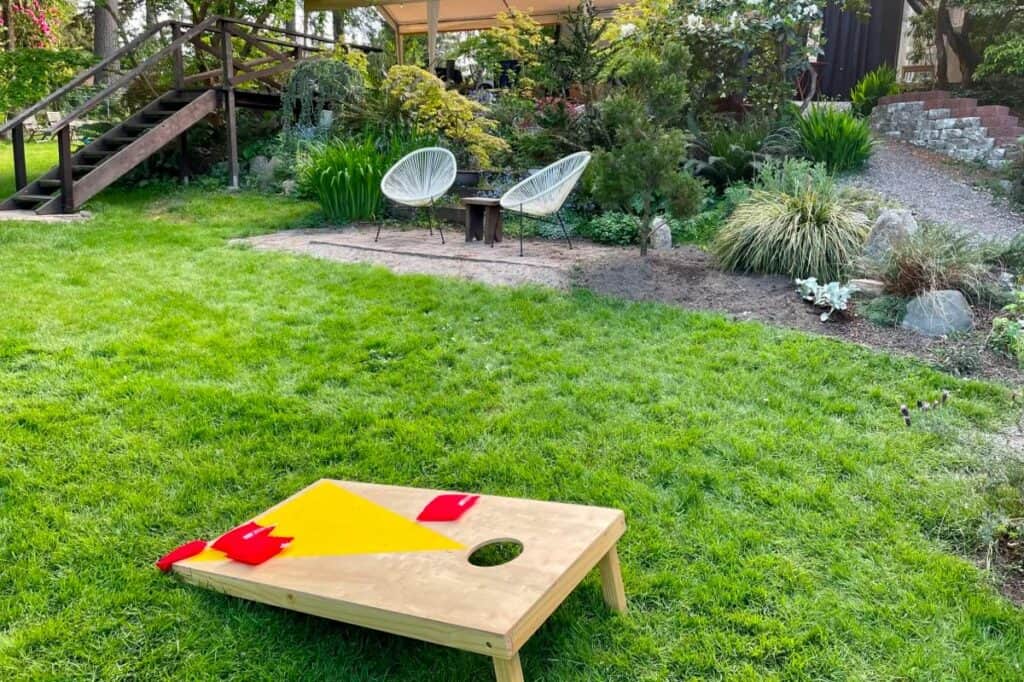 Your decorations should be more than pretty — they should be useful! This Father's Day, decorate the lawn with your dad's favorite lawn space. Don't have the space to set everything up in your own backyard? No problem — Peerspace can help. You can rent a venue, like this one just outside of Seattle, that comes with space to play badminton, cornhole, jumbo Jenga, and more!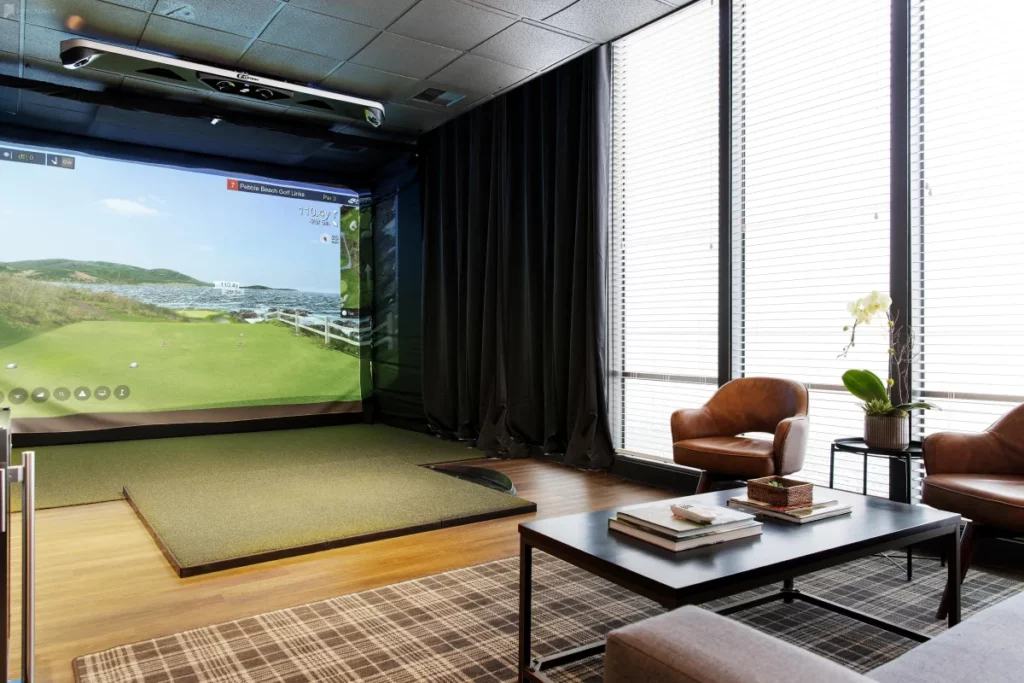 For the golfing enthusiast dad, decorate with his favorite hobby in mind! Not only can you create cute golf-themed decorations for the space, but you can also even focus the party's activities around golfing. For example, rent a private indoor golf center in downtown Mercer Island, Washington on Peerspace! This venue features two golf simulator bays and a small putting green area.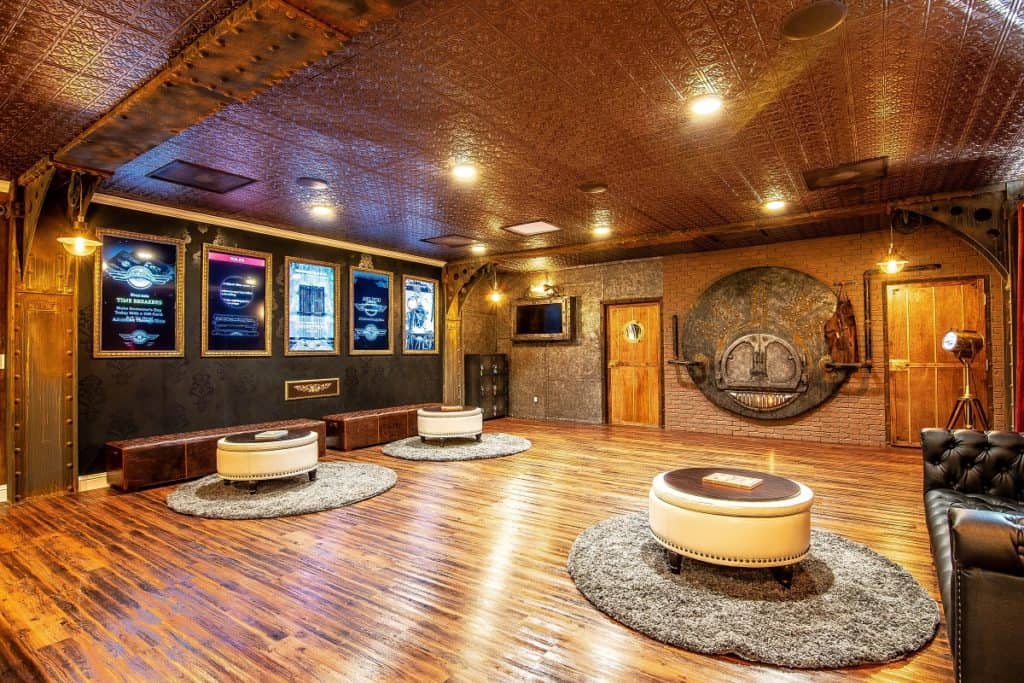 We love the idea of including decorations dad can interact with! This Silicon Valley event venue features 4,000 square feet of interactive environments, stunning effects, and shocking plot twists to explore and solve. When you rent out this venue you'll be greeted by a large steampunk-themed lobby with a dozen or more backdrops including a large boiler. Then, enter the time-machine room, explore the 1940s rooms, escape a prison cell, and show off your smarts in an industrial hacker room! Dad is sure to have a fantastic time in an amazing venue like this!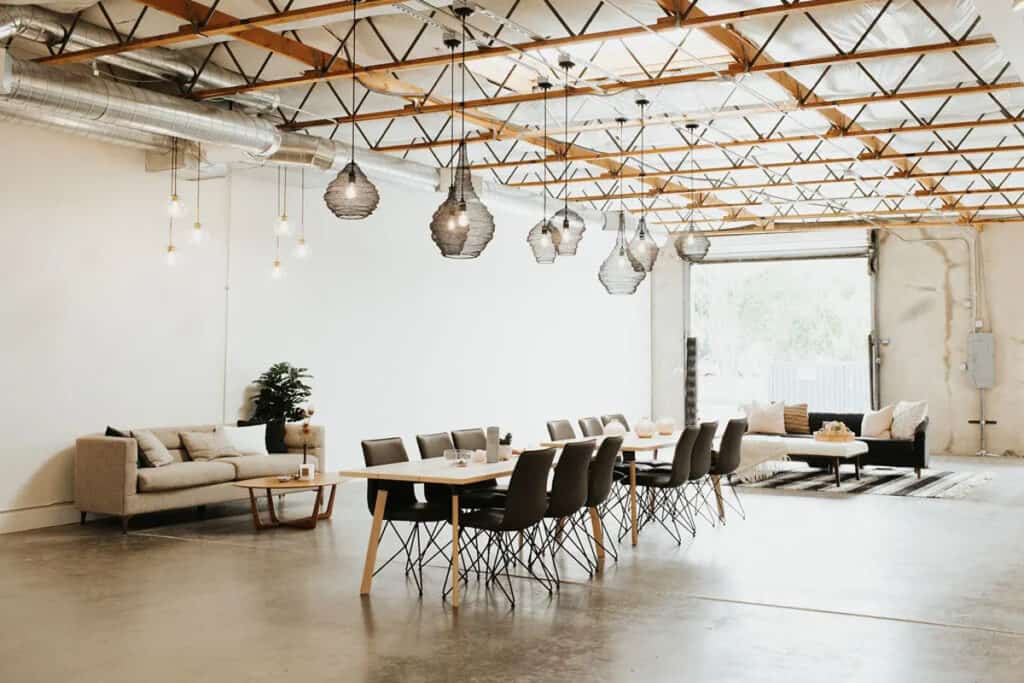 If dad doesn't like a lot of fuss to be made on Father's Day, keep the decorations simple yet elegant! A spacious, minimalist space, like this one in Orange County, California, may be the perfect spot to host a laid-back Father's Day event.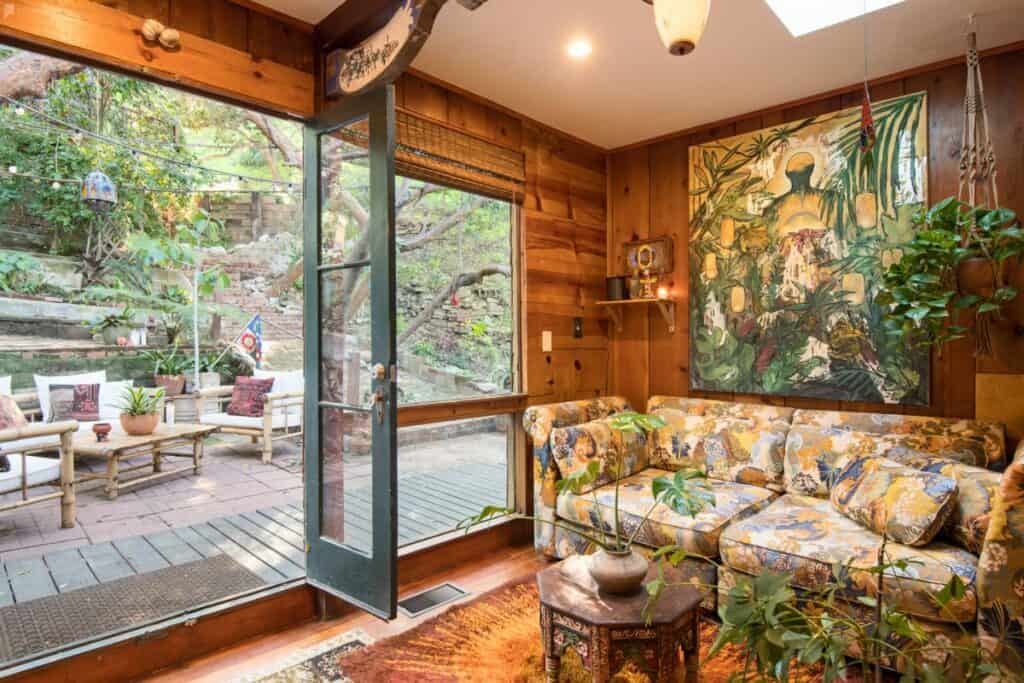 Even if you live in the city, you can still invite your dad to get away from the hustle and bustle with an off-the-grid style Father's Day! On Peerspace, you can rent fully decorated cabin spaces, like this one just outside of Los Angeles. This beautiful space offers cozy seating nooks, plants, original artwork, and plenty of natural light for a relaxing Father's Day celebration!