Ready to wow your guests with amazing gender reveal decoration ideas? Here are 14 beautiful ideas to make for a spectacular and special gender reveal party! All ideas and spaces are brought to you by Peerspace, the largest online marketplace for hourly venue rentals.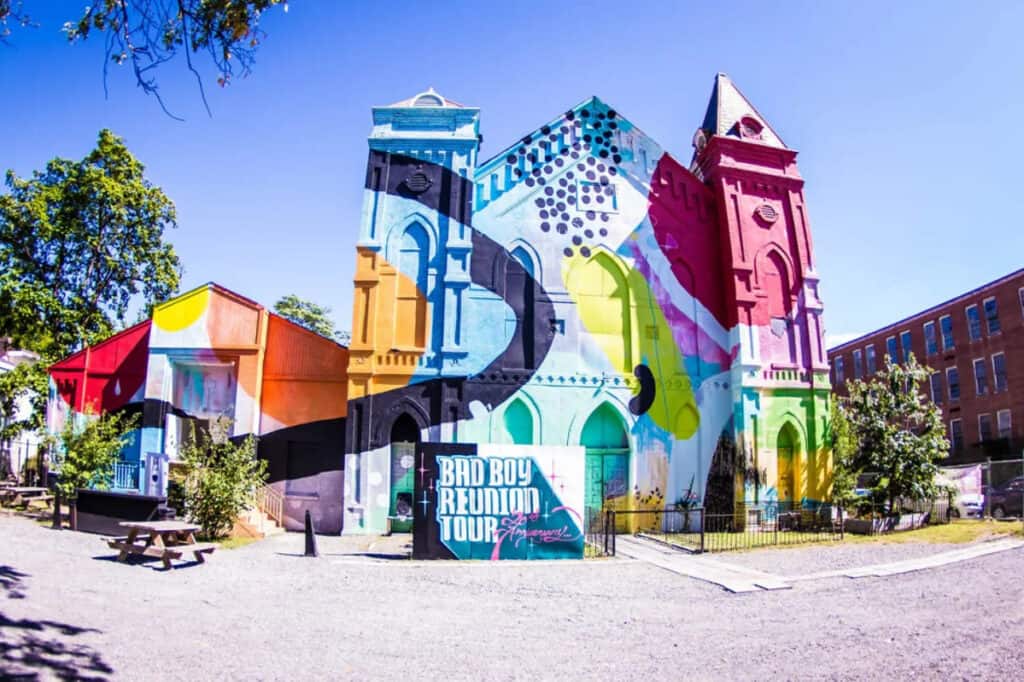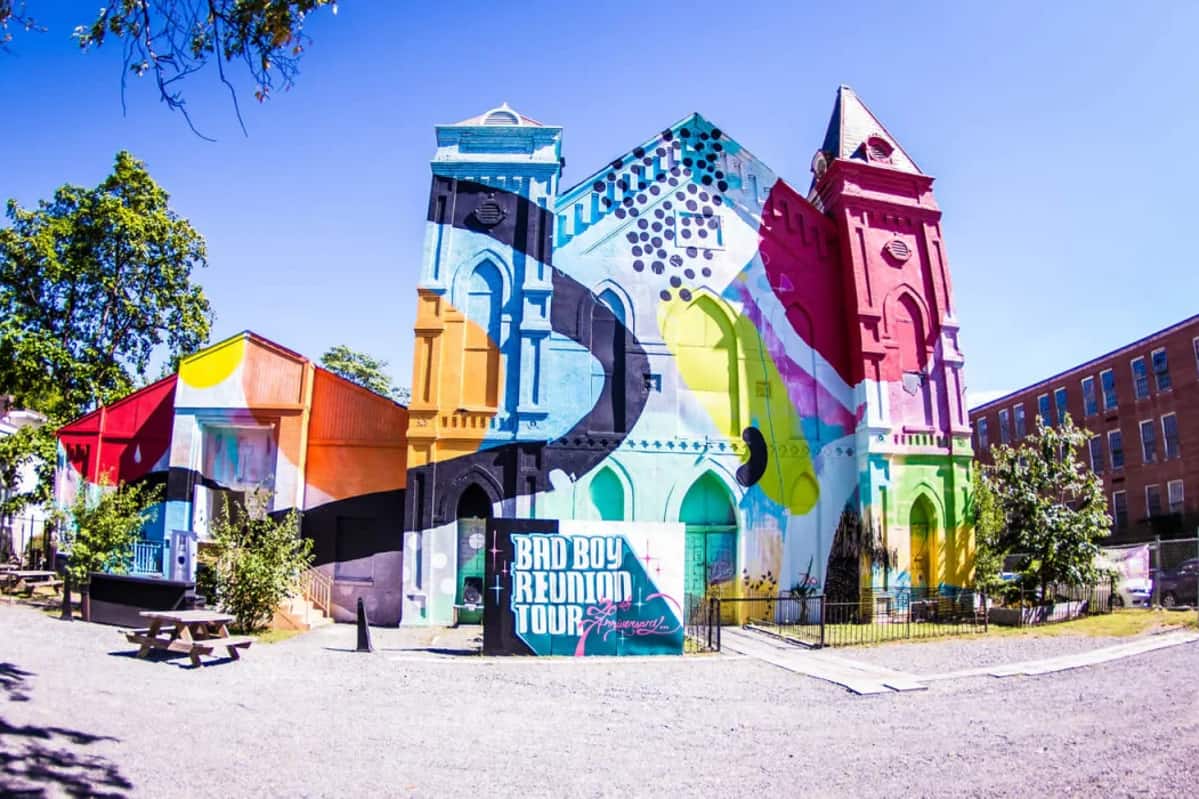 During a gender reveal, you'll want to have an absolutely gorgeous backdrop to capture the moment! Peerspace offers plenty of venues across the U.S., Canada, and the U.K. with the perfect backdrops for your big reveal. For example, imagine having your gender reveal in this funky historic church turned event space in Washington, D.C.! There are so many amazing backdrops to use in this space.
2. Oh-so-fun party crackers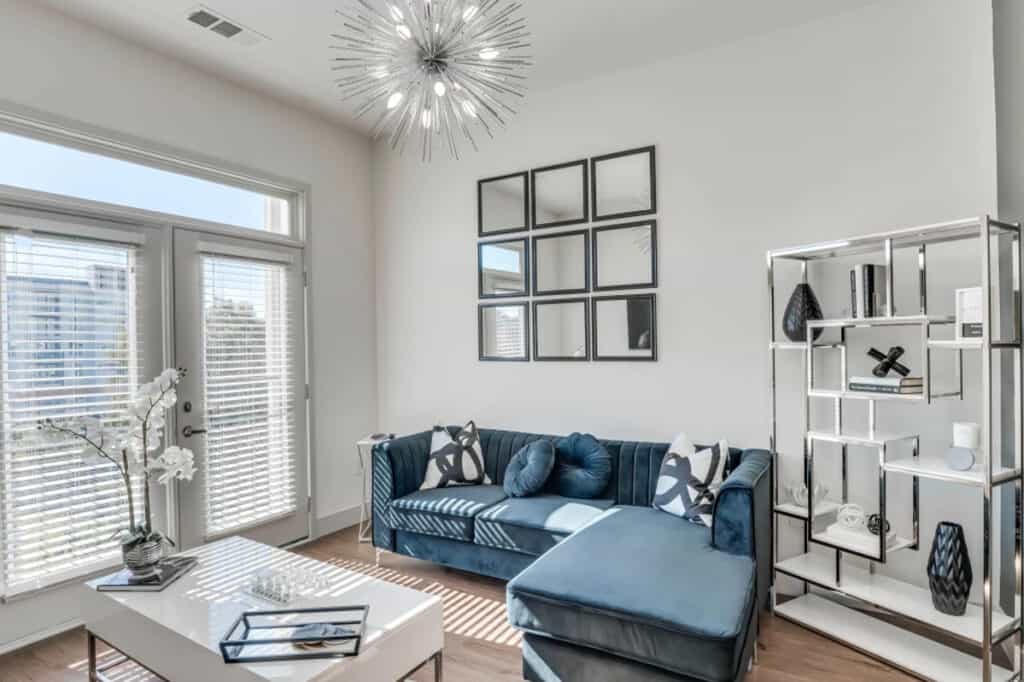 Looking for gender reveal decoration ideas that will get everyone involved in the process of the reveal? Fill party crackers with small presents and either pink or blue confetti. Count down and have everyone break open their crackers to reveal the surprise together! You can either make the party crackers yourself or buy some like these ones!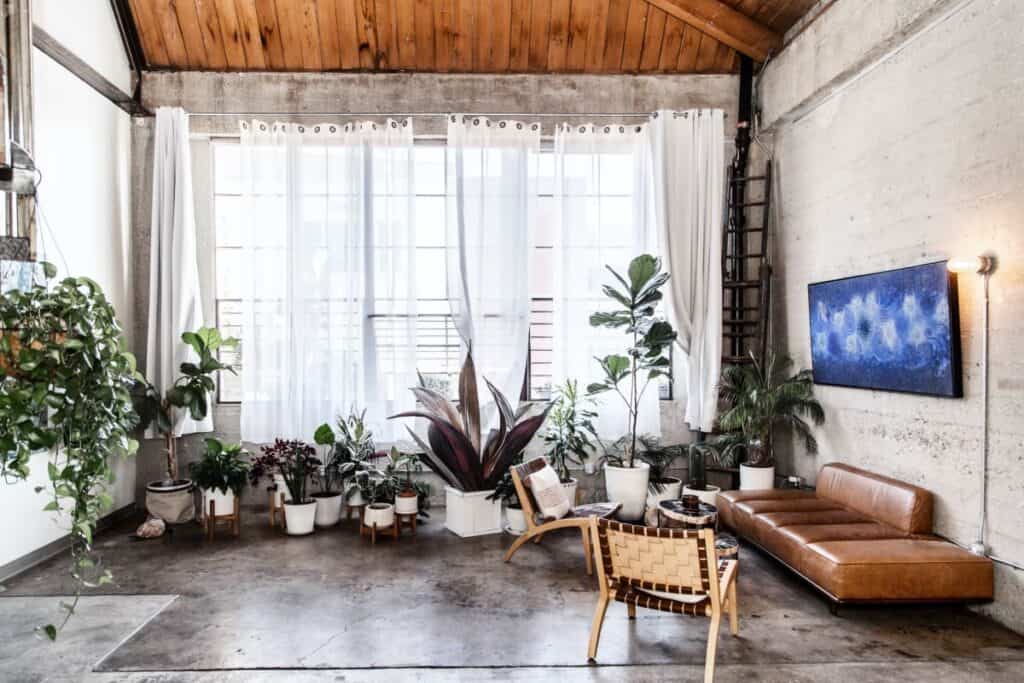 Another fun way to get your guests super involved in your event is by asking them to come up with their own gender reveal decoration ideas! Give your guests the challenge of making the baby artwork at the beginning of the event that you'll put up in the nursery. Then, do the big reveal with all the finished paintings in the background! On Peerspace, you can rent spaces that are great for painting and creating as well as hosting a party. For example, check out this LA space that's not only an event venue but can also offer painting classes with bookings!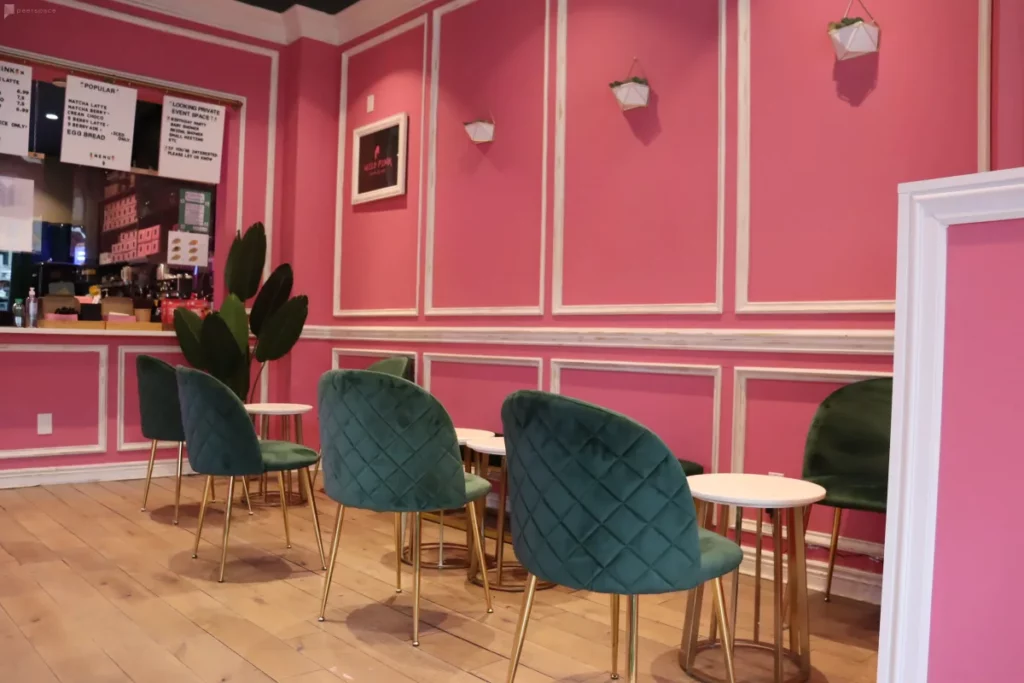 Have your guests decorate the party venue throughout the event with a photo booth that instantly prints pics! This adorable venue in North Bergen, New Jersey comes with a super fun photobooth as well as a flower photo wall. Plus, this space comes with the ability to purchase beverages and pastries from the cafe during your event or even bring in outside food.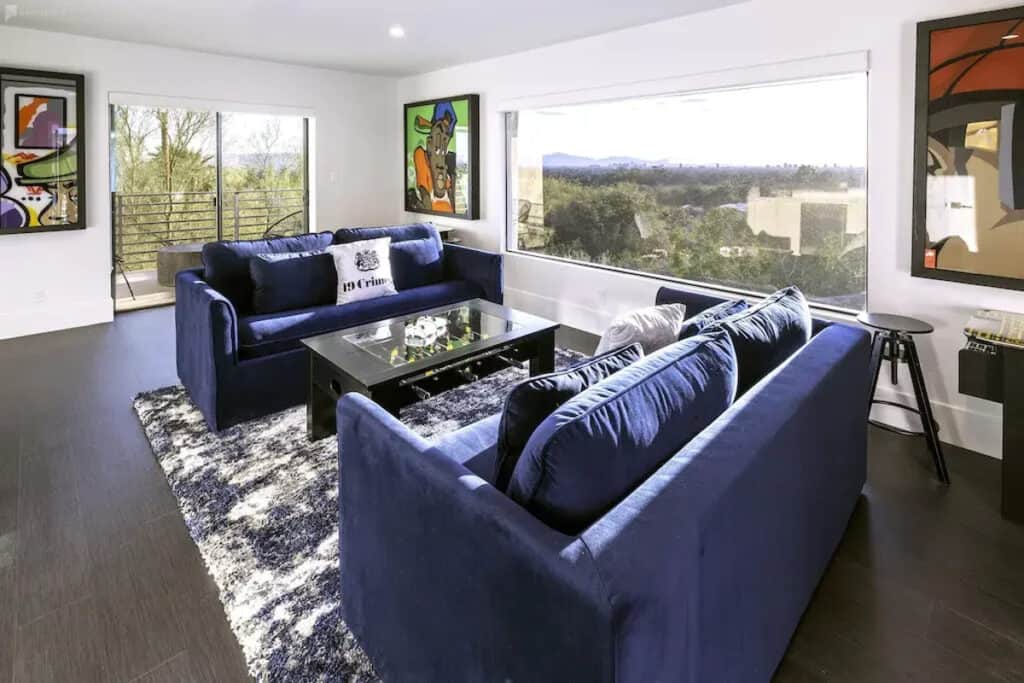 If you love the idea of photos decorating your gender reveal space, here's another fun idea. Cover the space with pics of mom and dad when they were little! You could also theme the gender reveal around your own birth decade for a real blast from the past. This 90s-themed mansion retreat in Arizona would be a perfect choice for 90s or 2000s babies who are now having their own baby!
6. Delicious edible decorations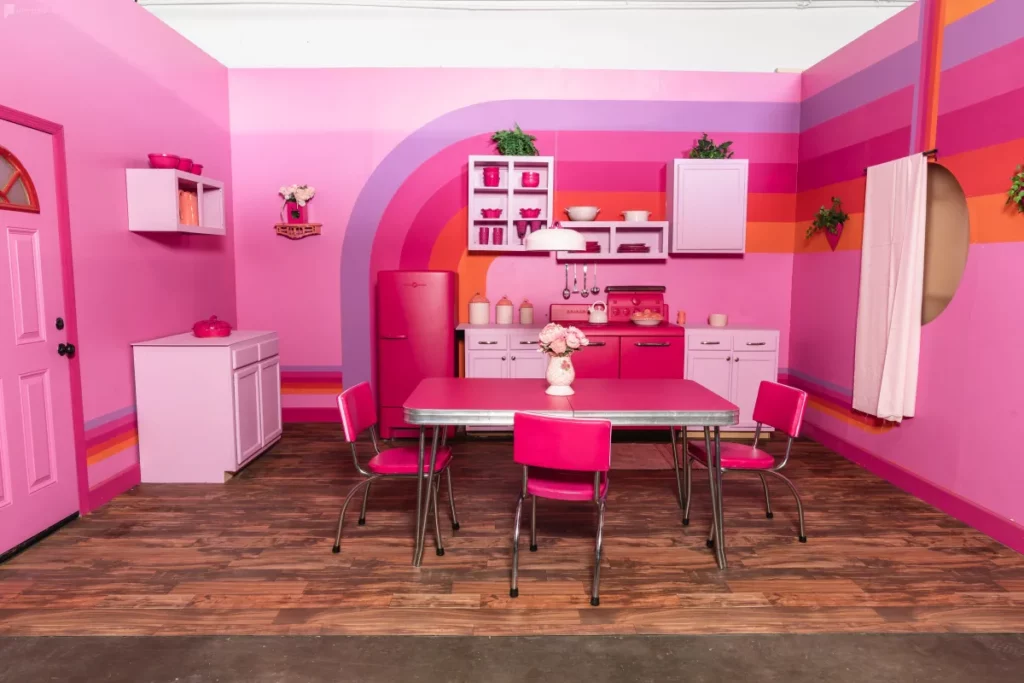 Gender reveal decoration ideas can be more than beautiful — they can be tasty, too! Try delicious, edible decoration ideas like pink and blue donuts on a donut wall, candy cigars, "flower" arrangements made out of cookies as centerpieces, and more.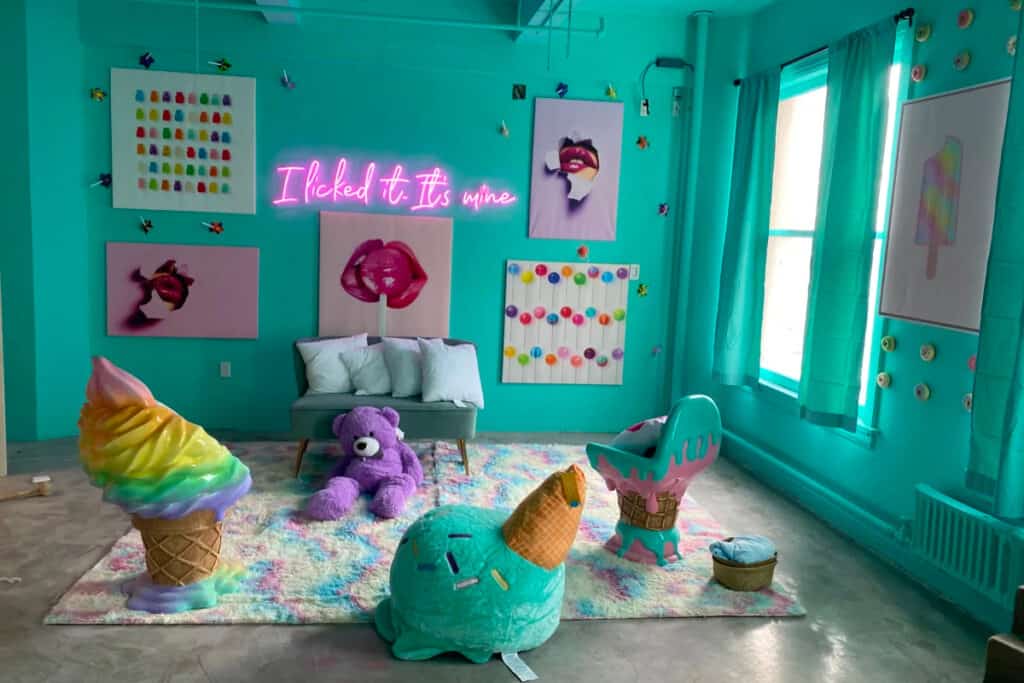 If you love the idea of edible decor — how about edible "looking" decor? This cute kids-themed Peerspace venue in LA comes with ice-cream chairs, candy artwork, and the cutest stuffed animals. This is an absolutely stunning venue for a small gender reveal party or your gender reveal photoshoot!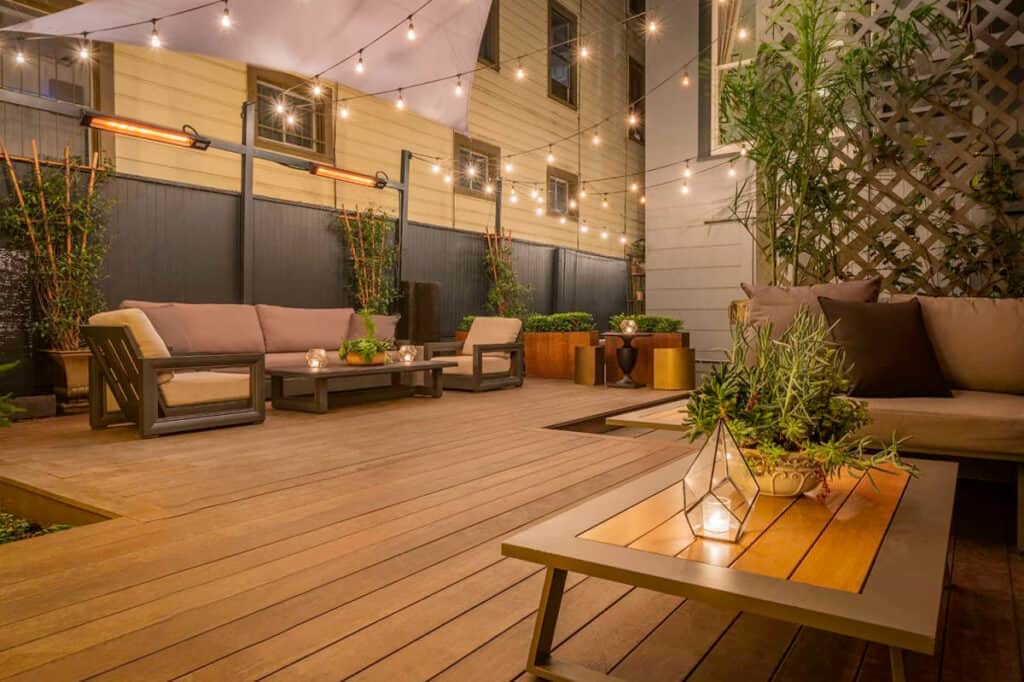 No need to come up with your own gender reveal decoration ideas. Instead, let nature do all the hard work for you! On Peerspace, you can rent out absolutely gorgeous gardens and outdoor areas that don't require any extra decorating. Like this stylish, heated, outdoor garden in San Francisco that comes with gorgeous flowers, trees, and greenery. The venue also offers two fire pits, overhead heaters, outdoor lighting, and speakers!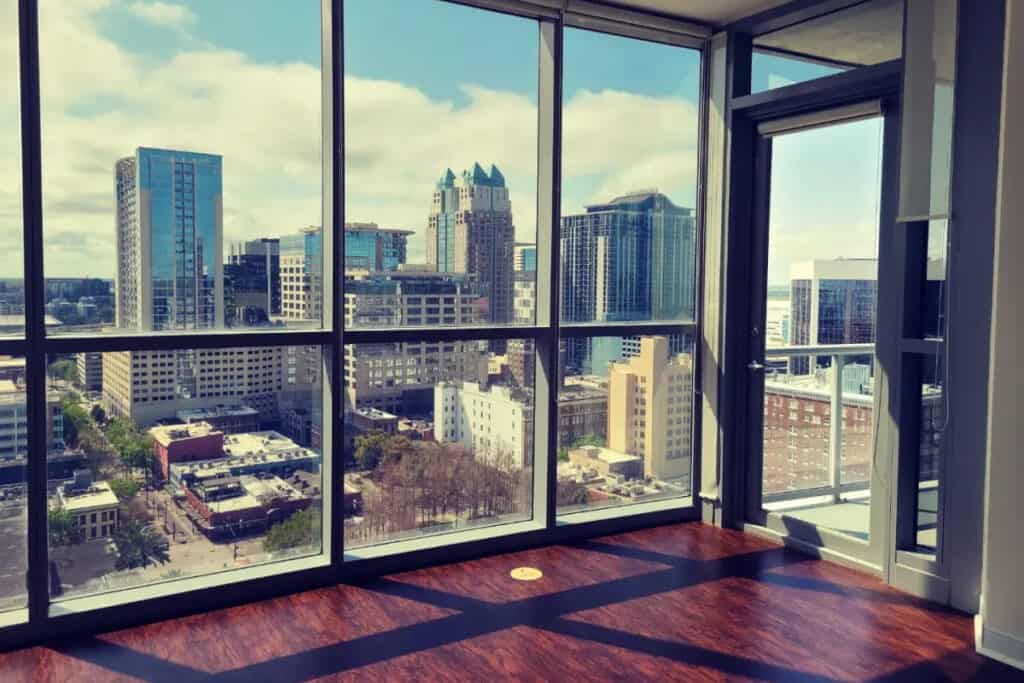 You don't need to bring decorations when you have a view like this at your gender reveal party either! Booking a Peerspace venue with a view is a perfect way to wow your guests and make the event feel extra special. And getting the best venues doesn't have to be super expensive. In fact, this gorgeous Orlando, Florida apartment with floor-to-ceiling windows costs just $60 an hour.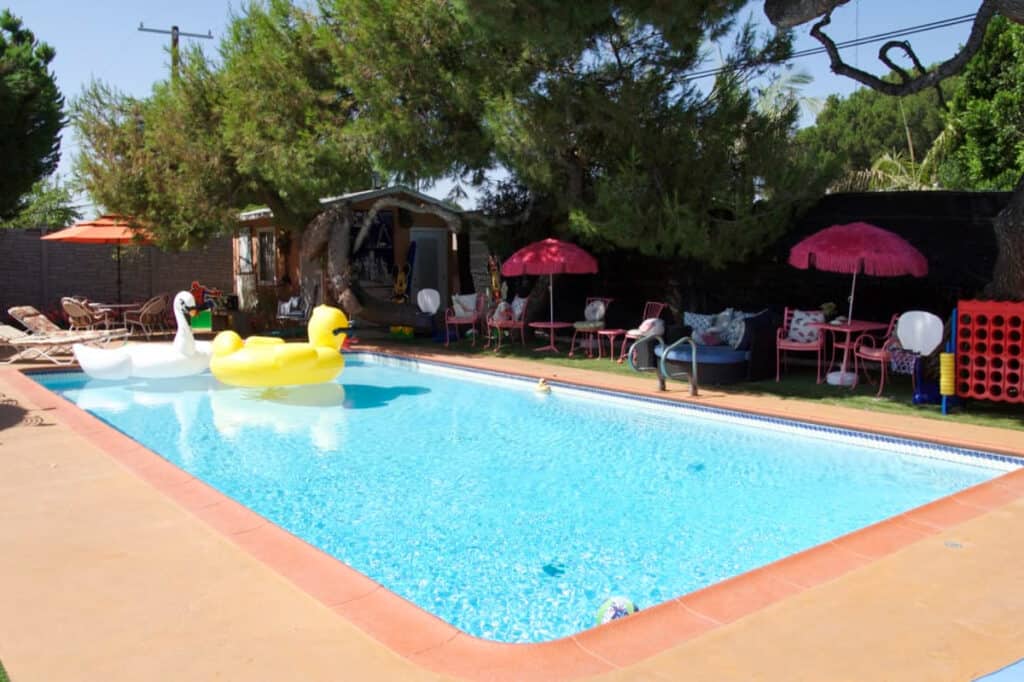 Who doesn't love adorable baby themed props?! Include gender reveal decoration ideas that are super fun for your guests to take photos with at the event. We especially love the adorable stork and Disney-themed props at this LA venue!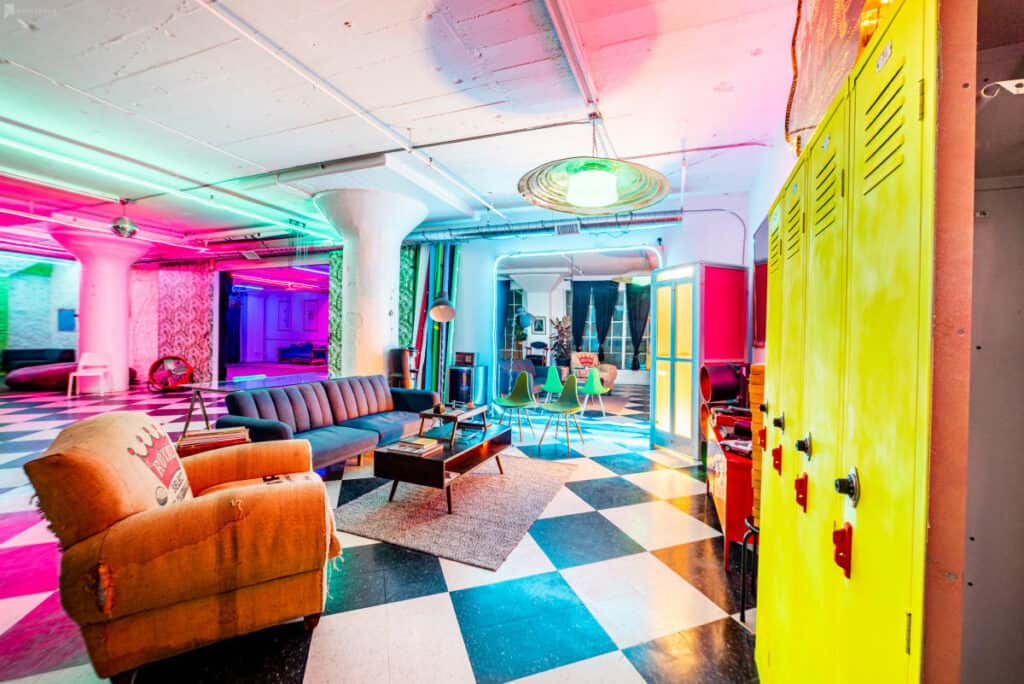 Choose decorations that reflect your excitement for the big reveal! Bright decorations are such a fun way to capture your guests attention and bring tons of positive energy to your event. If you don't own tons of beautiful, bright decor — just rent a Peerspace that reflects the perfect energy with its decorations, furniture, wall colors, and more. Like this super cute venue in downtown LA!
Planning a gender reveal photoshoot? Find a space that is perfectly decorated for your photoshoot when you arrive on Peerspace! This all-pink condo has all the decorations you need to make your baby girl announcement. From pink pots and pans to a pink phone in the bathroom — this space is literally decorated head to toe in pink!
13. Covered in blue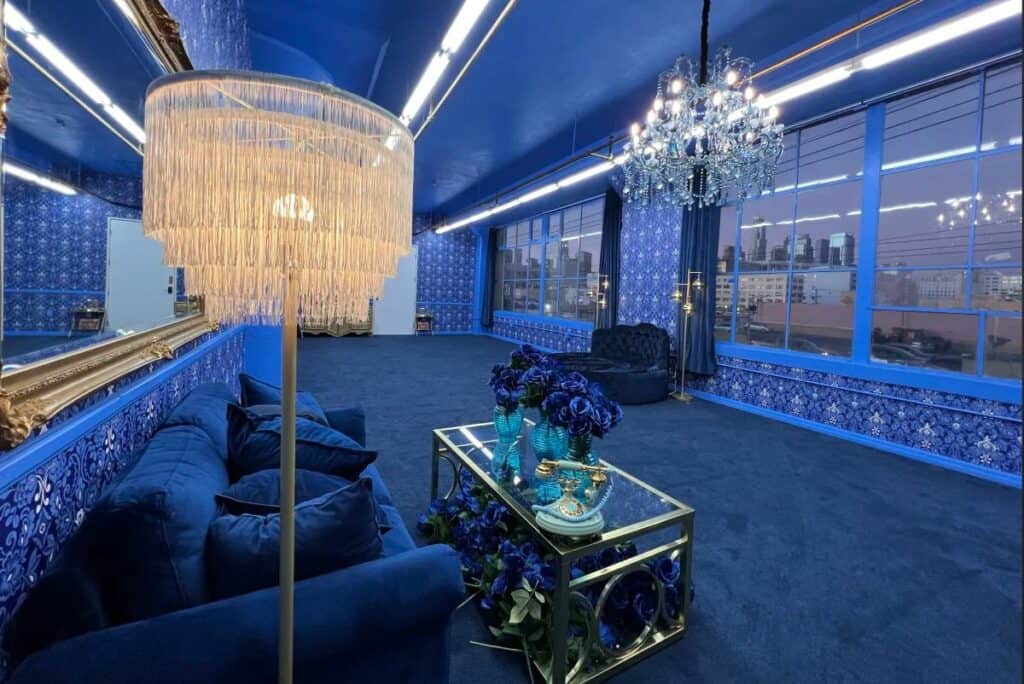 Peerspace also offers plenty of blue spaces for your baby boy's gender reveal photoshoot! Or if you are planning a gender reveal party, why not surprise the guests with the gender of the baby as soon as they walk in the door?! Here are a few blue-themed party ideas to help you make this decorative gender reveal party idea come to life!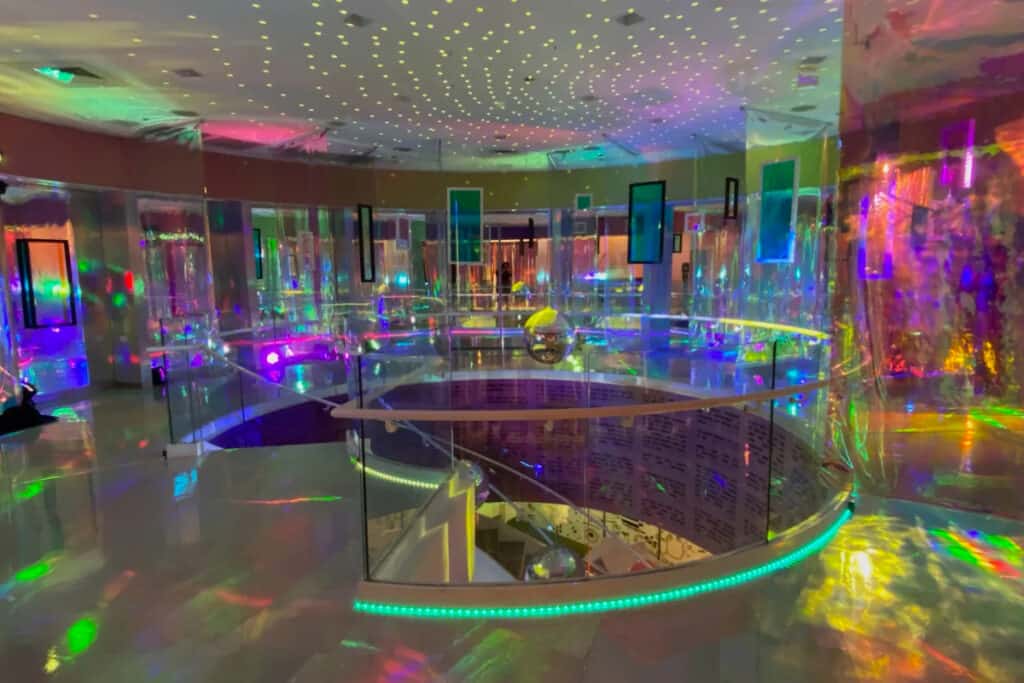 Parenthood is an adventure — starting with an amazing gender reveal party! Rent a one-of-a-kind venue, like this one in Chicago, to start the adventure off on the right foot. This space comes with tons of interactive decorations. In fact, there are 16 installations curated by female artists!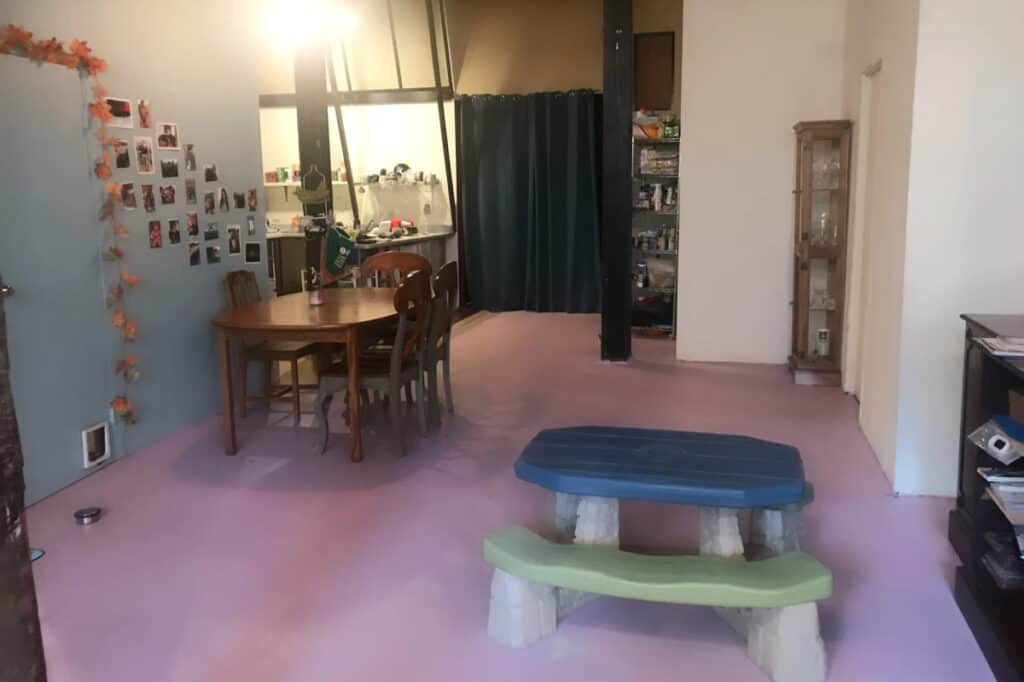 If most of your friends and family coming to the gender reveal party already have kids, then ensure your gender reveal decoration ideas are kid-friendly, too! Peerspace offers tons of great spaces that will keep the kiddos entertained. For instance, this NYC venue has a large playroom!