Looking for an Airbnb for events in Dallas? Then you've come to the right place! Dallas, also known as "The Big D," is the ninth most populous city in the US and the third-largest city in Texas.
If you are looking to schedule an event in this major city of over a million people, your best place to start is Peerspace. It's like an Airbnb for events in Dallas. Yet, it's so much better because it's easier to search for exactly the type of venue you desire. Also, it is also more cost-effective. Peerspace charges for space on an hourly basis rather than for a fixed 24-hour period. Ahead, we'll discuss how simple and effective it is to rely on Peerspace as your Airbnb for events in Dallas.
What makes Peerspace the Airbnb for events in Dallas?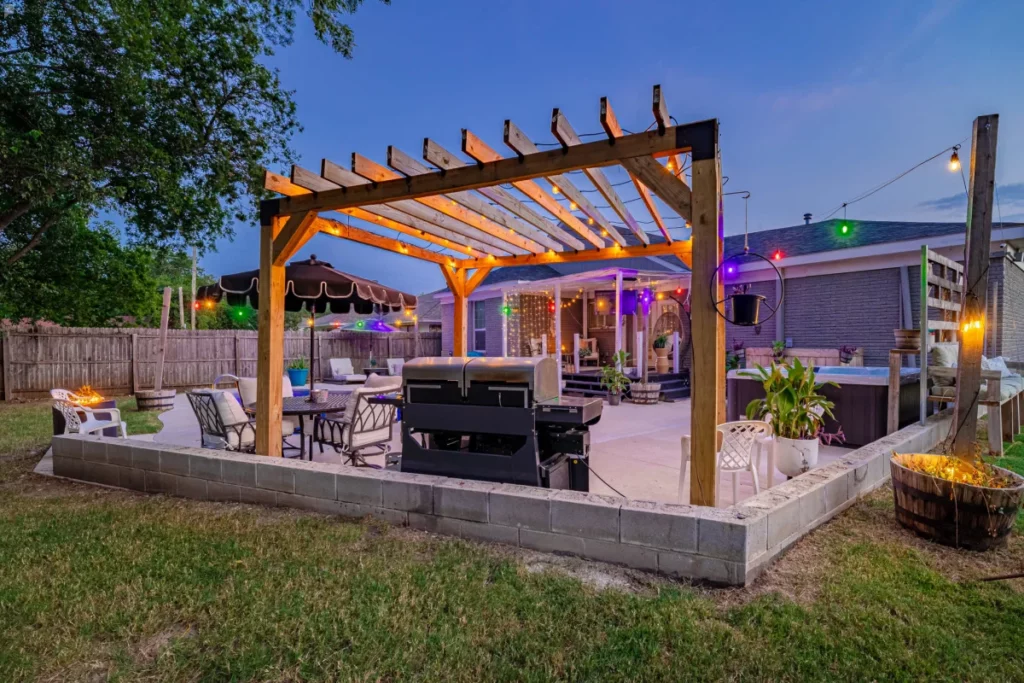 What's so unique about Peerspace is that it takes your search parameters and presents you with the perfect spaces to suit your needs. Simply utilize the search engine to enter your location and event type. Then, enter the number of guests you expect to accommodate and keywords like "lounge," "house," "gallery," "bar," "banquet hall" or "warehouse space," depending on the type of venue you want to book.
Each venue on Peerspace has its own listing. Click on each to view numerous photos, a highly descriptive summary of its amenities and features, upfront pricing, and user reviews. With so much information on every location, it isn't even necessary to visit before you make your reservation, saving you endless hours as you plan your event.
Another important feature of the Peerspace experience is the Peerspace Concierge Service, your one-stop-shop for all your event needs. They can arrange for catering, tech, furniture, staffing, and anything else you may need. This leaves you with more time to plan your guest list. Then, simply arrive at the event with every detail already taken care of. 
Next, lets discuss common events and how Peerspace, as your Airbnb for events in Dallas, provides a perfect venue for each.
A birthday party for 30 kids on a Saturday afternoon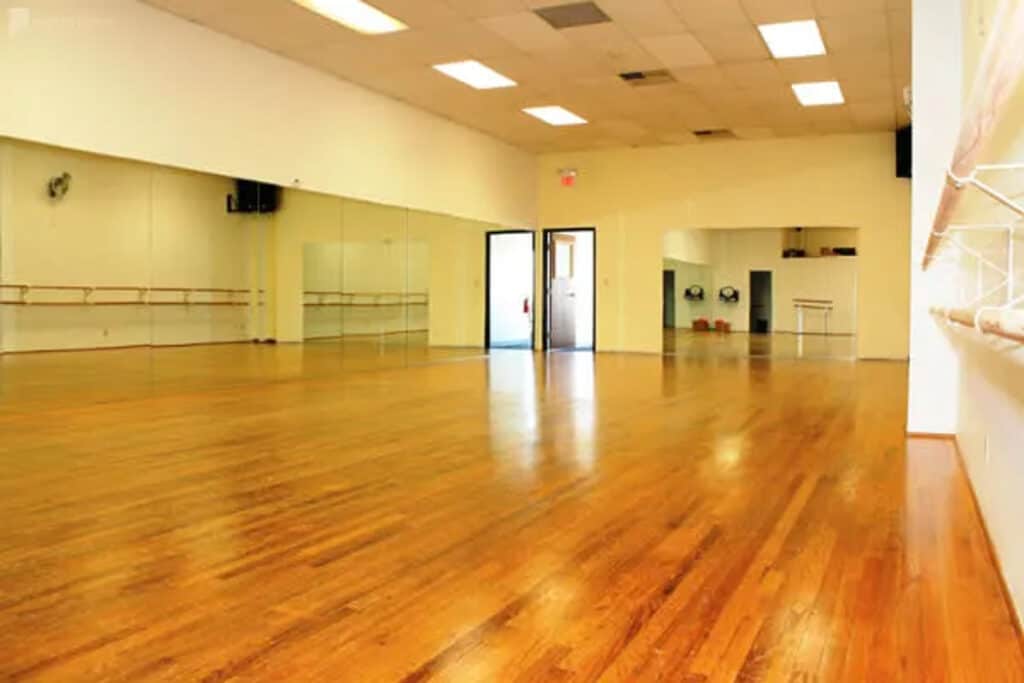 Kids' birthday parties have become really complicated. It's no longer sufficient to hire a clown, set up a table in the backyard, and order a birthday cake. Satisfying a cosmopolitan gang of tech-savvy ten-year-olds is much more difficult. These days, a pool party or an afternoon in a gym or horseback riding is what everybody expects. The more unique, the better! 
Consider renting this stunning wood floor dance studio in Glencoe for a kids' birthday party. This dance studio can accommodate about 20 guests and provides tables, chairs, WiFi, speakers, and a kitchen. Since it has an open floor plan, it's basically a clean blank slate that allows you to set up games, catering, and more. It would be so much fun for a pack of kids (and their parents, too!). 
And remember, the Concierge service can arrange for the birthday cake and even a licensed activities instructors to ensure everyone stays safe and has a blast.
For more fun ideas for the kids, check out our 11 fun kids birthday party ideas!
A corporate team building event for 25 on a weekday afternoon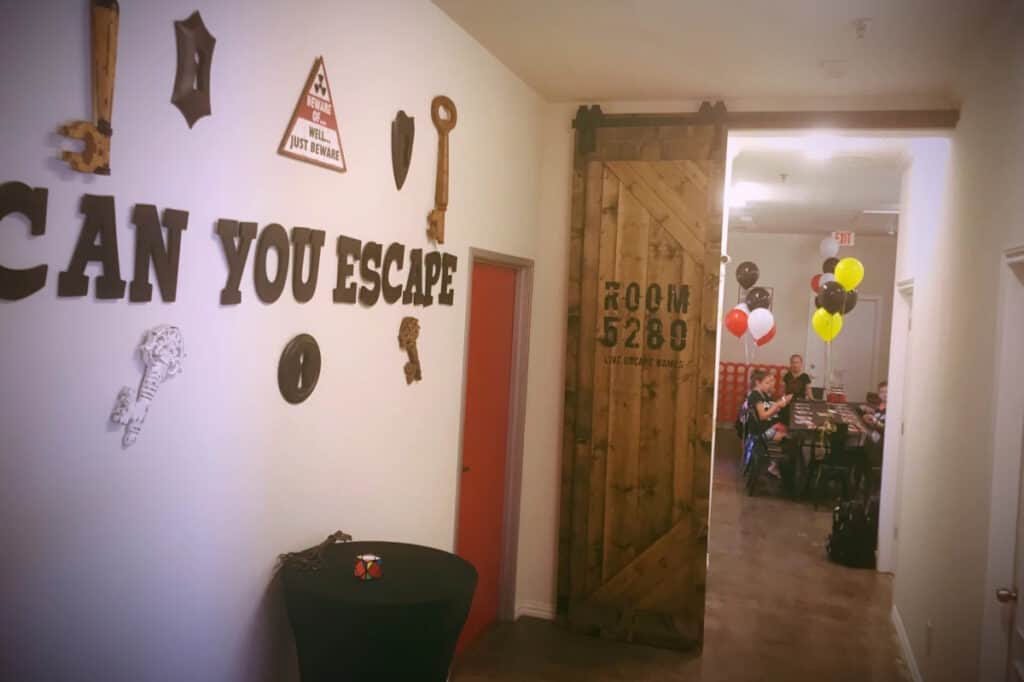 Corporate team building events help you get to know your colleagues outside the confines of the office. The theory is that if you know your colleagues better you'll be able to work together more effectively. 
Consider this Rustic Escape Room Venue for a team building event. It's a "competitively priced event space located inside a top-rated escape room facility. With seating for 30 people, the space is perfect for planning/strategy meetings, team building, wedding party events, birthdays, gender reveals, showers, church outings, family gatherings, and more. There is a small kitchen, WiFi speaker, party lighting, karaoke machine, popcorn machine, use of tables, chairs, and linen. You may bring food and drinks at no additional fee. BYOB Friendly. Free Escape Room experience included!" 
In this fun space, you and your team will work against the clock to exit the escape room. And afterward, you can gather in the party room for drinks and karaoke. We can't think of a better way to get to know your colleagues!
Check out these 12 fun team building ideas in Dallas for more inspiration!
A wine tasting event for 50 on a weekend evening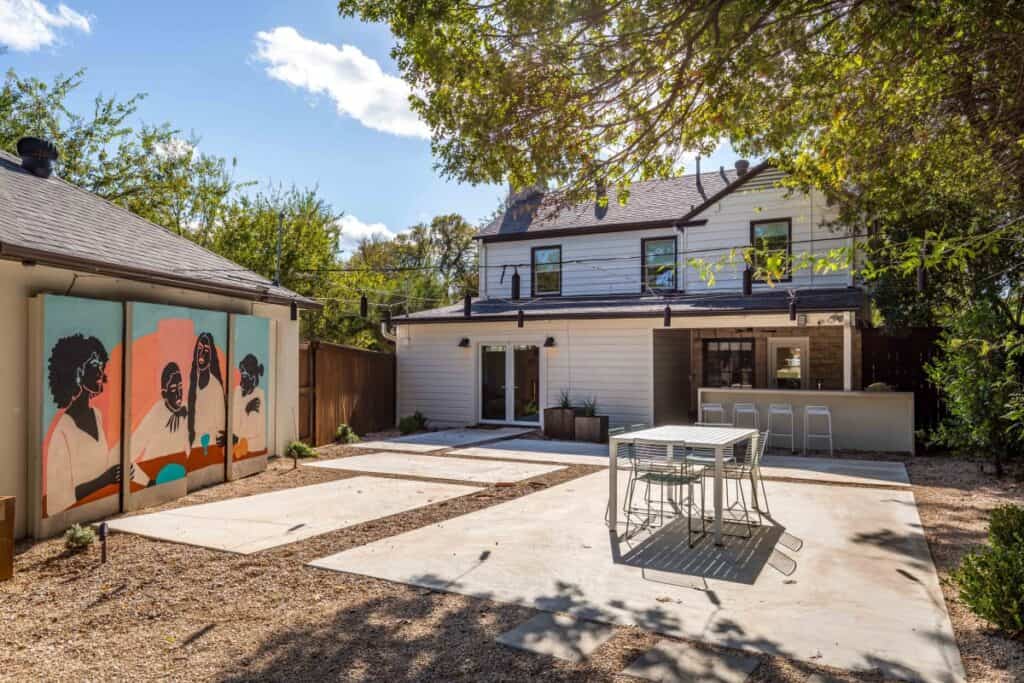 This Funky Multipurpose Home Near Bishop Arts District is a fantastic venue for a wine or beer tasting with friends and family. With a full kitchen and a large backyard, the Concierge service could enlist the services of a Sommelier to teach your guests all about the wonders of French Burgundy. Of course, the Concierge would procure all the wine and arrange for catering, furniture, glassware, and a clean-up crew. 
The description of the venue is particularly alluring. "A high-end hotel-like home nestled in a prime location just minutes from Downtown Dallas. Sitting on Stevens Park Golf Course and one mile away from the vibrant Bishop Arts District, The Baldwinn is adorned with art by local artists, modern amenities, and thoughtfully-curated products. The home has 3 bedrooms, 3 full baths, 3 Frame TVs, chef's kitchen, outdoor kitchen, and add-ons that can be made available to you, like our keg tap loaded with local brews". It sounds like it could be a really fun and educational event!
Take this idea and run with it by utilizing our 11 chic wine tasting party ideas!
A warehouse performance showcase for 50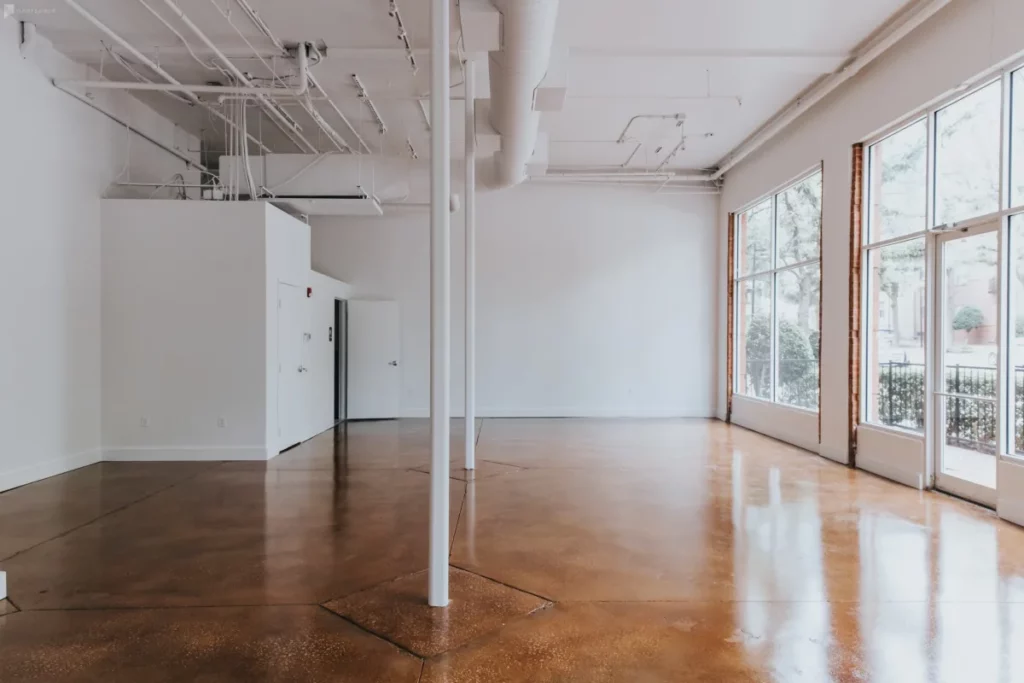 This modern industrial event studio in Addison accommodates 40 guests and is ideal for a live performance. Its high ceilings and wide-open setup could work well for a showcase by dramatic artists. There are multiple modular walls to set up "meet and greet" space so the artists can discuss their work over drinks and small plates. 
The studio is almost 1,400 square feet of industrial space and has dozens of glowing Peerspace reviews from past renters. Like this one: "Awesome space! Perfect for a bridal shower with 30 or less people. The parking garage is right next to the space which made it a lot easier for unloading and loading. Many of my friends were asking for the information for this space afterward".
Keep it simple by relying on the Concierge service to arrange refreshments, catering, staff, and any audio-visual or lighting needs. 
A pool party for the ages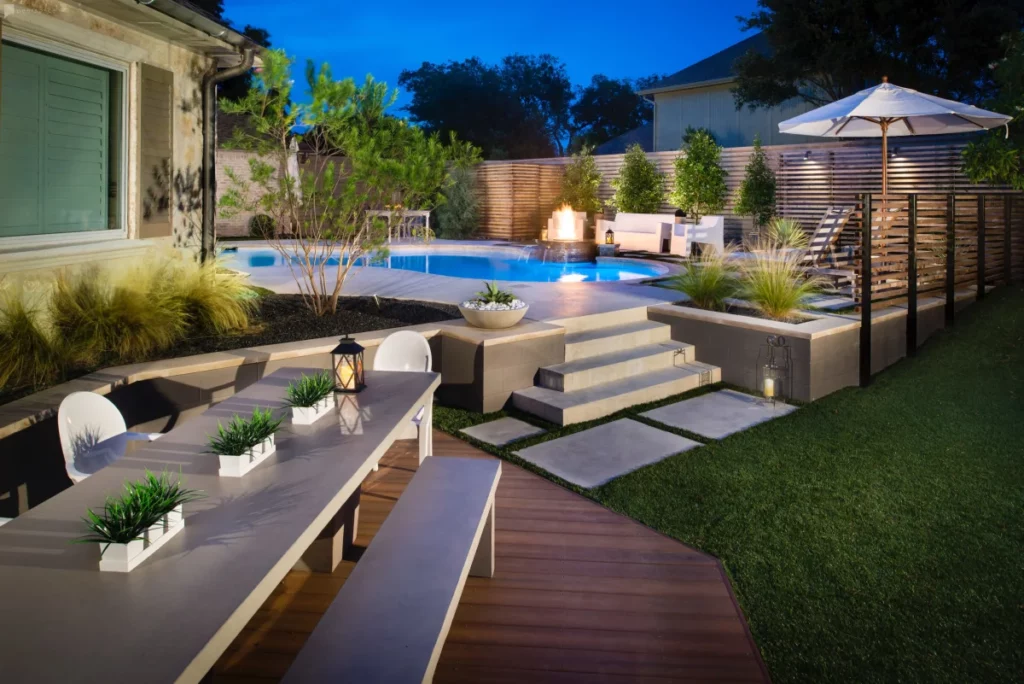 Take advantage of that Dallas heat by booking a private home and hosting an epic pool party. This is easy to do when you use Peerspace to handle your Dallas event needs! For instance, check out this award-winning waterfront home in Plano. It is a professionally designed five-bedroom villa that includes a lush, resort-like backyard. Besides a heated outdoor pool, you can your guests can make use of the spa tub, firepit, and a playground for the little ones.
Check out what one Peerspace reviewer shared after hosting here. "Great space that was extremely versatile for our needs plus the host was extremely responsive when needed."
Now all you need to do is to read our 12 pool party ideas that'll make a splash with your crowd!
Consider Peerspace your Airbnb for events in Dallas, Texas!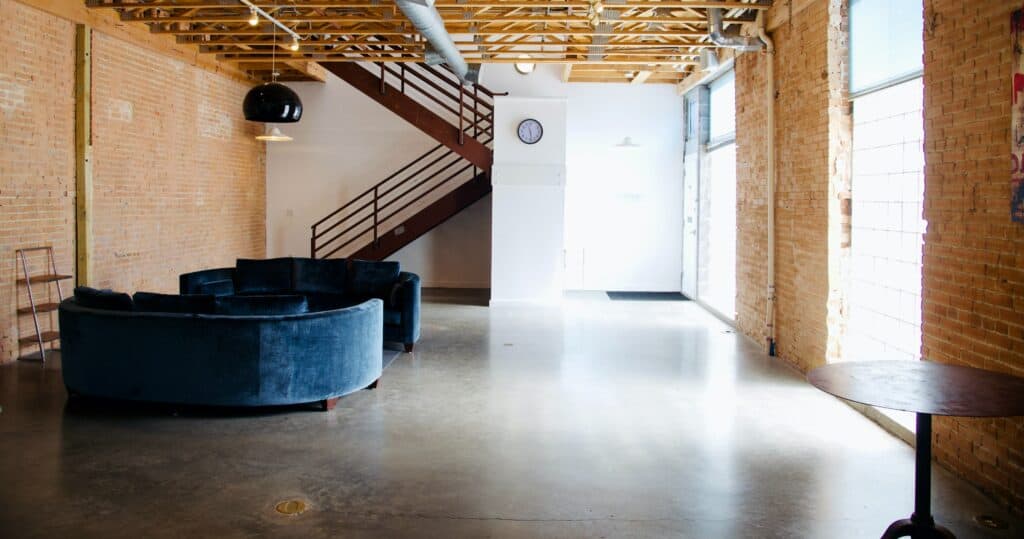 As the Airbnb for events in Dallas, Peerspace is the perfect way to find your next event venue. As you can see, there are a lot of stunning options out there. Whether you're planning a personal event, a corporate event, a kid's party, or anything else, Peerspace will have the perfect venue for you. All you have to do is click the link and get started!
Check out what we have available and remember to consult the Concierge service for any extras you need. Between Peerspace's platform and its Concierge service, whatever you're planning will easily be a total success.