Looking for a few fabulous murder mystery party ideas? We completely get it! After all, murder mystery parties are surging in popularity. However, you don't want to throw just any murder mystery party. They're perfect for fans of true crime documentaries or the My Favorite Murder podcast. And of course, they're beloved by all your dramatic friends who love to be in the spotlight.
But first, let's not downplay the value of the perfect murder mystery party venue! Luckily, you've come to Peerspace, the home of stylish, practical, and private event venues that you can book by the hour. While you can look to a professional murder mystery planning company, we think it's best to get creative and design your own event yourself. Plus, when you book a Peerspace venue, you can enlist the services of the Concierge team. This crew can source any extras you need for your party, like lighting equipment, costumes, and catering, and have it all delivered to your venue.
We've included awesome ideas below and included photos from real Peerspace venues that would make a thrilling backdrop to your party! Here are some murder mystery party ideas to get you started.
1. Use Clue as a template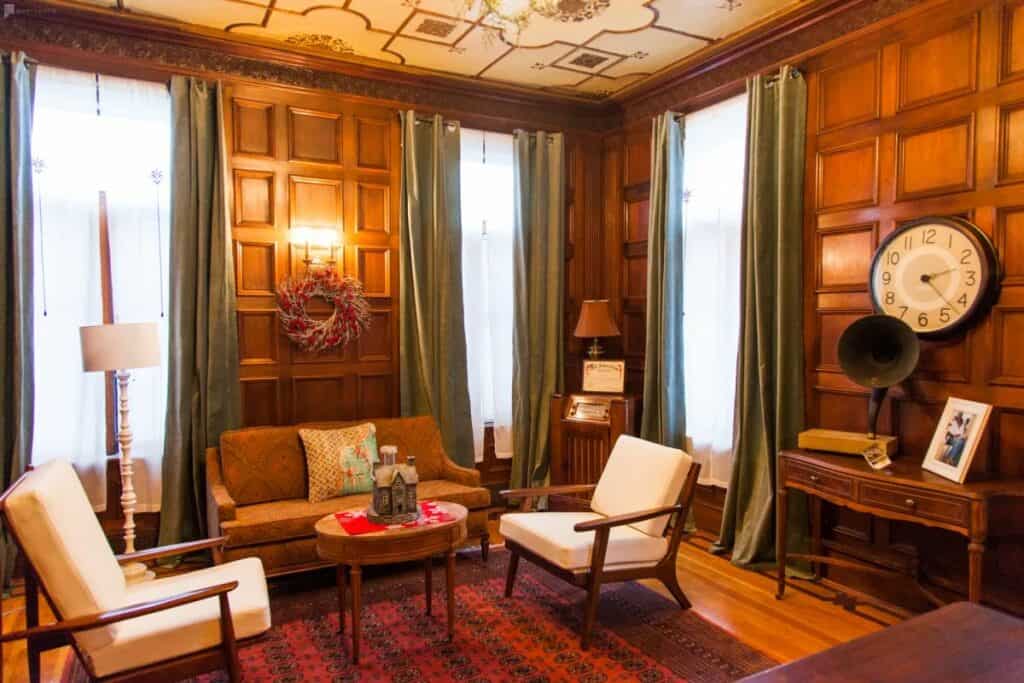 Just about everyone is familiar with the 1949 board game Clue that was later made into a cult-classic movie in 1985. Follow the plot and instructions of the game for your own murder mystery party. Incorporate costumes by asking everyone to dress as either Colonel Mustard, Mr. Green, Miss Scarlet, Professor Plum, Mrs. Peacock, or Mrs. White (don't be afraid to gender-bend any of the characters).
Then, gather props for the "murder weapons." The objects can be silly things, like slippers, toilet plungers, water guns, and flowers instead of the actual rope, candlestick, knife, revolver, lead pipe, and monkey wrench used in the game. The more unique and unexpected the objects, the funnier it will be!
2. Set the mood with a killer venue through Peerspace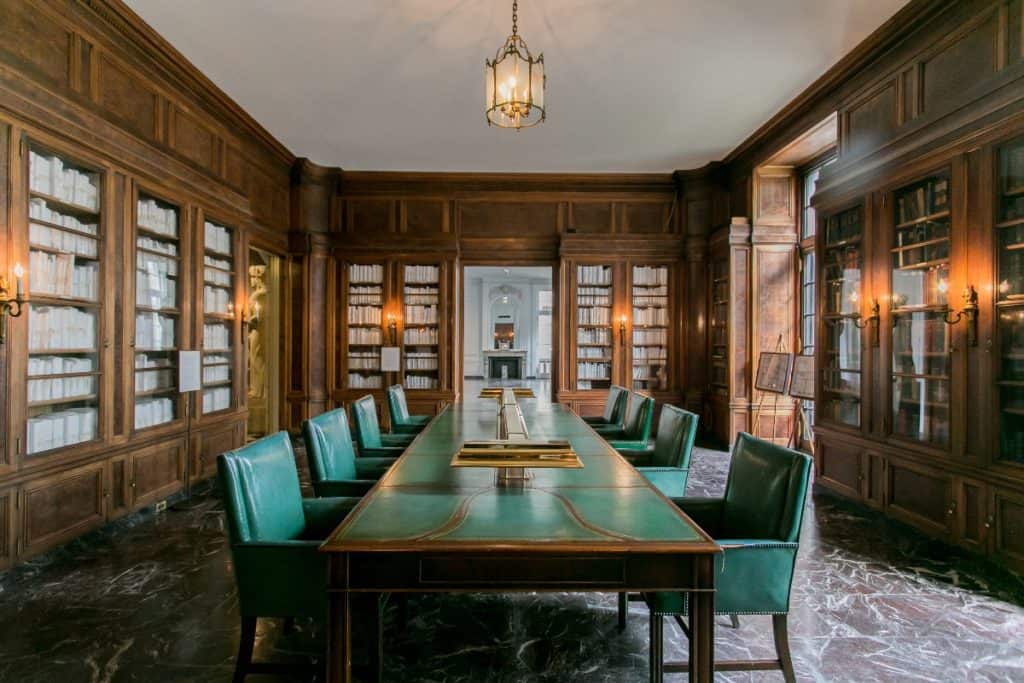 If you've ever wanted to rent a historic building or a mansion, Peerspace can make your dreams come true. As the largest online marketplace for hourly venue rentals, we have tons of incredible options for hosting your murder mystery party.
Choose a venue that fits your murder mystery party ideas and theme, like a historic home in Chicago with several rooms (pictured above) for a Clue-themed party, a snazzy El Segundo bar for a Prohibition Era party, or an art gallery or a theater if those places are the scene of the crime.
And remember, when you book a Peerspace venue, you can rely on the Concierge service to help you maximize your booking. These event pros can source and deliver any extras you need for your party, such as catering, decor, equipment, and furnishings as needed. Let Peerspace handle the more challenging aspects of party-throwing so that you can get back to implementing the most suitable murder mystery party ideas!
Want to take the Prohibition Era party idea and run with it? Then you need to check out our 14 epic roaring 20s party ideas first!
3. Hire actors to make the event come alive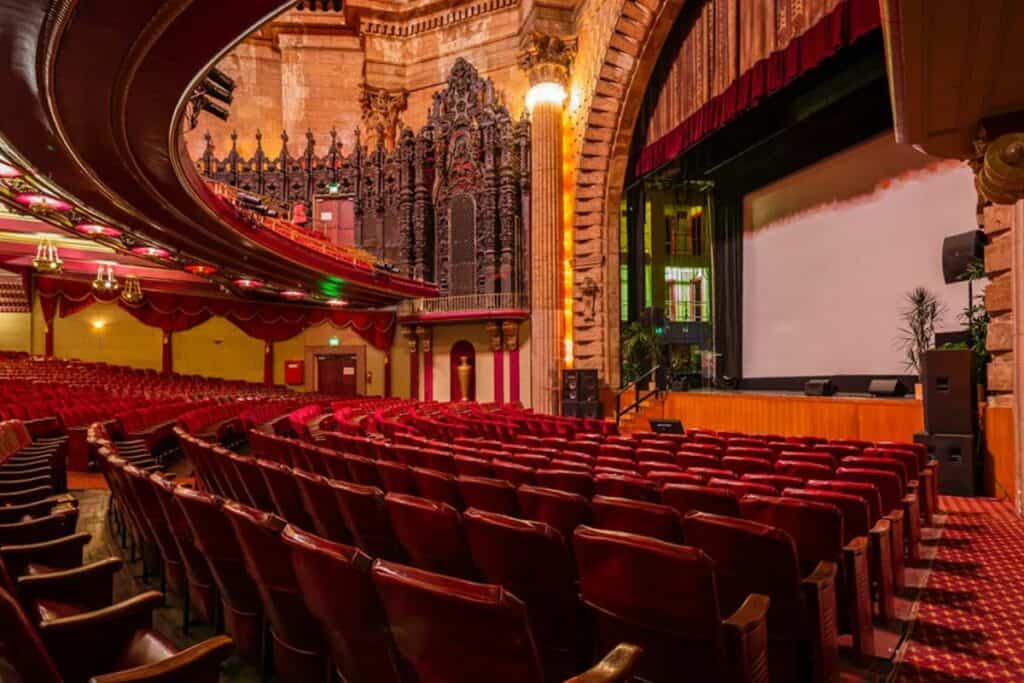 If you and your friends aren't too keen on acting out the murder mystery story yourselves, you can sit back and enjoy a dinner where the tale unfolds around you. Murder mystery dinner parties are a popular entertainment attraction in many cities, so you shouldn't have too much trouble finding a company that can put on a show for you. Don't worry that just watching means less fun. You and your guests will surely be jumping in your seats at certain points during the performance!
Our guide on how to host a dinner party to wow your guests is a definite must-read!
4. Pick a theme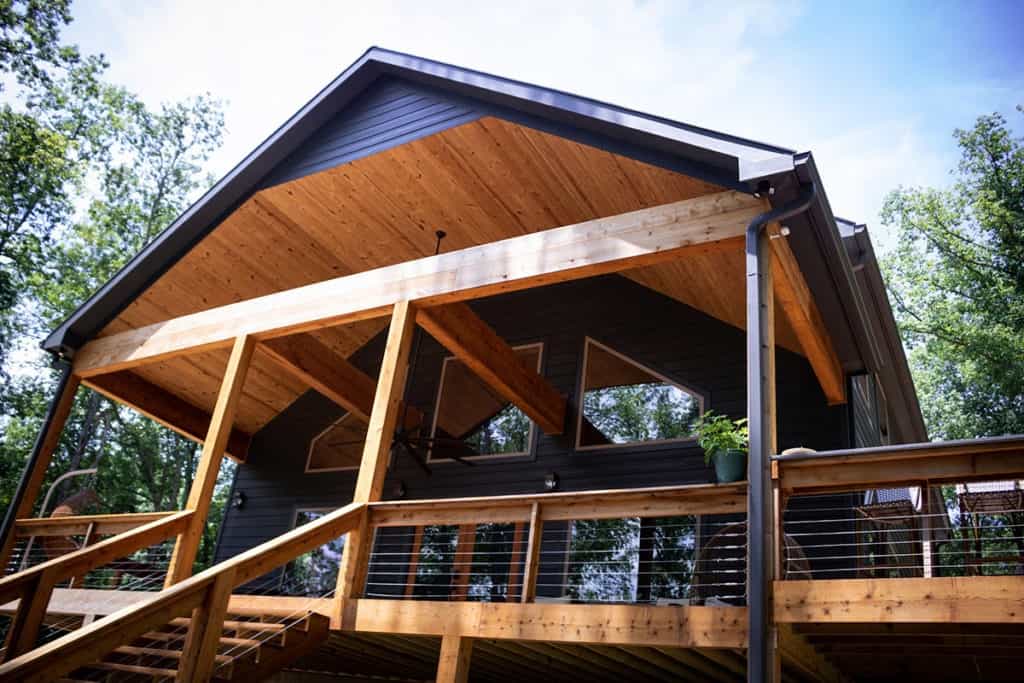 Most murder mystery parties stem from a theme. Some popular theme ideas include The Great Gatsby, decades, Tim Burton movies, fairy tales (think of the original fairy tales from the Brothers Grimm and Hans Christian Andersen — they were pretty dark), and classic horror movies with characters like Jason Voorhees, Michael Myers, It, and Freddy Krueger.
If you buy a murder mystery game in a box like a traditional board game, you'll find some pretty strange themes like Christmas murders, Italian restaurants, and BBQ murders. You can build a theme around that by decorating for the holidays or serving a certain type of cuisine. Go the extra mile and throw costumes into the mix, too, for a fully immersive theatrical experience!
Give your murder mystery party an unexpected sunny upgrade by using our 12 awesome tropical theme party ideas!
5. Serve up sinister cocktails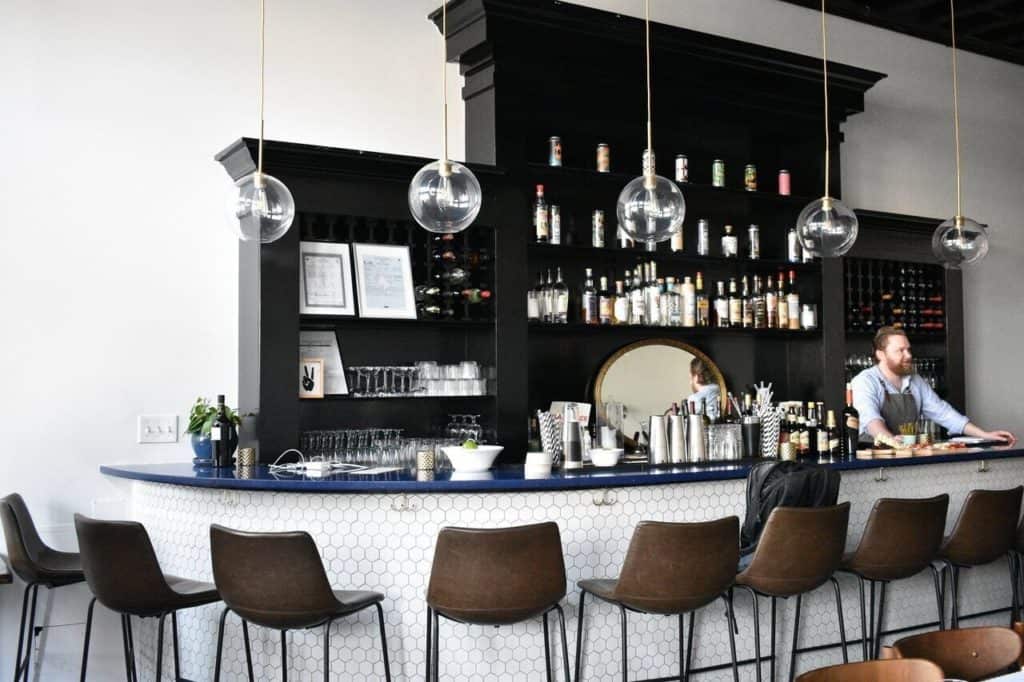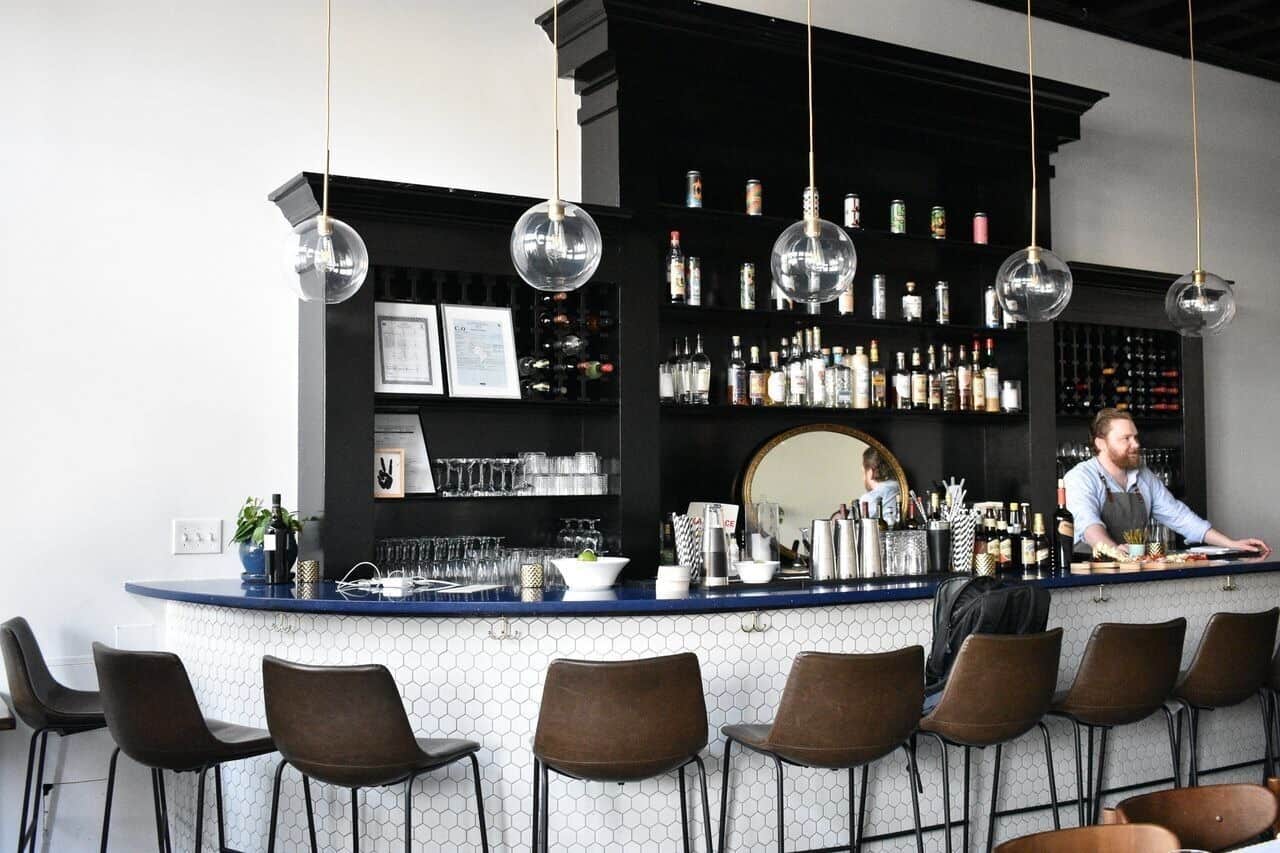 What's a party without a little booze? You'll be dying to try these creative concoctions based on fictional detectives, the mob, and true crime podcasts. If you're not confident in your ability to whip up these killer cocktails, consider hiring a bartender who can bring a mobile bar to your party. Just communicate with them ahead of time to be sure they can supply all of the mixers and liquor you need to create some chillingly perfect drinks. You can also book a bar on Peerspace that is all too happy to make your thrilling murder mystery cocktails come to life!
Our cool cocktail party ideas will help get this party started for sure!
6. Buy a digital template for instructions 
Setting up your own murder mystery party from scratch takes a lot of work — you are basically an author or playwright creating an entire cast of characters and a plot. Make the party planning easier on yourself by downloading templates online if you aren't buying an entire game. That way, you will have a road map guiding you through the party process, and all you have to do is supply the players, drinks, props, venue, and snacks.
Throwing this murder mystery party spur of the moment? Well it definitely won't look like it when you utilize our 10 last-minute party ideas!
7. Get into character with the perfect playlist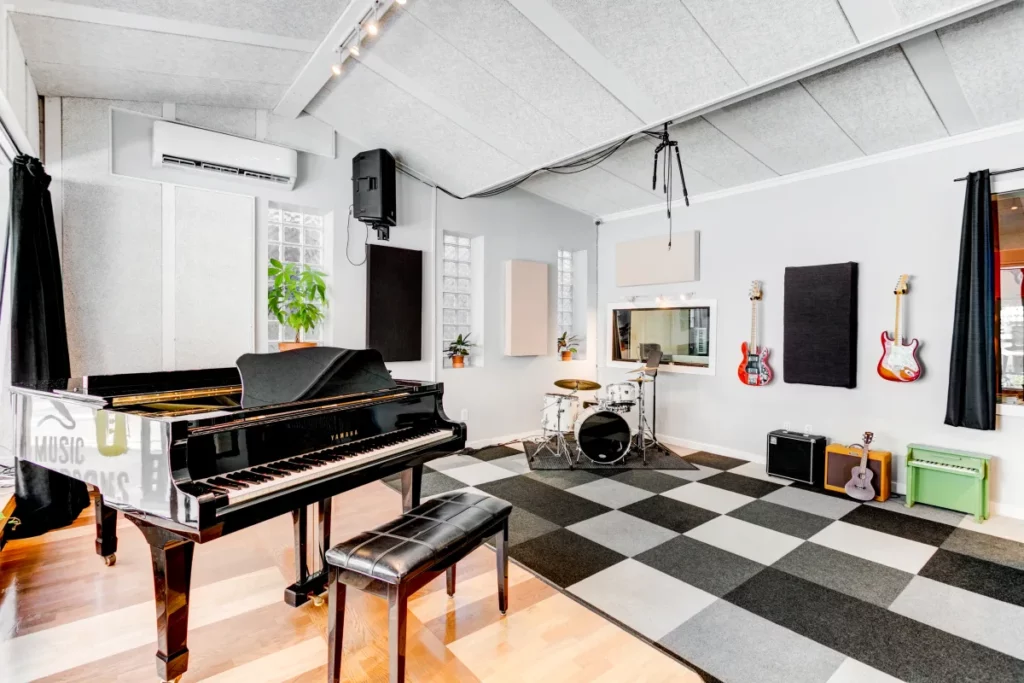 Anyone can tell you that most horror movies wouldn't be as scary without the score, so apply that same logic to your murder mystery party. Curate an ominous playlist for background music. You can include songs like the Jaws theme, Tim Burton soundtrack hits, or selections from Rolling Stone's roundup of creepy tunes. The music is the extra detail you need to make the event an immersive experience for all of your guests.
If this idea makes you and your guests want to boogie, then our 8 great dance party ideas are the perfect complement!
8. Serve a grand last supper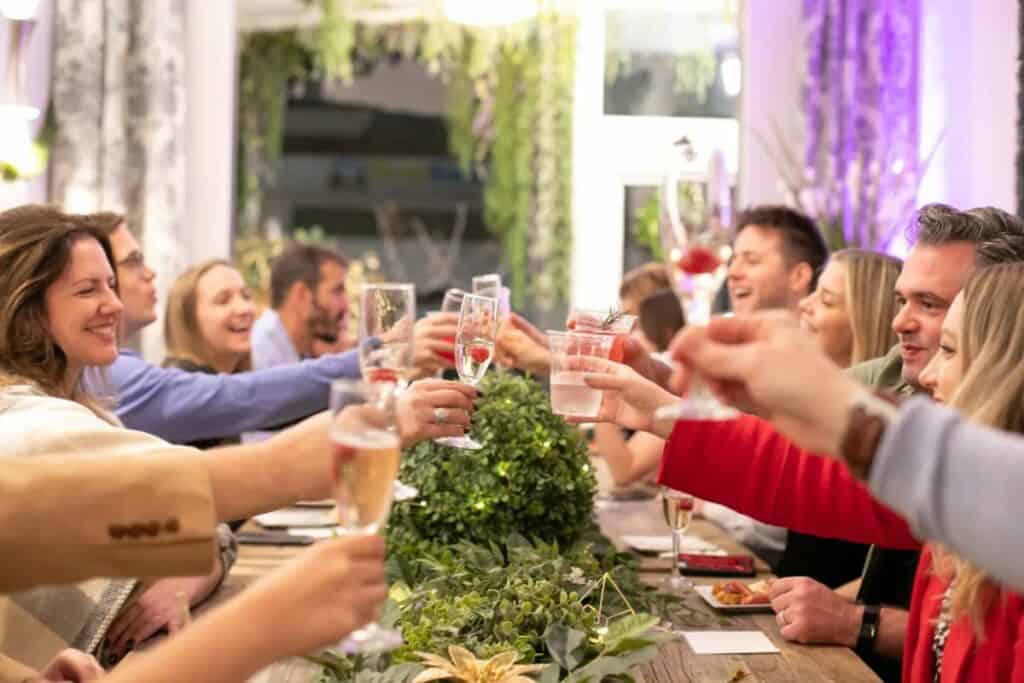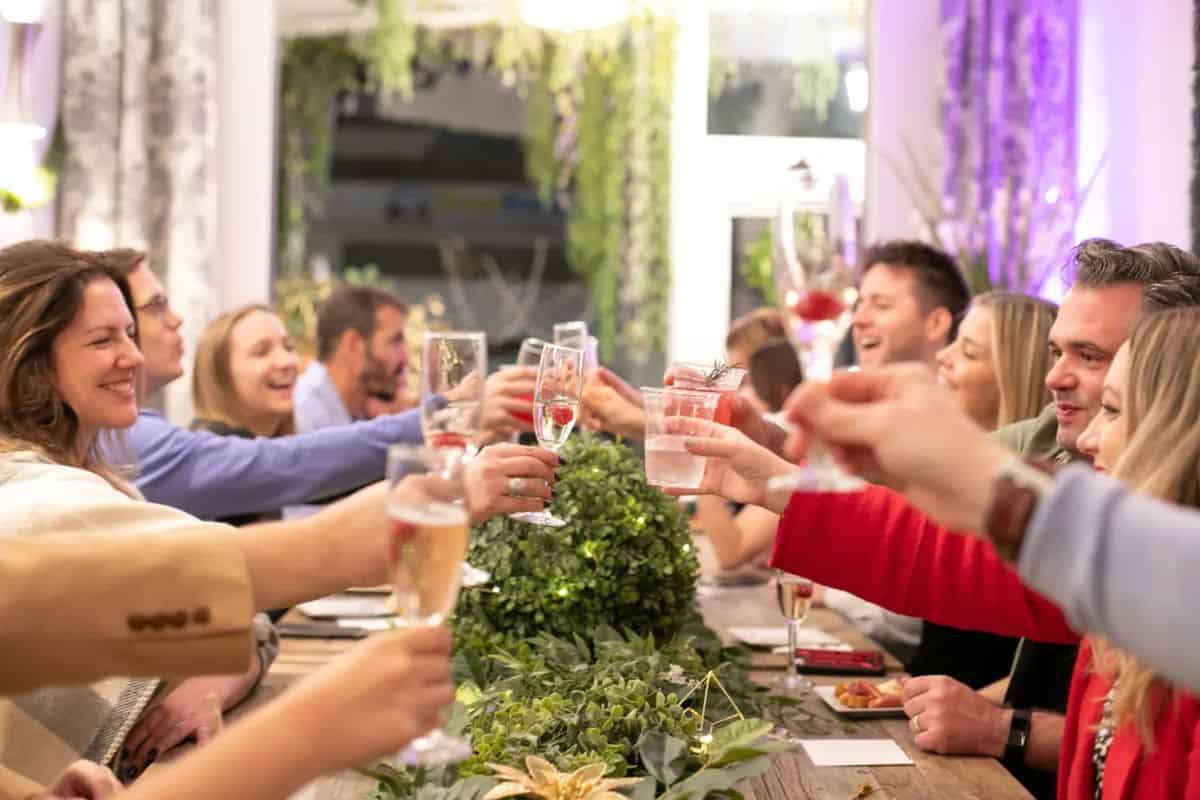 At a murder mystery party, one guest is secretly a murderer and everyone else is a victim. So have everyone bring the dish they would eat if they knew it was going to be their last meal. This murder mystery party idea is a little dark, but the entire party is quite morbid. Create a shared Google Doc or a group chat beforehand. Everyone can list what they are bringing so that no one brings any duplicate dishes. 
These 8 happy hour food ideas can help get you started!
9. Hand out prizes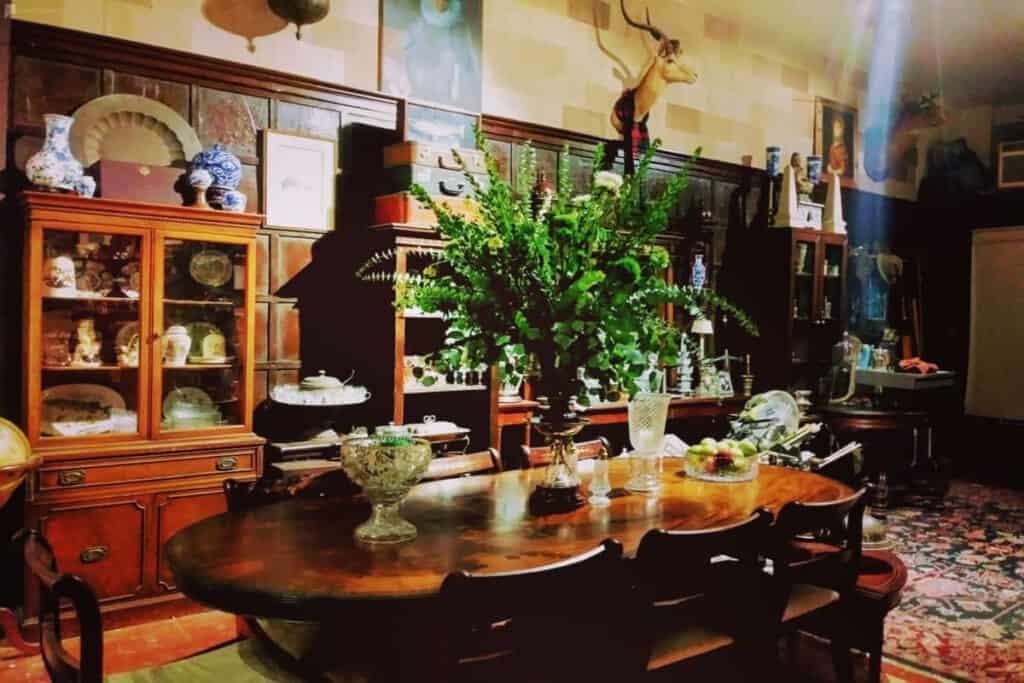 For the lucky guest or guests that solve the mystery, consider having some prizes to give out. A copy of the book Stay Sexy and Don't Get Murdered, a magnifying glass (antique and thrift shops often have some), books on cold cases, or even something silly and Scooby Doo-themed to lighten the mood (because the show is all about mysteries!) would all make excellent prizes.
Since the game involves theatrical performances from all guests, you can also give out acting awards in the form of plastic or chocolate Oscar statues.
These 20 creative swag bag ideas can also help get the ball rolling
10. Decorate the scene of the crime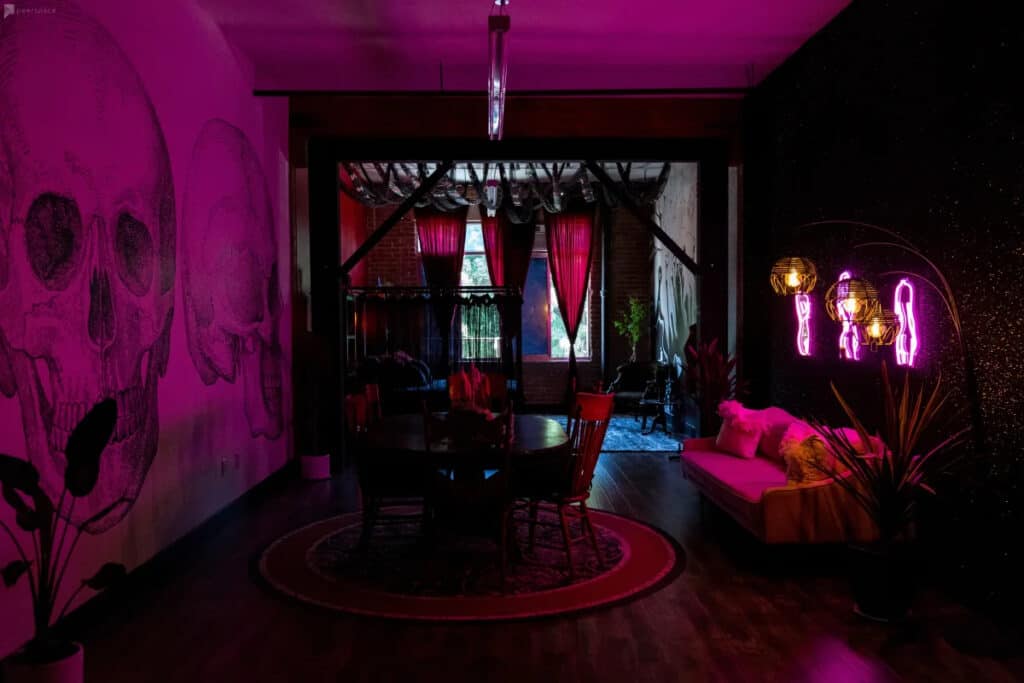 Think of your murder mystery party as a play. Your venue is the stage, so you need to decorate it like it's a set. Think about what a crime scene might look like. Hang up some caution tape, splatter some fake blood, or decorate based on your chosen theme. Halloween stores should have everything you need. If it's not the spooky season, party stores and sites like Oriental Trading usually still carry some gory supplies. Of course, if you book a Peerspace party venue, you can find one that already matches the theme. That means more enjoyment and less decorating and cleaning!
Here's a quick roundup of some of our favorite murder mystery party spaces:
Bonus idea: go back in time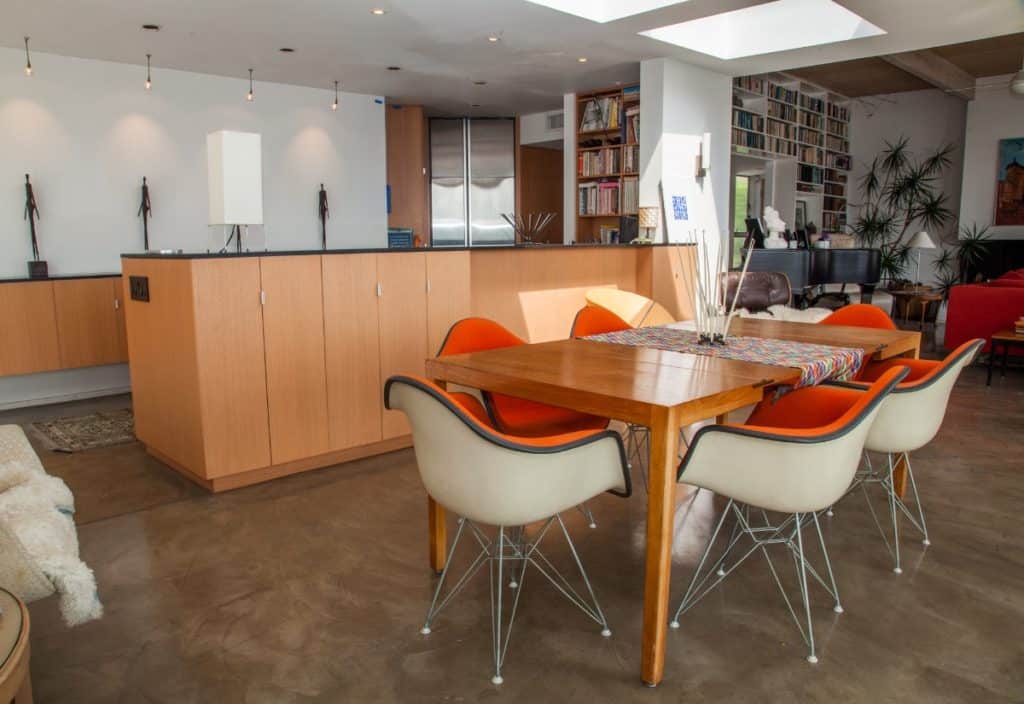 Murder mystery novels really had their heyday in the 1930s, '40s, and '50s, thanks to novelists like Agatha Christie, Raymond Chandler, and Seishi Yokomizo. Why not relive another decade by patterning your murder mystery party to the era these authors were spinning their most grotesque and glorious stories?! To get started, book a retro venue on Peerspace.
For murder mystery party ideas like this, we suggest you book one of the many, many moody and chic mid-century modern homes available through Peerspace! You'll get the run of a private home, where you can have dinner in an elegant dining room, sip drinks in the parlor, and exchange notes in the library. All while "murders" occur around you! There is nothing like the perfect setting to make a party theme come to life.
Murder mystery party ideas are better with Peerspace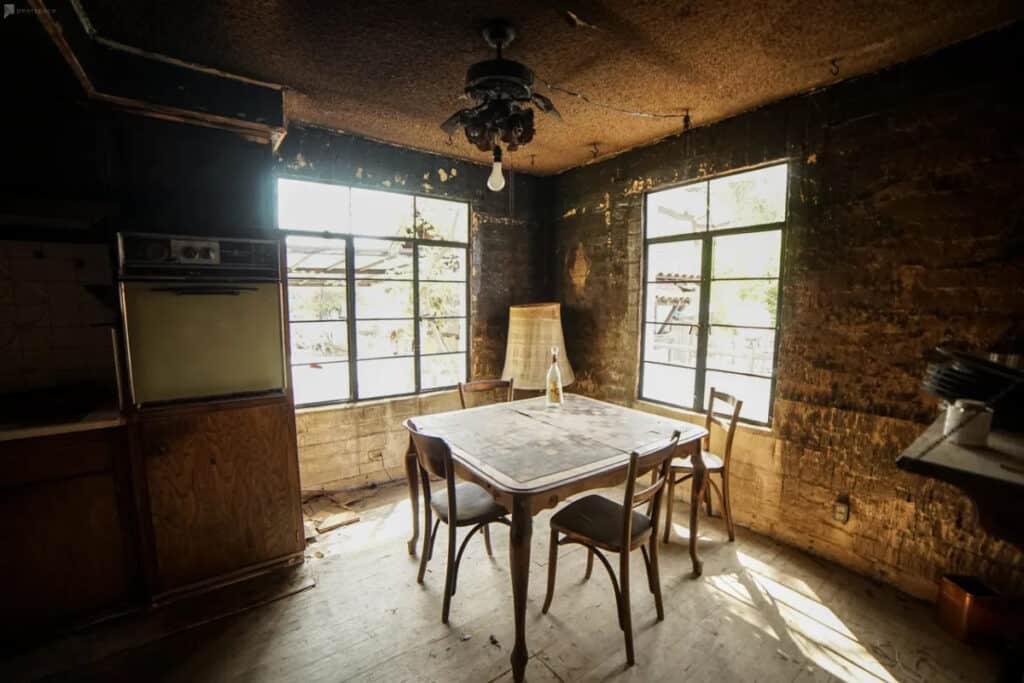 No matter what premise you choose for your whodunnit bash, you'll have a great night of theatrical fun. Everyone will be dying for another invite after you host an event using these murder mystery party ideas. If you book a Peerspace venue, you can find a space that's already mysterious and ready to roll with your event. You can search for the best venues in your location and check out photos, descriptions, reviews, and features before booking.
And best of all, if you need supplies, the Concierge service can help you out. These event experts can deliver A/V equipment, catering, and other gear directly to your venue. Possibly the only thing they can't do is help you choose the night's murderer!