Here's to celebrating the last 45 years and the many more to come! Make this birthday one for the books with these 11 special 45th birthday ideas. Besides providing you with high-quality birthday party ideas, did you know Peerspace can also provide you with high-quality party venues? It's true! As the largest online marketplace for hourly venue rentals, Peerspace has thousands of stunning spaces in cities across the globe. We're talking sky-high penthouses, luxury lofts, garden-filled rooftops, underground speakeasies, rustic cabins, and more. Check out all the spaces we have available near you and book your favorite.
Plus, when you book a Peerspace venue, you have the full support of the Concierge service. These events and logistics pros can source and deliver anything you need. Catering, karaoke machines, waitstaff, it's all within their powers! It takes away all the hassle of party planning so that all you have to do is sit back and enjoy! Now, let's get back to our list. No matter if you're planning your own shindig or someone else's, these ideas are sure to inspire an incredible party.
1. A Peerspace you love with friends you adore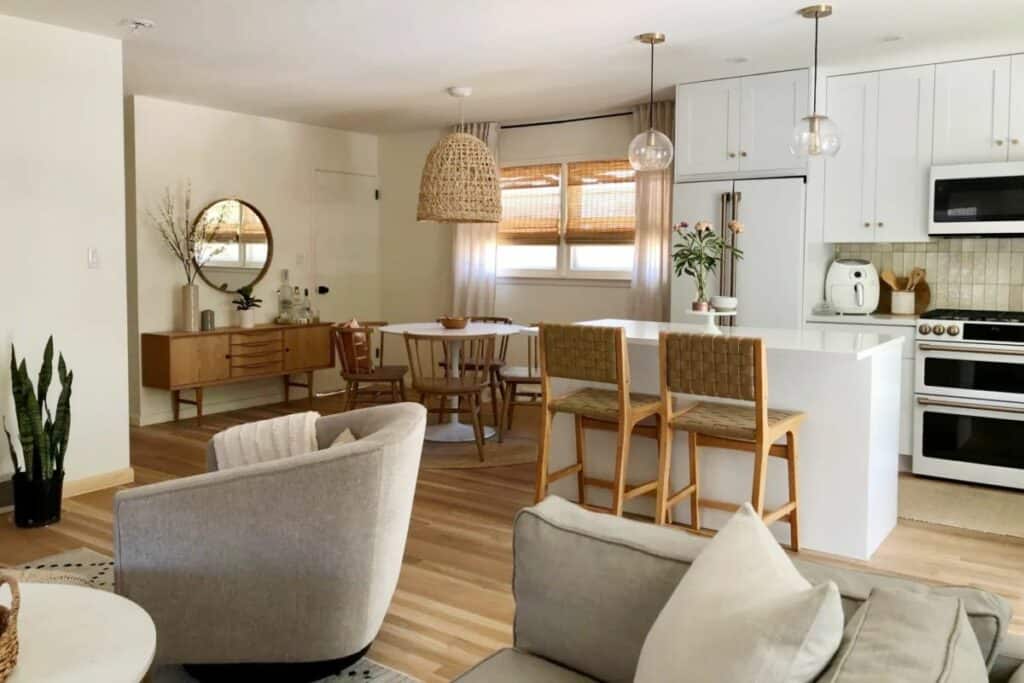 How many birthdays have you celebrated in your own home? Switch it up this year and do something out of the ordinary! Regardless of what you choose to do on your 45th, you are going to want to celebrate in a space that's as special as you are. Peerspace offers a wide array of gorgeous venues for your 45th, like mansions with stunning views, ranch houses with tons of fun outdoor opportunities, and beach homes with gorgeous coastlines!
We love the idea of shooting an elegant bash at this historic, boho-chic abode in Richmond, NY (pictured above). It's ideal for intimate events and is sure to provide the perfect backdrop for sipping wine and eating elegant dishes.
Looking for something different? Go to Peerspace and type in the city you live in (or would like to celebrate in), and it'll present you with endless opportunities. Narrow down your search by specifying amenities you are looking for, like outdoor spaces with gardens, a bohemian-style home, or amenities like a fire pit or gazebo! Once you've found the perfect spot, you can book your space in just a few clicks. Enjoy!
2. 45 and feeling alive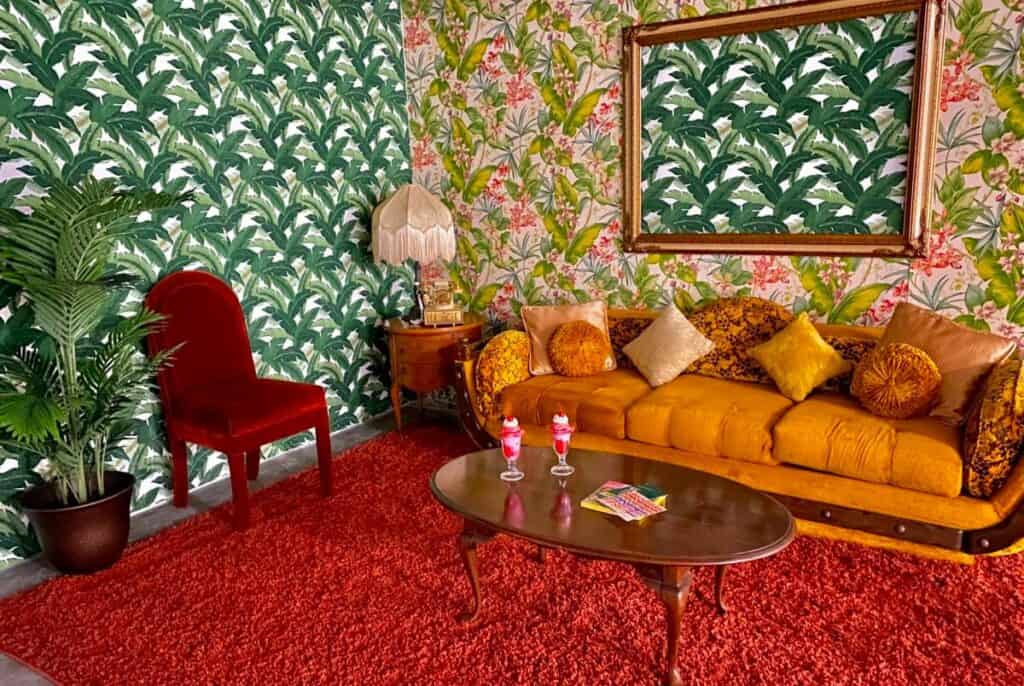 You are never too old to have fun! Make light of your age with a funny elderly theme to your party. Ask guests to come wearing their best old man or old lady attire and tell them you'll be partying it up with pudding snacks that go easy on the dentures. Then, dance the night away to organ music! Stop by the thrift store before the party and pick up old wheelchairs, walking canes, and walkers and offer them to your guests as they walk in the door — then challenge them to a wheelchair race!
Book a vintage theatrical event venue on Peerspace to serve as the perfect setting. If you're in New York City, then this spacious vintage performance space in the Upper West Side is ideal! It has room for 75 guests and offers plenty of ambiance to highlight your festivities.
3. Blast from the past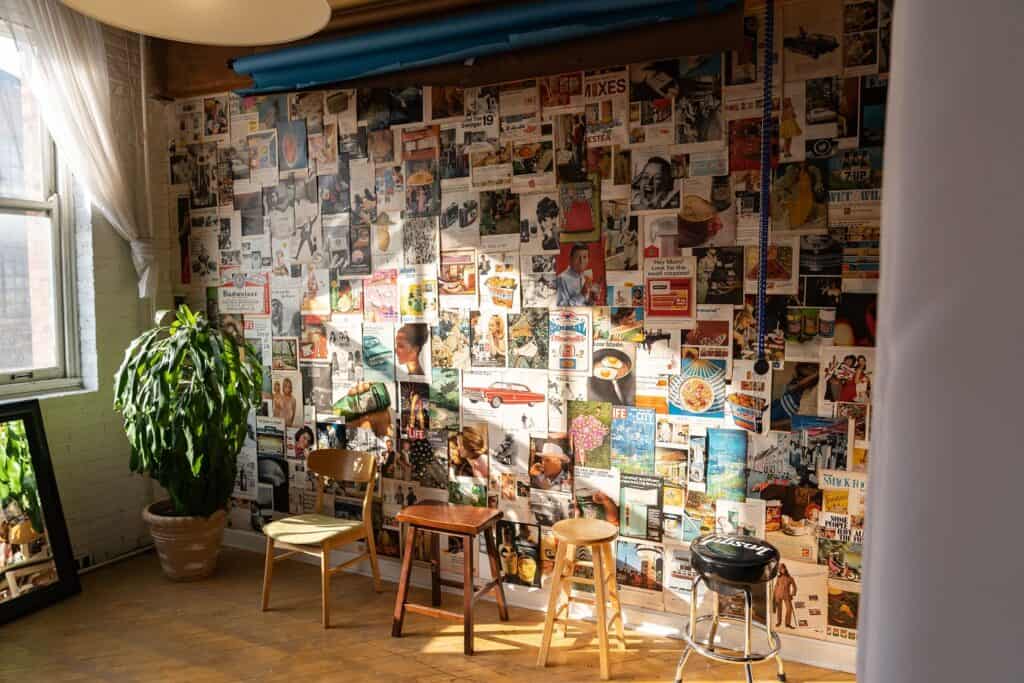 Take a moment to reflect pron the last 44 years with your friends and family during your 45th birthday party! Hang up your favorite photos from years past and set up a photo area where you can recreate your favorite photos. This would be a fun party favor for friends to take home with them — especially if you took them using a Polaroid!
Need some inspiration? Then this Chicago photo and video studio ought to do it! Since it's a professional studio, you can even book a photoshoot there and have a sensational birthday photoshoot to celebrate the new milestone you've reached.
4. Reflect forward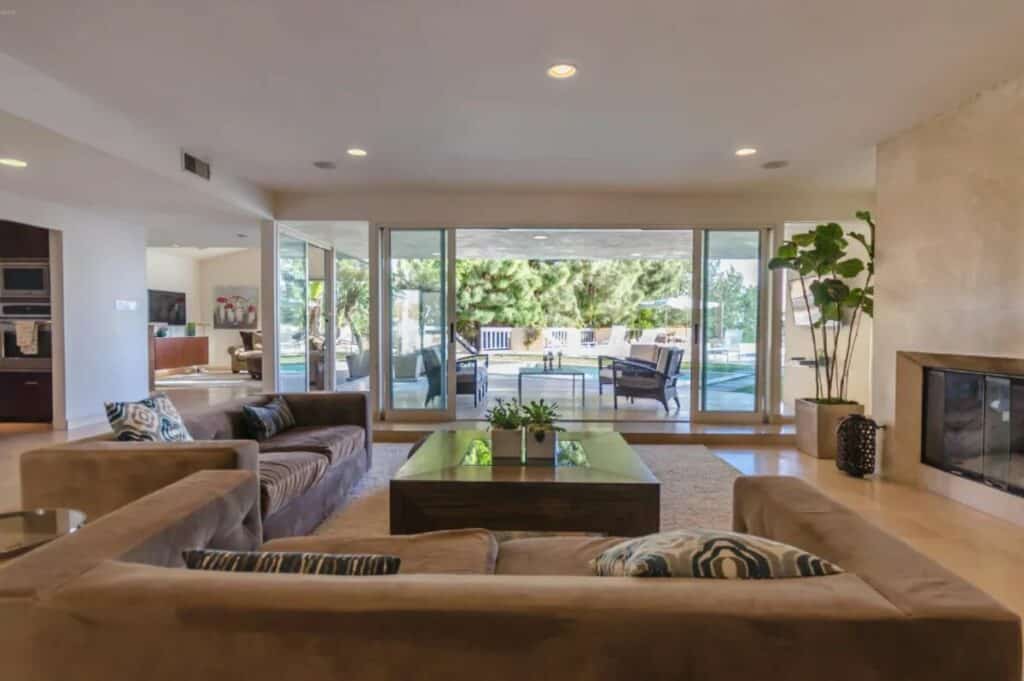 Your 45th birthday ideas shouldn't just be about reflecting on the past — they should also include forward-thinking reflections! What do you hope the next few months, years, and decades will bring? Have your party revolve around who you hope to become in the next ten years!
For instance you can book this incredibly opulent Beverly Hills estate on Peerspace for your 45th birthday party and imagine how amazing your near future will be when you live somewhere similar!
5. May the forties be with you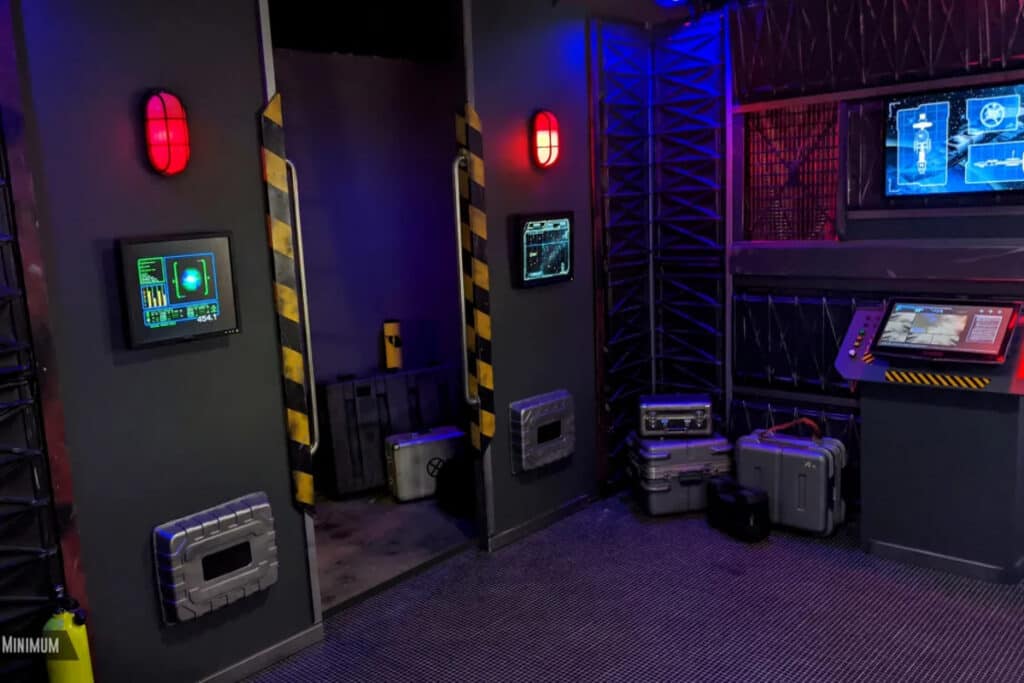 Looking for a fun theme to center your 45th birthday ideas around? How about a Star Wars theme! Sip on some Jedi Juice, munch on Trade Federation Taters, and have a contest to see who can make the best Death Star Watermelon carving! You're never too old for a Star Wars birthday party!
To top it off, Peerspace provides you with access to a slew of spaceship sets you can rent for your party backdrop. It's the best way to ensure the Force is with you!
6. Gettin' groovy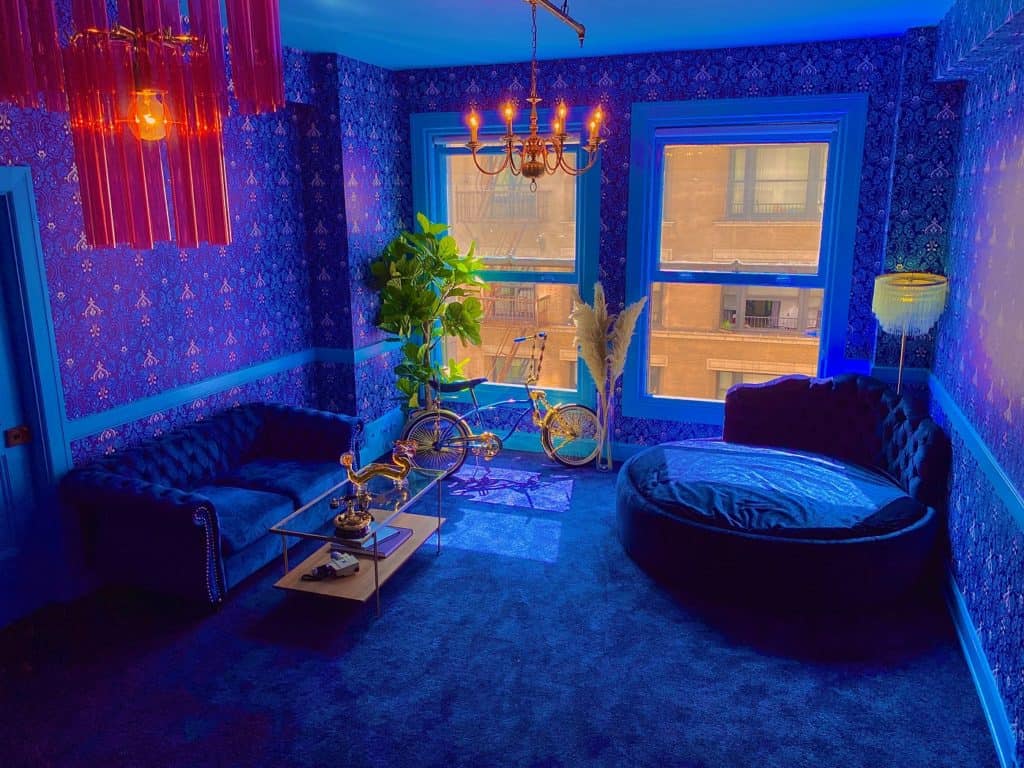 Center your birthday party theme around your birth decade! Host your 70s-themed party in a groovy house (like one of these) with funky decor and tons of fun 70s games (Family Feud, anyone?). Invite your guests to dress the part and make sure to take lots of photos!
We happen to think this funky downtown LA 70s all-blue pad is the perfect spot to host your 70s party. Just imagine you and your friends in your 70s finery dancing disco in this space!
7. Feed your inner child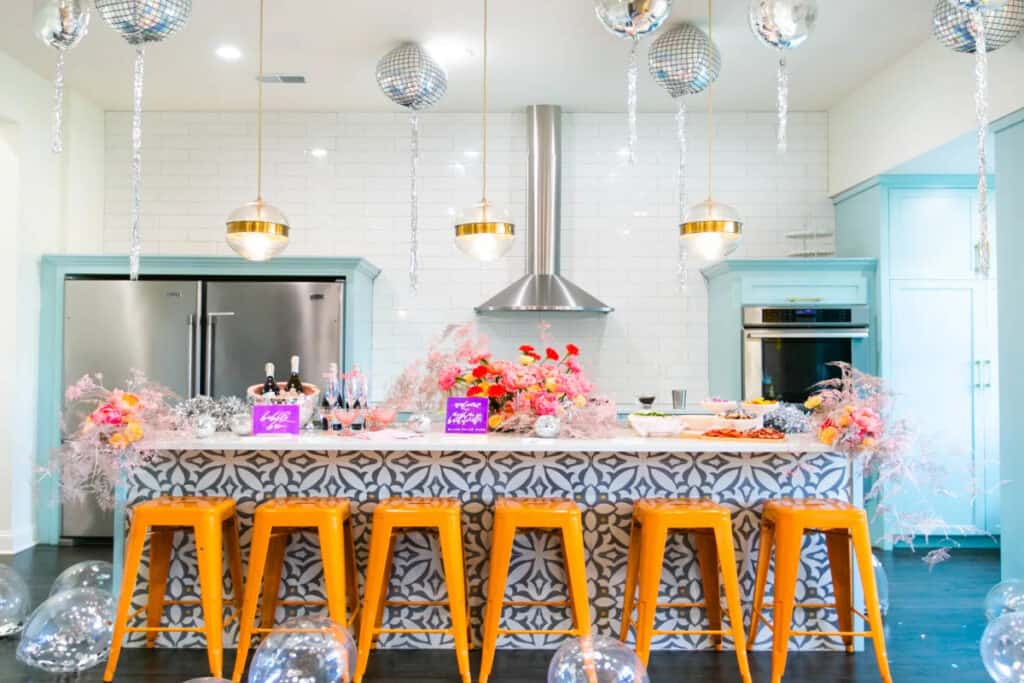 What were your go-to snacks as a kid? Feed your inner child and get your party catered with your favorite throwback foods! Or find fun old-school snacks to stock the party with, like Push Pops, Hi-C, and Ding Dongs.
Are you a fan of cooking and baking? Then book a sensational kitchen space on Peerspace that doubles as a neat event venue. For instance, this Wicker Park gourmet kitchen (pictured above) houses a chef's kitchen and sweet event space, too. This is one of those 45th birthday ideas that the whole gang will appreciate.
8. Surprise!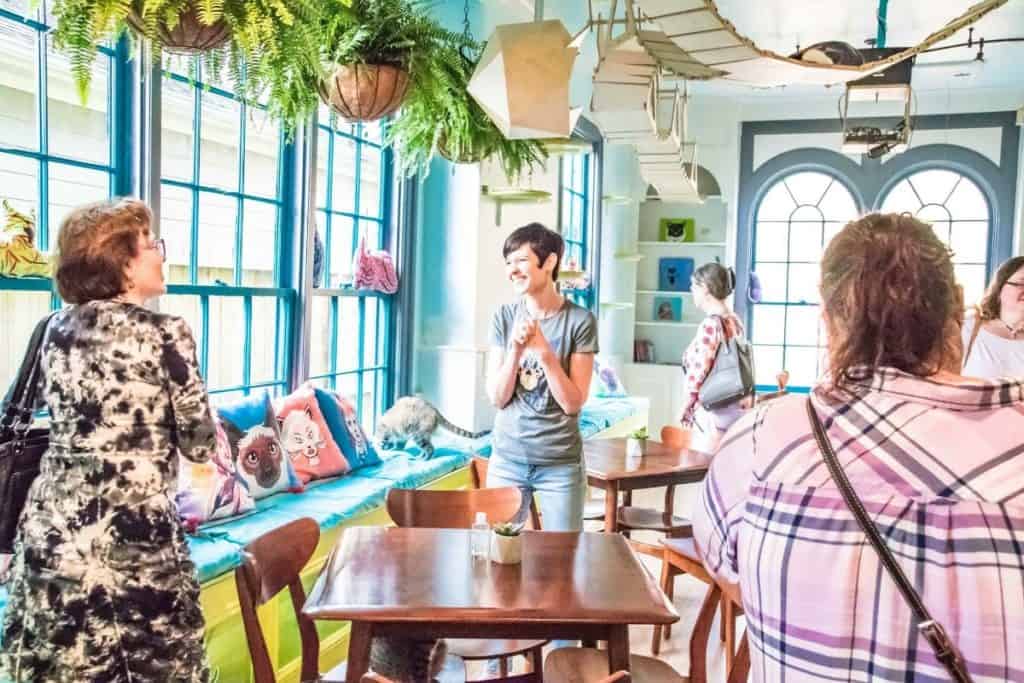 If you are the party planner but not the birthday guy or gal —- consider throwing a surprise party! You can add any of the ideas on this list to the birthday fun. You are just adding in the element of surprise! This is a great way to take the stress off the person whose birthday is coming up and pleasantly surprise them with a birthday celebration they probably always wanted but didn't have the time or ability to plan themselves.
For a step-by-step how-to on planning a flawless surprise party, check out our epic surprise party guide here!
9. Young once, immature forever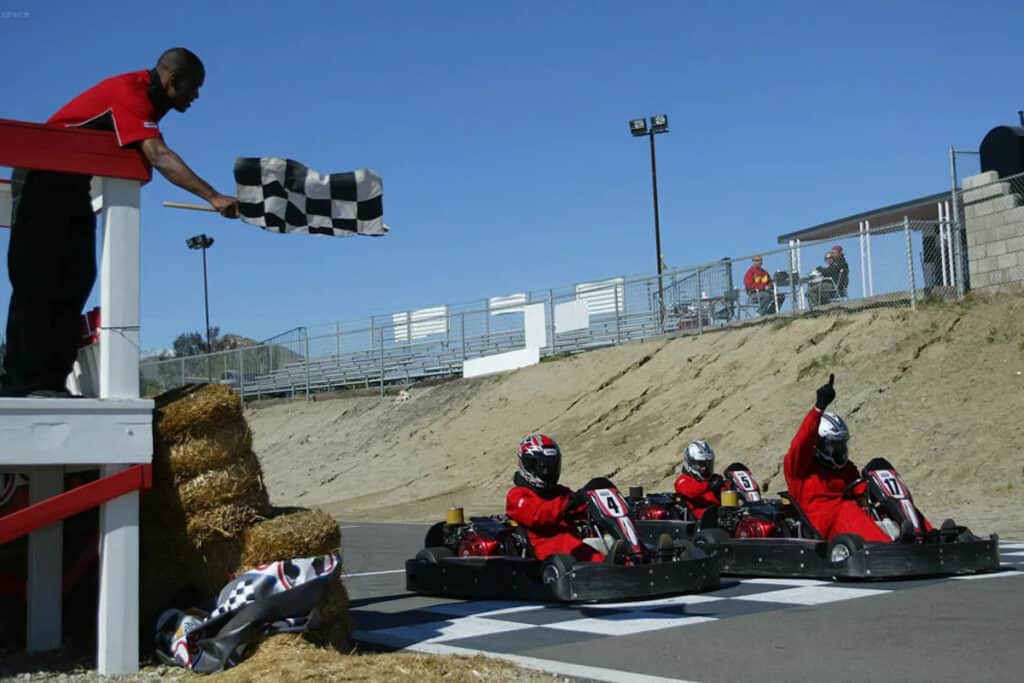 Act your shoe size, not your age for your 45th! There are tons of fun 45th birthday ideas to make you feel like a kid again — rent a bouncy house, spend the day go-karting, or hang out with the animals at a petting zoo! Today's your day, and you can have fun however you want to!
10. 45 is fine when you look 29!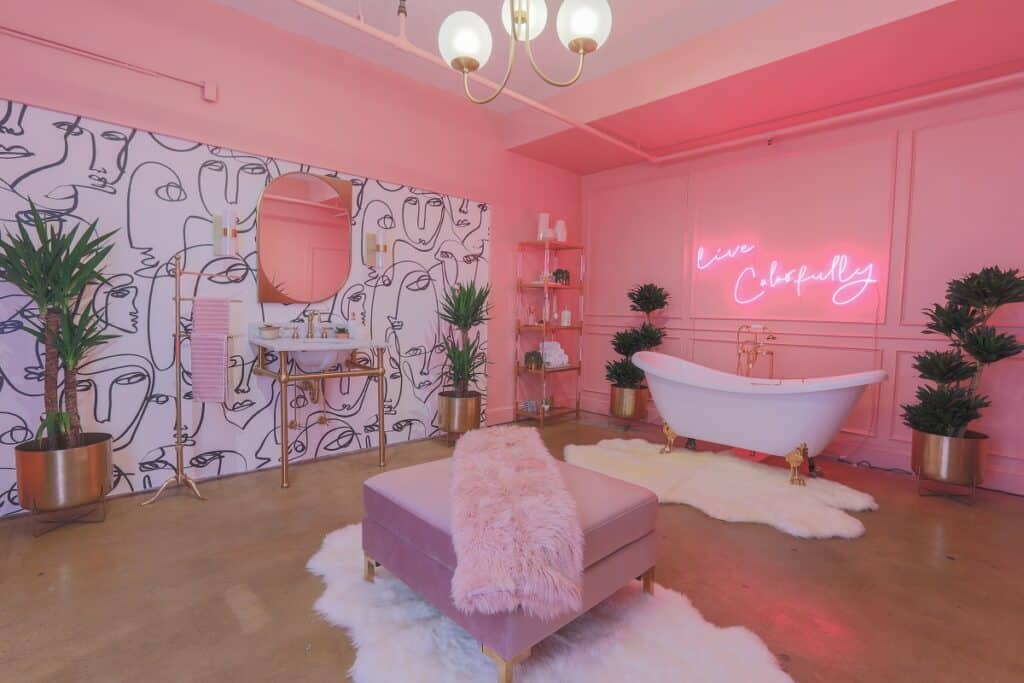 You look great for 45! Celebrate how great you feel and how good you look with a photoshoot on your birthday. You can do a solo portrait shoot or invite your friends and/or family to be involved too. A fun option might be renting a gorgeous venue and treating yourself to a boudoir shoot.
Boudoir shoots are totally acceptable for any age and any gender, so go for it! Here are our favorite boudoir studios available to book on Peerspace that you're sure to love:
11. Capture the moments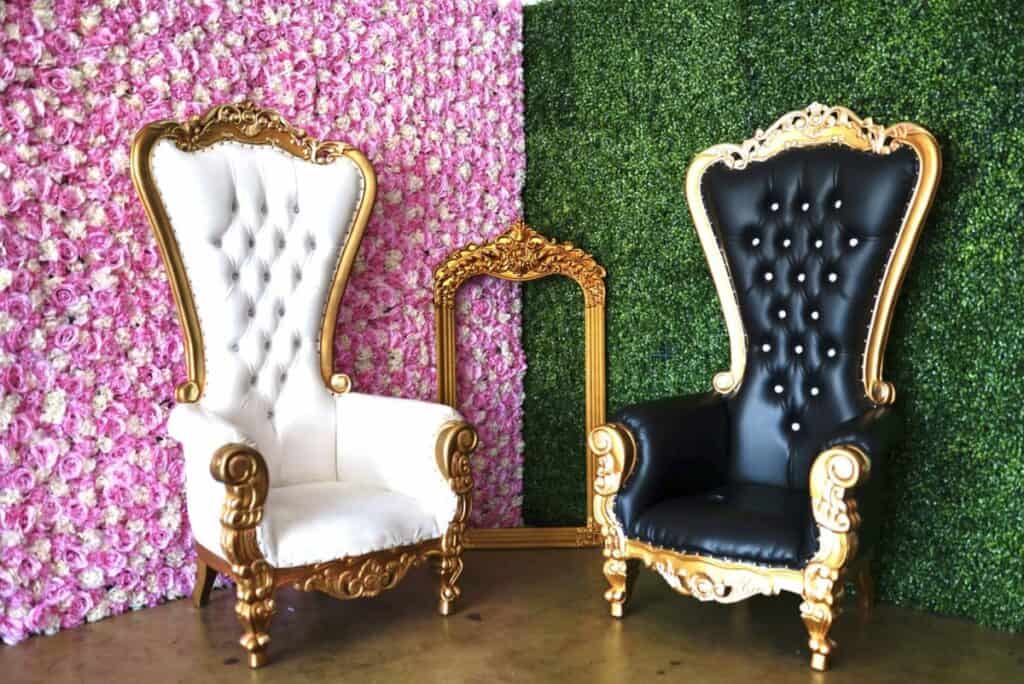 Hiring a photographer doesn't have to mean posing and portraits — hire a photographer to come to your party to capture all the raw and real moments of your birthday! Consider buying items like confetti and bubbles for your guests to use, as they'll make for great photos! You can also include a photo backdrop area with fun backdrops — don't forget to get everyone together for a group photo!
Bonus: Activities abounding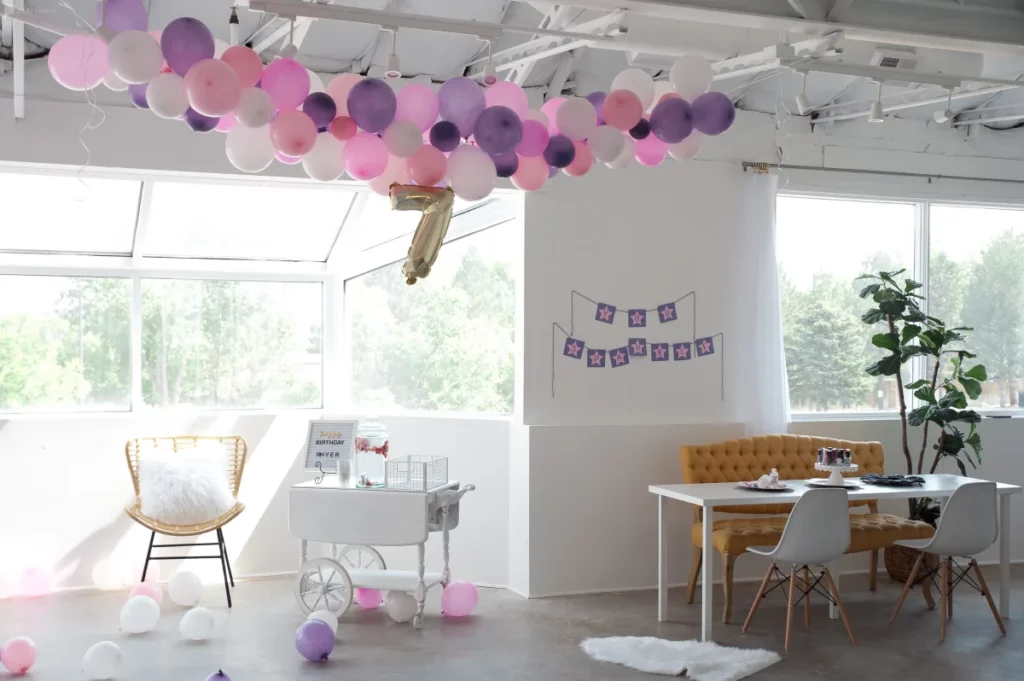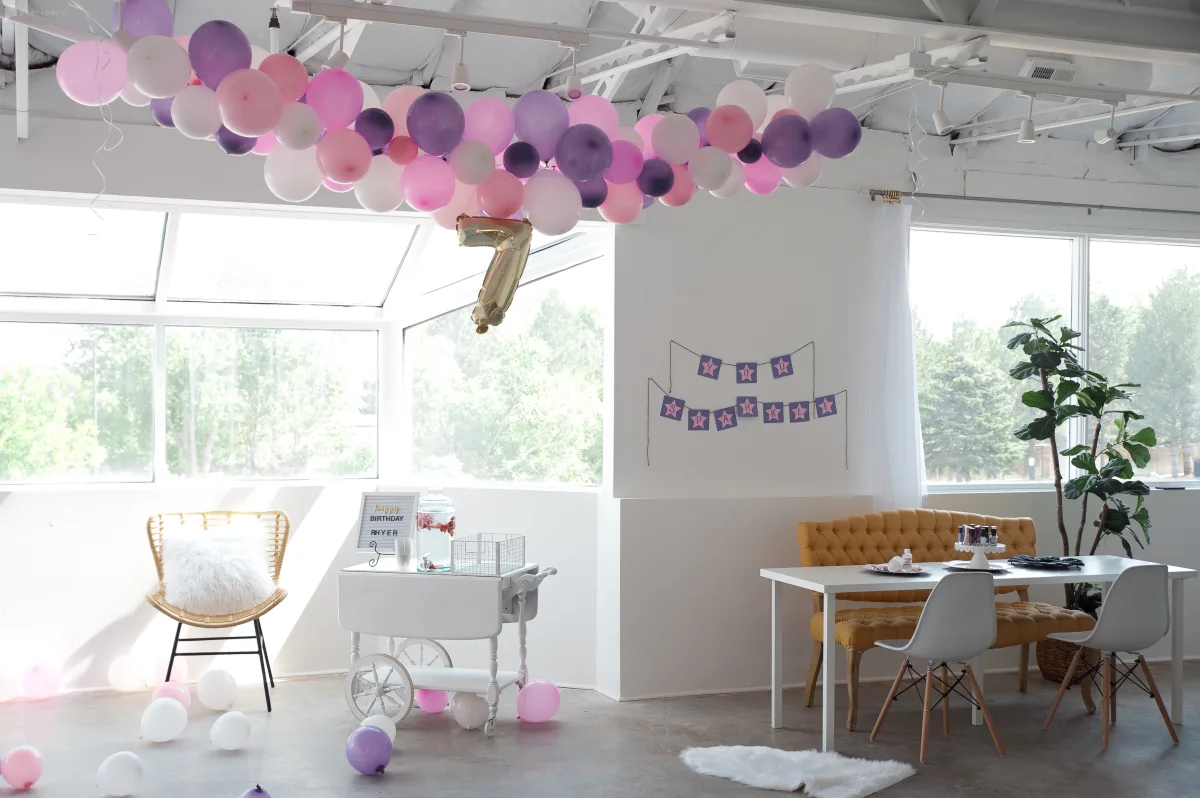 We love the idea of 45th birthday ideas that keep you and your guests relaxed yet engaged. To achieve that perfect party ambiance, why not book a Peerspace flex venue and plan some fun activities? For instance, you can rent a venue like this modern natural light event studio in Englewood and make use of the creative energy and spacious surroundings.
You can hire a private chef to cook for you and your crew, for instance. Or, you can invite an instructor to come in and teach you something you've always wanted to learn, like how to brew beer, tie-dye shirts, knit, etc. Learning a new skill in a fun and supportive environment is how we stay young, after all!
45th birthday ideas are better with Peerspace
While you only turn 45 once, you can make your birthday the most memorable yet by celebrating at a one-of-a-kind Peerspace venue. All you need to do is see what's available near you or your destination city. Narrow down the results by location, price, and amenities. And check out each venue's listing page, complete with high-res photos, detailed descriptions by venue hosts, and reviews by past renters like yourself.
Maximize your booking with the help of the Concierge service, which can source and deliver catering, furnishings, waitstaff, and more. With Peerspace at your side, you can host the event of the century (or rather, nearly half-century!) without any of the hassles. Happy birthday to you!