Searching for the cutest, most creative Toy Story party ideas? We have you covered! Since the first movie's big debut in 1995, Pixar's flagship film series has captured the hearts of fans big and small. You're definitely not alone if you cried at the end of Toy Story 4.
If you want a way to bring some Toy Story love to your next big event, you've got a friend in Peerspace. Here are 12 outside-the-box Toy story party ideas, perfect for kids and kids at heart. 
1. Watch the movies on the big screen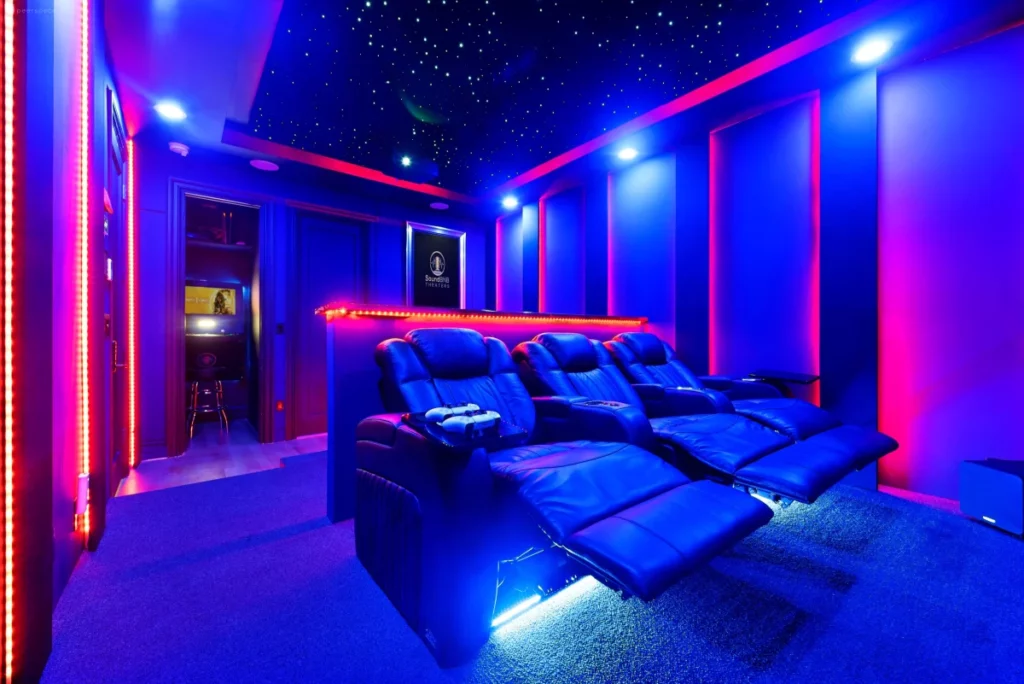 Want to recreate the awe you felt when you saw the movies in theaters for the first time? Grab your favorite Toy Story movie and host a Toy Story movie watch party. You can make the experience even more magical by hosting at a Peerspace movie theater, like this awesome starlit theater in New York. 
Take this idea and run with it and our 10 great movie birthday party ideas!
2. Head to a carnival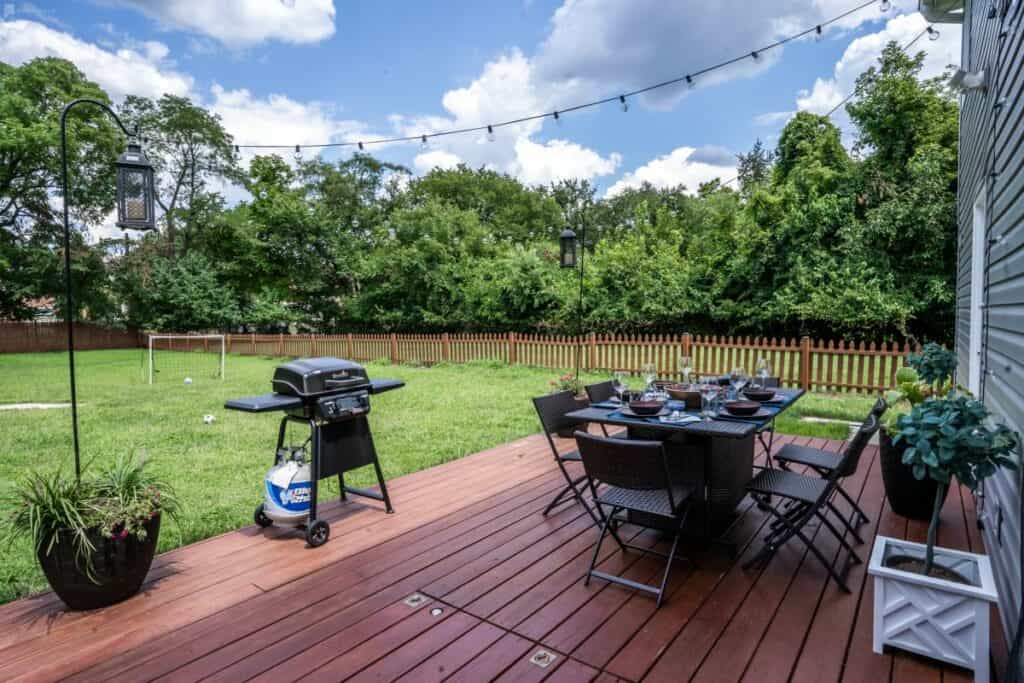 Did you fall in love with the carnival in Toy Story 4? Set up your own backyard carnival with plenty of fun games, snacks, and treats inspired by the movie. If you don't have a backyard, Peerspace has lots of homes with yards to set up shop like this spacious spot in Washington DC. 
Oh, and if you need ideas for games to play, you're going to love our next Toy Story party idea!
3. Play Midway Mania 
Toy Story Midway Mania is one of the flagship rides at Toy Story Land. But you don't have to make a trip all the way to Disney to enjoy it. This mom made an adorable DIY Toy Story Midway Mania game for her son's birthday with simple supplies, like plastic cups and mini plastic farm animals. It's an easy way to bring fun and games to your Toy Story party. 
And if you need more room to set up games, Peerspace has your back with outdoor venues like this green courtyard in Atlanta.
4. Host at a playroom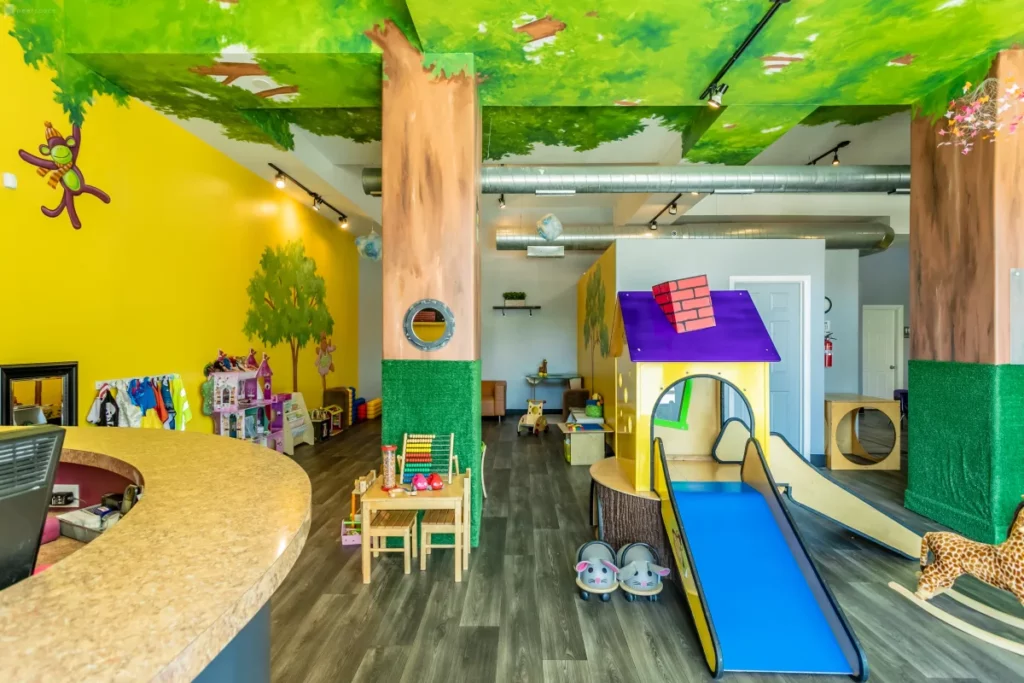 Sunnyside Daycare in Toy Story 3 might not have been all it was cracked up to be. But its adorable aesthetic makes it a perfect source of inspiration for Toy Story party ideas.
Host your Toy Story party at a Peerspace playroom, like this upscale children's playroom in Chicago, and let the kids enjoy some birthday fun. Just remind everyone to be kind to their toys – unless they want them to stage an escape, like in the movie. 
Is your little one barreling towards teenhood? Then our 13 great 13th birthday party ideas are for you!
5. Make your own Forky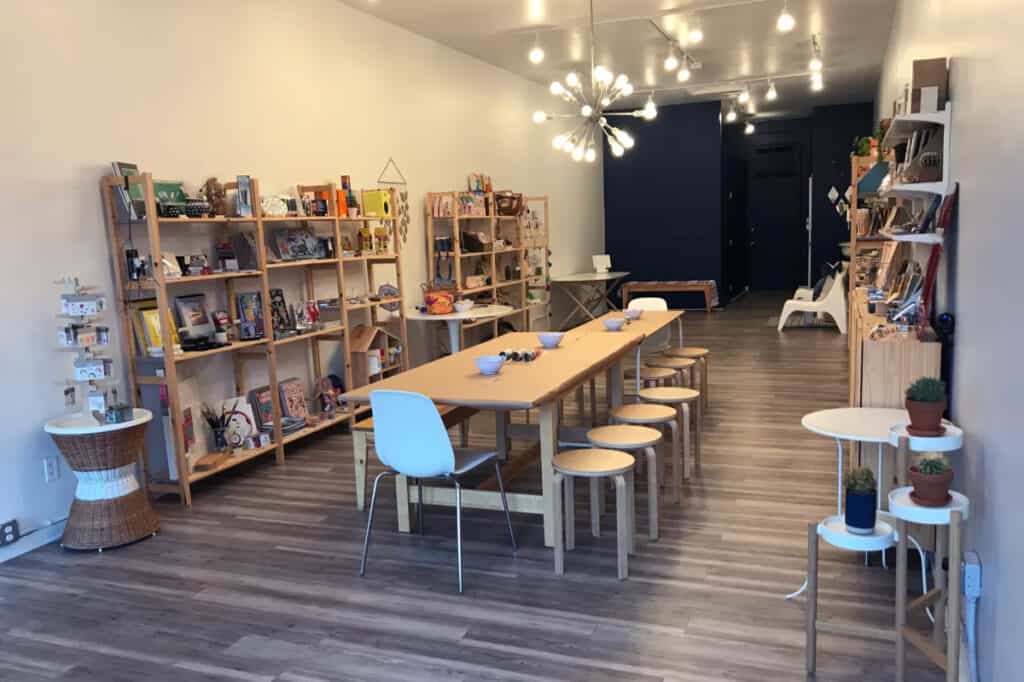 Does your child love Forky in Toy Story 4? Set up a DIY station where guests can make their own Forky or other fun Toy Story crafts. If you need a place to get your inspiration flowing, Peerspace rentals, like this Los Angeles craft studio, can help your guests feel creative. 
6. Cook Toy Story treats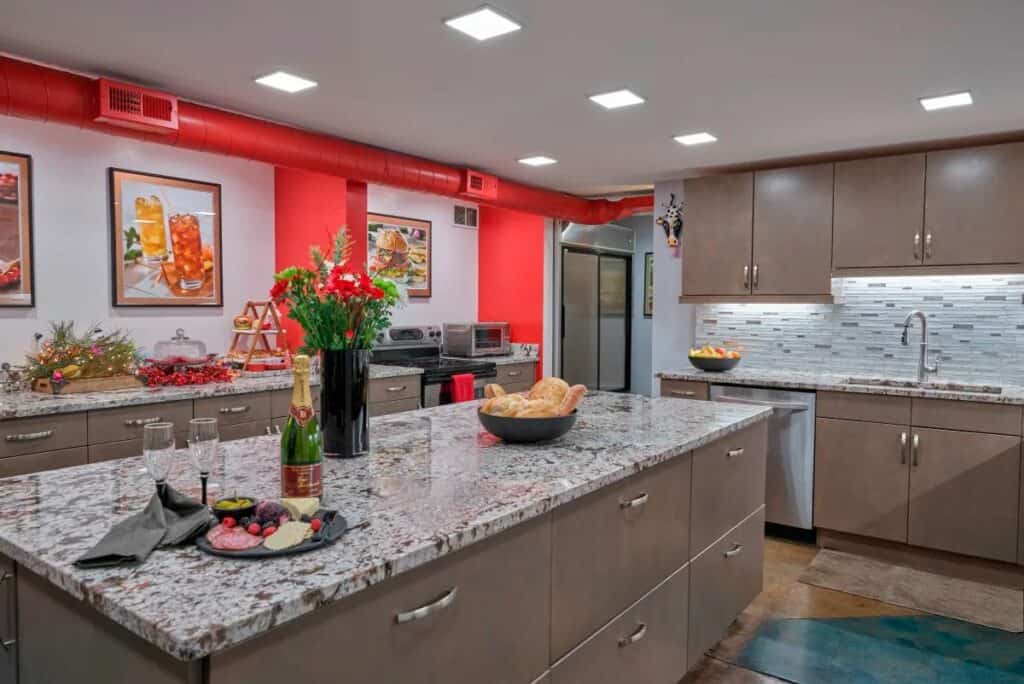 At your Toy Story party, you'll need some mouth-watering treats to keep everyone's energy levels up. Cook up some delicious Toy Story party food, like Pizza Planet pizza, or slinky dog mac and cheese. 
If you want to transform this into a party activity, you can decorate cupcakes with Toy Story cupcake toppers. If you need more space to whip your culinary masterpieces, Peerspace kitchens are an awesome place to host. 
7. Have a Toy Story photoshoot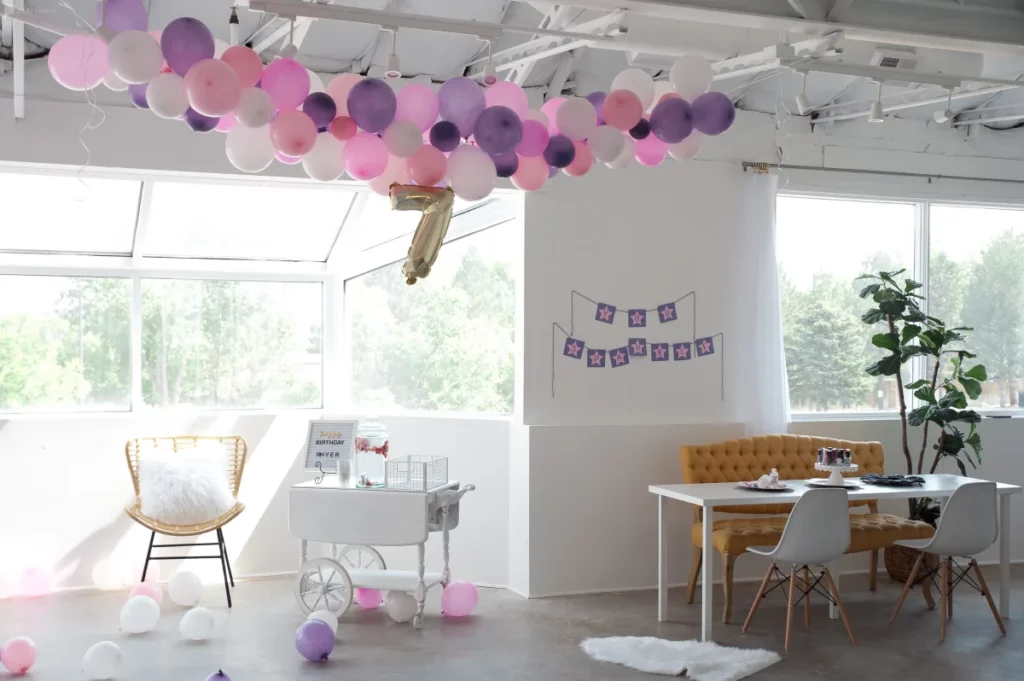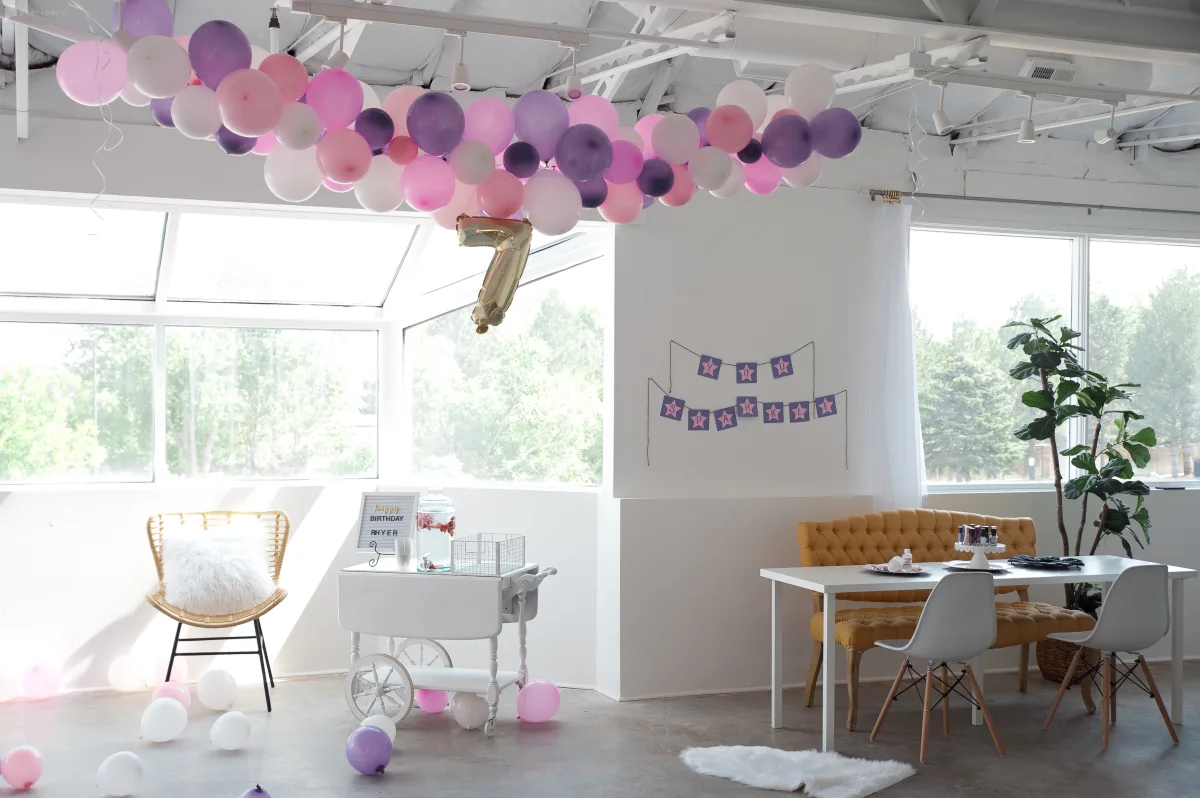 Your little ones are only little once. So why not immortalize their Toy Story party with a special photoshoot? Grab some of their favorite toys or a Toy Story costume, then snap their pictures to celebrate the occasion. 
Some Peerspace studios, like this natural light space in Denver, CO, double as both a photogenic studio and a fun party venue, so you don't have to book more than one spot! 
8. Make it Western-themed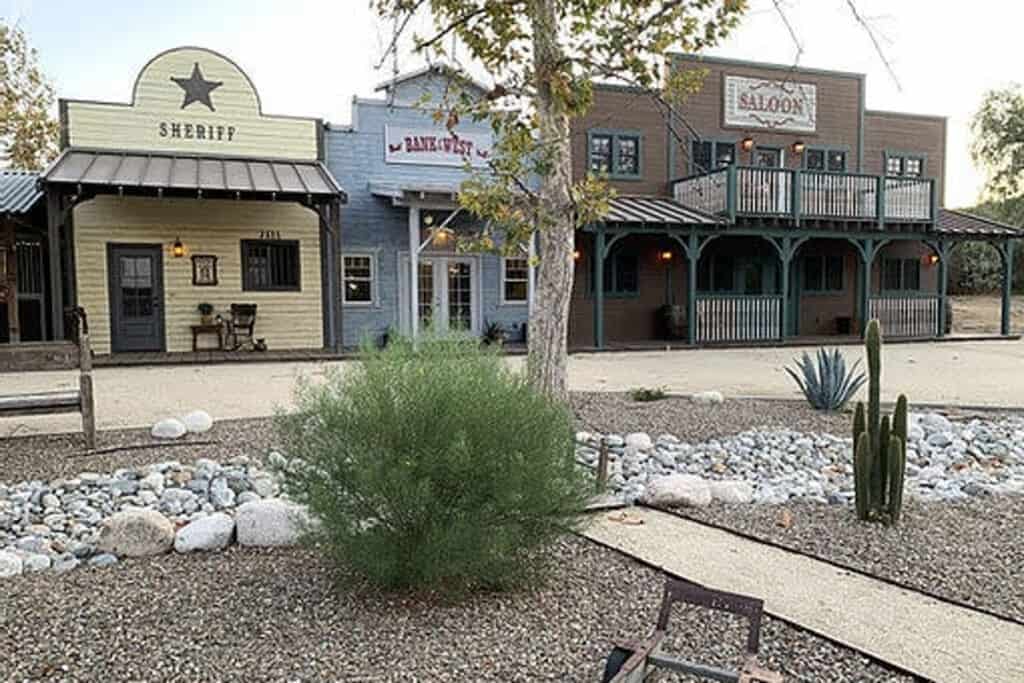 Is your little one a fan of Woody and Jessie? Host a Western-inspired Toy Story party where they can reach for the sky. 
If you need an old west venue, this real-life Western town in Temecula, CA, is home to a realistic sheriff's station, and jail, where kids can pretend that they're Woody and Jessie on the job. And adults can enjoy a party of their own in the Saloon. 
Check out our 12 adorable Cocomelon party ideas that'll delight your kids today!
9. Host a Lightyear-themed party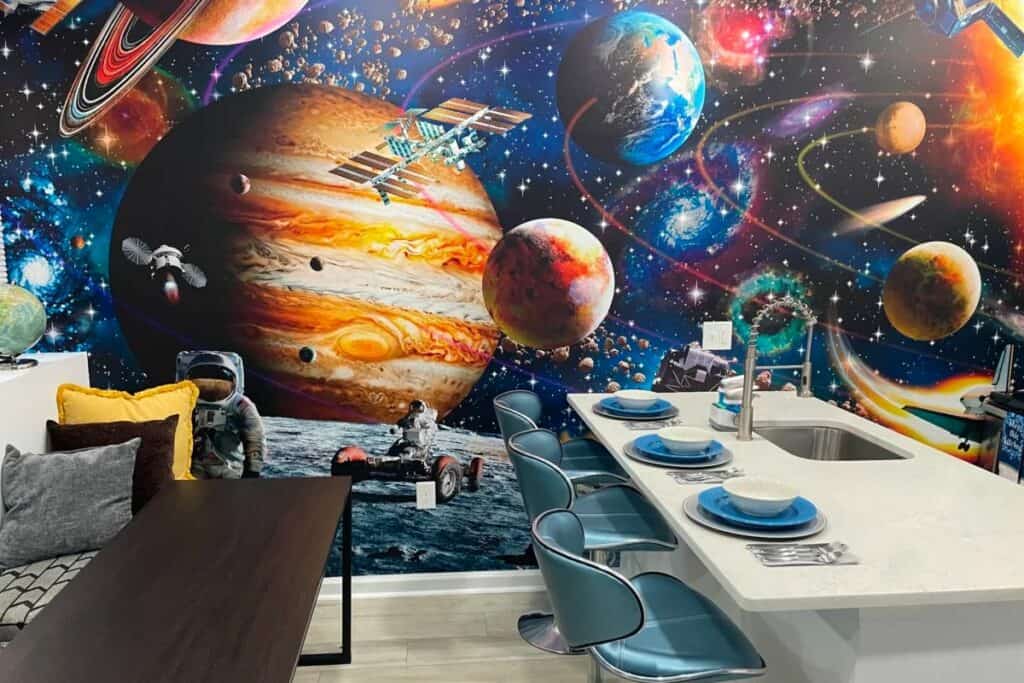 Is your child more of a Buzz Lightyear fan? Take their party to infinity and beyond with a Lightyear-themed party! You could include cues from the upcoming Lightyear movie, pay homage to the Buzz Lightyear of Star Command cartoon, or stick to the movie timeline. 
No matter how you choose to tackle the theming, hosting at a spacey Peerspace venue, like the Outer Space Place, can make the occasion even more memorable.
10. Dress up at a Toy Story costume party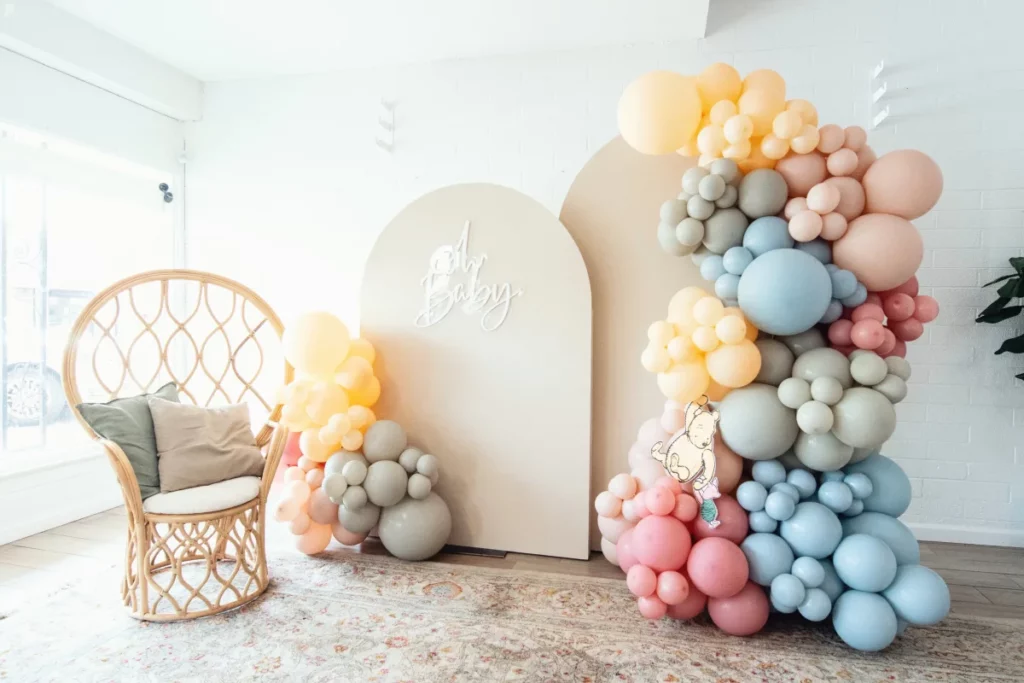 This Toy Story party idea is great to get your guests playing along. Encourage guests to come dressed up as their favorite Toy Story characters for the party. You can wear a store-bought Halloween costume or put a creative spin on your apparel with a Toy Story Disneybound. 
Light and bright spaces where you can take pics of everyone's adorable costumes are great hosting spots. This sunny event space in Scottsdale, AZ, has plenty of space for parties, and plenty of sunshine for photoshoots. 
Our 11 magical Harry Potter birthday party ideas keep the dress-up fun going for your kid!
11. Play at a real-life dollhouse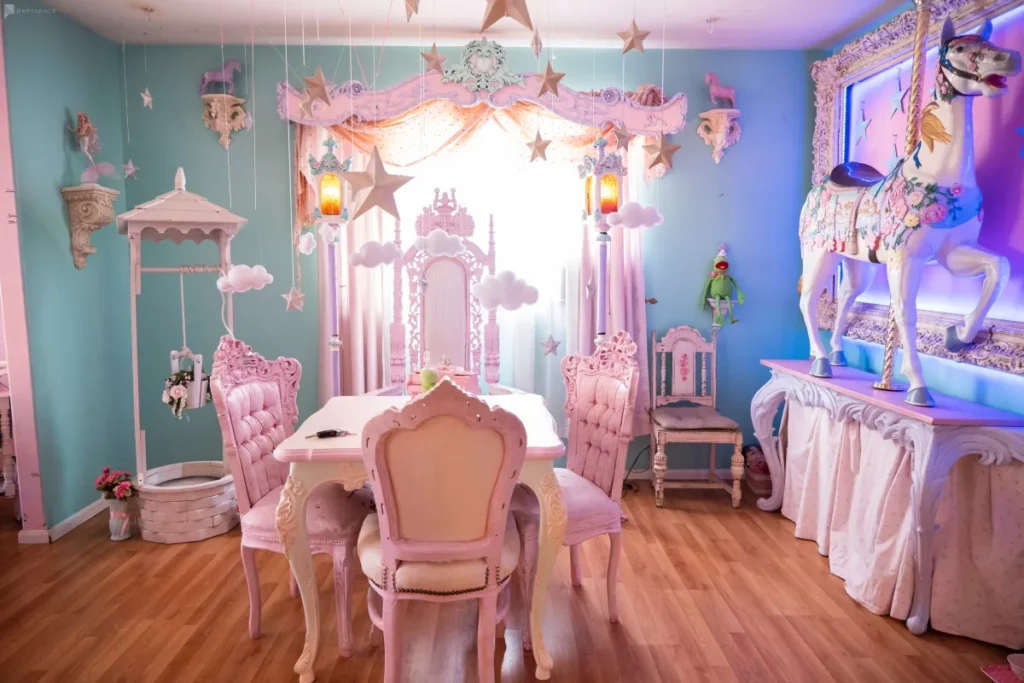 Is your little one a big fan of Barbie and Ken's antics in Toy Story 3? Combine a Toy Story party with a Barbie-themed party to create an awesome event that's home to the best of both worlds. 
You can even rent lifesize dollhouses on Peerspace to help set the stage, like this magical apartment in LA. It's sure to make your guests feel like they're living in a toy's world! 
12. Aquatic Toy Story pool party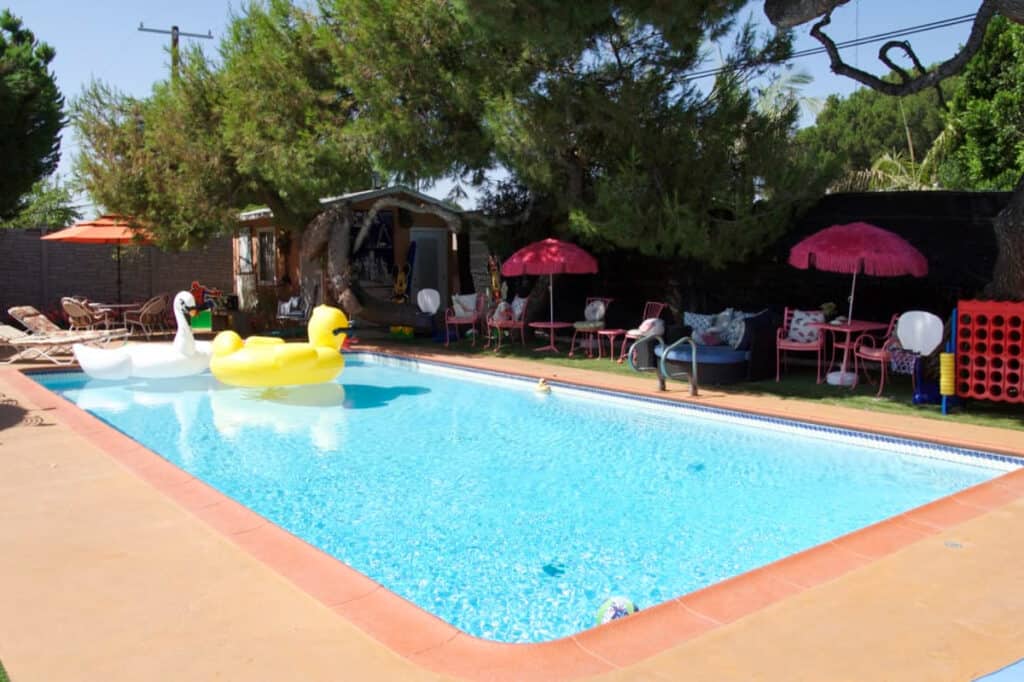 Here's an awesome Toy Story party idea for summer. Grab your favorite aquatic toys and inflatables, and host a Toy Story-themed party by the pool. If you don't have a pool in your backyard, don't worry. Rentable Peerspace pools offer an awesome place to get the party started. 
This cool Hollywood pool features tons of fun inflatables to play with, as well as cutouts of Disney characters to take pictures with. All you need to do is bring some Toy Story pool toys, and you've set the stage for an epic summer party!